Master of Public Administration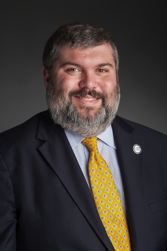 Welcome to the Master of Public Administration (MPA) program at the University of Southern Indiana! Our program is designed to train and prepare you to be future managers, administrators, and leaders in the public and nonprofit sectors throughout the Evansville area, Southwest Indiana, the Tri-State region, the State of Indiana, and the Midwest. 
The MPA program is the preferred degree program for individuals who hold or hope to acquire a supervisory position in the public or nonprofit sector. Individuals interested in these career sectors pursue the MPA to improve their management-related job skills and performance, obtain leadership positions within their current organizations, or begin their career in a public or nonprofit organization. Some pursue the MPA to strengthen their academic credentials and knowledge of the public sector in order to prepare for law school or doctoral level work.
Our program's curriculum includes a targeted core curriculum and two specializations for those seeking to be trained in either public sector administration or nonprofit administration. Since we introduced these specializations in Fall 2012, students have enjoyed more course offerings, including courses on special topics in public administration, and opportunities to do original research for credit through independent studies and thesis projects.
In recent years, the MPA program has offered study abroad programs for students in China and the Netherlands through our Comparative Public Policy course. We hope you consider taking advantage of these experiences while you are in the program.
If I can be of further assistance, please contact me at (812) 461-5204 or by e-mail at mjhanka@usi.edu. Best of luck in your academic career at USI!
Sincerely,
Matthew J. Hanka, Ph.D.
Associate Professor of Political Science                                                                      
Director, Master of Public Administration Program