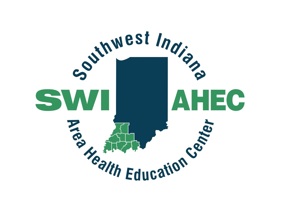 To meet the need for more specially-trained nurses to collect forensic evidence in cases of sexual assault, the University of Southern Indiana and Southwest Indiana Area Health Education Center (SWI-AHEC) are offering Adult/Adolescent Sexual Assault Nurse Examiner (SANE) Training March 6-10, 2017, on the USI campus.
"Recognizing the importance of cooperation across different agencies, this SANE Training was developed collaboratively with representatives from the various agencies that work with victims, including nurses, law enforcement, state crime lab technicians, advocates and prosecutors," said Jane Friona, SWI-AHEC executive director. "Before we offered this for the first time in 2016, it had been many years since there had been SANE training anywhere in southern Indiana. Unfortunately, there is a great need for both training and awareness."
A SANE is a registered nurse who has received advanced education and training regarding sexual assault and forensic nursing. SANE-trained nurses must follow specific protocols in the care and examination of sexual assault victims to provide specialized health and forensic care to adult and adolescent patients.  SANEs complete a medicolegal examination, collect and preserve evidence, apply critical thinking skills and are considered expert witnesses in the judicial system.
"As prosecutors, we often rely heavily on the expertise of a SANE nurse as we prepare for trial," said Travis Clowers, Posey County Prosecutor. "It has been my experience that SANE nurses are able to effectively educate juries during trial and better explain the presented evidence."
The USI program will award up to 42 contact hours to participants completing the five-day SANE Training. This training will follow the 40-hour 2015 International Association of Forensic Nurses (IAFN) guidelines for the Adult/Adolescent Sexual Assault Nurse Examiners.
The deadline for the early registration rate is February 13. For more information, visit https://www.usi.edu/health/continuing-education/spring-programs/#SANETraining. Registration fee includes continental breakfast, lunch, materials and continuing education credit.