2017 Employee Recognition Luncheon for Support Staff to be held August 8
2017 Employee Recognition Luncheon for Support Staff to be held August 8
7/24/2017 |
University Communications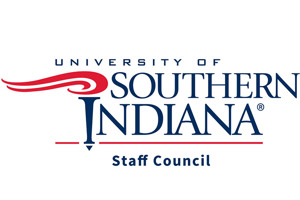 At 11:45 a.m., Tuesday, August 8 in Carter Hall, support staff will be recognized for their milestones of service to the University of Southern Indiana at the annual Employee Recognition Luncheon. The anniversary markers begin at five years and a new milestone is reached every five years thereafter.
During the luncheon, the Support Staff Recognition Award recipient will be announced. The recognition award is given annually to a member of the support staff who is nominated and meets the following criteria: provides superior service, demonstrates excellence in the performance of job duties and responsibilities, continually contributes to a positive, collaborative work environment and exhibits exceptional resourcefulness, innovation or creativity. The winner will receive $500 and a traveling trophy, and will also be featured in USI Today and on the Staff Council's website.
The event is sponsored and coordinated by the Staff Council and is open to University support staff and supervisors of those being honored.
5 years of service
Cari Akin, Facility Operations and Planning
Demetria Cabell, Facility Operations and Planning
Ashley Carter, Creative and Print Services
Cole Collier, Campus Store Operations
Lola Delaney, Public Safety
Rebecca Eckert, Human Resources
Rachel Harper '10, Facility Operations and Planning
Stephanie Hawes '07, University Relations
Tammy Johnson '16, Registrar's Office
McCoy Kemmerlin Jr., Facility Operations and Planning
Matthew Kercher, Public Safety
Robert Martin II, Facility Operations and Planning
Rhonda Moore, Facility Operations and Planning
Jennifer Moore-Thomas, Rice Library
Roger Radigan, Facility Operations and Planning
Kendal Roeder, Facility Operations and Planning
Rick Small, Special Events and Scheduling Services
10 years of service
Thomas Brank, Facility Operations and Planning
Nancy Davis, Facility Operations and Planning
Julie D'Mellow, Facility Operations and Planning
Karen Fleck '81, Children's Learning Center
DeLana Fleenor, Human Resources
Jennifer Hertel '91, Outreach and Engagement
Jennifer Hicks, Facility Operations and Planning
Lori Huck, Housing and Residence Life
Cindi Kueber, Outreach and Engagement
Jason Lynn, Public Safety
Peggy Mahrenholz '81, Outreach and Engagement
Sherry Tynes, Development
Robin Warford, Facility Operations and Planning
Richard Wolf Jr., Public Safety
15 years of service
Terri Alvey, Rice Library
Julie Bordelon, Distance Learning
Todd Bridgewater, Facility Operations and Planning
Jean Broyles, Undergraduate Admissions
Stephanie Dodson '02, Student Financial Assistance
Sheila Griggs, Business Office
Tami Jaramillo Zuniga M'12, Public Safety
Wendy Lemons '00, Special Events and Scheduling Services
Elizabeth Lopez, Facility Operations and Planning
Kenneth Rice, Facility Operations and Planning
Kim Schauss, Pott College of Science, Engineering and Education
Virginia Thomas, College of Liberal Arts
Zach Weigand '02, Creative and Print Services
20 years of service
Shirley Eaves, Undergraduate Admissions
Linda Edwards '07, Administrative Technology
Travis Flener '74, Facility Operations and Planning
Barbara Goodwin, Photography and Multimedia
Michelle Herrmann, Pott College of Science, Engineering and Education
Marilyn Maroni, Facility Operations and Planning
Dave Patton, Facility Operations and Planning
Mary Beth Rush, Campus Store
Sheila Smith, Administrative Technology Services
25 years of service
Sylvia Dillworth, Undergraduate Admissions
Jeffrey Flener, Facility Operations and Planning
Gigie Hyneman '08, Academic Technology Services
Larry Rogers, Public Safety
40 years of service
Carol Mann '90, Business Office
Retirees
Marjorie Cox '06, Public Safety
Don Broshears M'00, Facility Operations and Planning
Shirley Eaves, Undergraduate Admissions
Linda Edwards '07, Administrative Technology
Stephen Elsfelder, Facility Operations and Planning
Travis Flener '74, Facility Operations and Planning
Cheryl Grant, Campus Store
Gary Gumbel, Facility Operations and Planning
Gayle Jessie '07, College of Liberal Arts
Donna Laymon '76, Facility Operations and Planning
Carol Mann '90, Business Office
Randal McClanahan, Facility Operations and Planning
Joyce Noelle, Public Safety
Deborah Strueh, Business Office