Study Abroad
Earn credits toward your USI business degree while studying in Germany
The International Summer University is a 3.5-week long academic and cultural program at the University of Applied Sciences in Osnabrück, Germany, attended by international students and faculty.
The next session will be July 11-August 4, 2019: Online application information>>
The program typically meets in July. Students earn up to six credit hours.
The course options for business majors include:

Globalization Economics (3 credit hours)
International Marketing Management (3 credit hours)
International Business (3 credit hours)
Seminar on intercultural competency (2 credit hours)
Option to enroll in Cultural Awareness WLC155 online course in Summer Session One at USI (1 credit hour)

Students gain a rich weekend travel experience to Berlin, Amsterdam, and Paris.
The program also offers social events and company visits, including a trip to the Volkswagen headquarters in Wolfsburg Autostadt.
Attend a Study Abroad Information Session February 14 at 4 p.m. in BE3025.
Online application information>>
Application deadline: February 28, 2019. For details, talk to: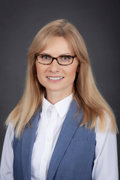 Dr. Daria Sevastianova
Associate Professor of Economics
Contact: 812-465-1677
Business and Engineering Center 2039
Email:
dpsevastia
Website
---
Learn more about this exciting study abroad opportunity and check out our pictures and videos:
---
 Read about the 2018 study abroad program, which is in its seventh year.
---
 2017 marked the sixth year for the study abroad program!
Read more about the program as it reached its fifth year in 2016!
---