---
2024 Homecoming Court Candidates
---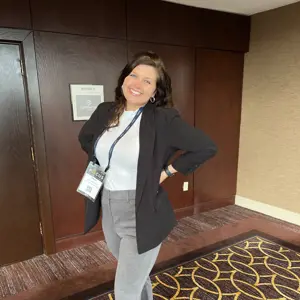 Gracie Madison
Montgomery, IN
Gracie is a double major in Marketing and Public Relations with a minor in Spanish. She enjoys being active on campus and has been an orientation leader and welcome week leader. She is a big animal person and was active in 4-H in high school. She loves to travel and has spent this semester studying abroad in Spain.
Uday Lomada
He/Him | Carmel, IN
Uday is a senior Biochemistry major. His greatest inspiration is Dr. Jeffery Seyler, a late professor in Inorganic Chemistry. As former Managing Editor of the Shield, current Treasurer of the American Chemical Society student group, and co-founder of the South Asian Student Union, he has contributed to the vibrant culture of USI and showcased his community spirit.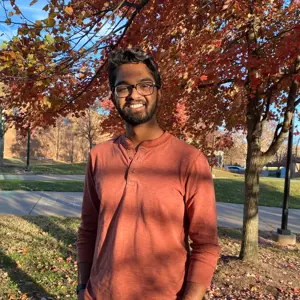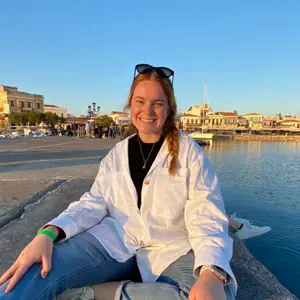 Audrey Fox
She/Her | Clayton, IN
Audrey is a junior studying French education and Environmental Biology. She is also serving as the President of the Activities Programming Board. Through this position she has loved meeting new students and talking to people who are excited to be on campus and involved! Outside of school she likes to crochet, read, shop, and hangout with her friends and family.
Treasure Nickelson
She/Her | Marengo, IN
Treasure is a junior nursing major here at USI. She has been an SI leader for anatomy, physiology, and medical microbiology for the past two years, and is a tutor in academic skills for those courses as well. She is also involved in Student Governmemt and sits as the Administrative Vice President for Academic Affairs. She is also an orientation leader, and plans to return again next semester. She loves this university, the lessons it has taught her, and the lifelong friends she has made along the way.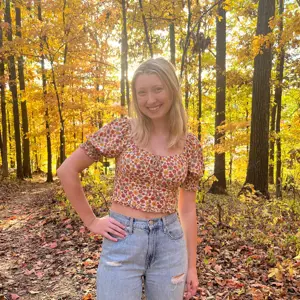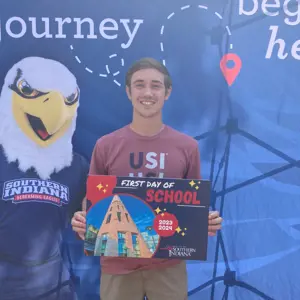 Chase Forston
Boonville, IN
Chase is the Chief Financial Officer of the Student Government Association, and the Treasurer of the Criminal Justice Student Association. His major is Criminal Justice and he wants to help change our criminal correction system. He enjoys playing basketball, hanging out with friends, and being involved at USI.
Sammie Kihega
Greenfield, IN
Sammi graduated from New Palestine High School a semester early to begin her college degree and softball journey here at USI. She is a senior Elementary Education major and a double minor is Spanish and Psychology. She aspires to graduate from USI with a Master's in Administration and hopes to become a Principal or Superintendent. She is in her fourth year playing softball at USI and aspires to continue to grow the game by coaching some day.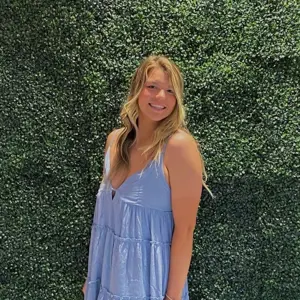 Tamia Smith
Owensboro, KY
Tamia is a junior psychology major. She is involved in many organizations on campus including Orientation Leaders, Student Governmemt Association, Student Ambassadors, and the Black Student Union. Some things she enjoys are reading, sports (she is a huge Tar Heels fan), traveling, playing instruments, and spending time with her family and friends. She also loves meeting new people! Two fun facts about her are that she is originally from North Carolina and her favorite animal is the polar bear!
Shelby Clark
She/Her | Oakland, IN
Shelby is a senior marketing major with minors in management and public relations and advertising. Her involvement includes being Editor-in-Chief of the Shield, publications chair of the Asian Student Union, and marketing officer of the USI Business Professionals of America chapter. In addition, she has been a Welcome Week team leader, a member of the USI Women's Choir, and a member of the Honors Program. She loves her family, church, friends, and coffee.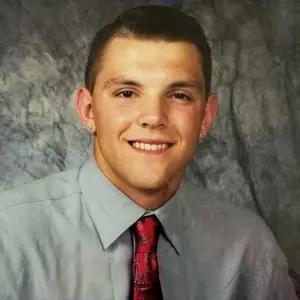 Drake Cunningham
Linton, IN
Drake is a senior nursing major here at USI and is the Vice President of his fraternity Lambda Chi Alpha. His main goal in life is to positively impact the lives of everyone he meets. He loves dogs because they are man's best friend, but he likes cats because they bring a chaotic energy to the house. January will be his 6-year anniversary of being in the U.S Army with a deployment to Afghanistan and Kuwait in 2021. If he's not studying, you'll find him in the gym, playing sports, or experimenting in the kitchen.
Sanaa Jackson
She/Her | Henderson, KY
Sanaa is a junior Elementary Education major with a minor in Reading. She is currently a senior Resident Assistant, a Student Ambassador, a member of the Chi Alpha Worship Ministry, Women Unlocked, College Mentors for Kids, and is an Orientation Leader. After she graduates, she plans to further her education by obtaining her Master's so that she can ensure her students receive an education that helps them succeed.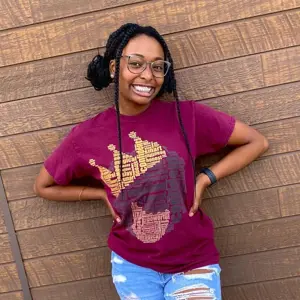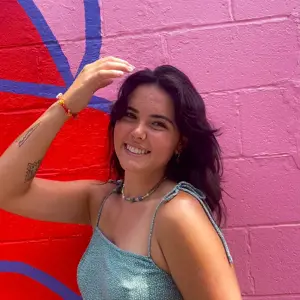 Riley Oakes
She/Her | Evansville, IN
Riley is a senior Psychology and World Languages and Cultures double major and she hopes to continue her education in Occupational Therapy school. She has been a Resident Assistant for 3 years, a Teacher's Assistant, a Peer Mentor, a graduate and mentor of the Emerging Leaders program, a lifeguard at the Rec, and a Student Ambassador. She is incredibly thankful for these roles and experiences at USI because they have provided her with so much growth in her life and the opportunity to meet so many incredible people!
Joshua Talley
Leavenworth, IN
Joshua was born and raised in a family of six. Throughout his childhood he participated in several extra-curricular activities: basketball, baseball, tennis, National Honors Society, student council, etc. While balancing these, he managed to graduate high school as the salutatorian. Currently, he is majoring in political science and minoring business administration. He is involved in Greek Life, and is a member of Kappa Alpha Order and the Interfraternity Council.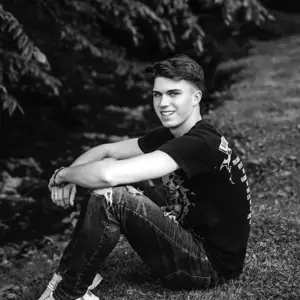 Voting will begin on January 31st, 2024 and end on February 7th, 2024.