---
Friday, April 14th, 2023 Featuring Seaforth
---
Date: April 14, 2023
Time: 7 P.M.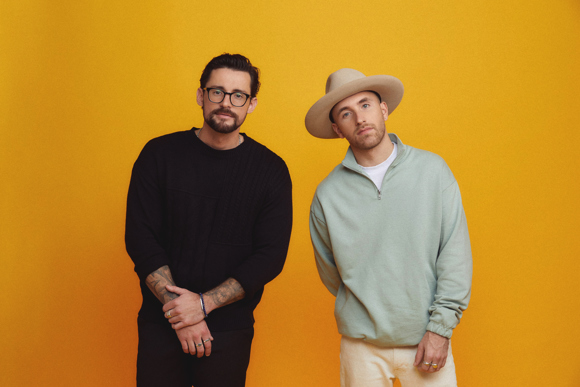 Doors Open: 6 P.M.
Location: Screaming Eagles Arena
Giveaway: T-shirts (While supplies last)
Free for all CURRENT USI students!
Seaforth will be the 2023 Springfest headliners. With over 424 million total streams, this Australian dynamic duo is making waves in the global country music scene with their authentic sound and heartfelt lyrics. The group has toured with artists such as Keith Urban, Jordan Davis, Chris Young, and Mitchell Tenpenny. We are thrilled to bring them to campus and can't wait to see "Magic" they bring. So, bring your friends and create memories that will last a lifetime.
---
Frequently Asked Questions 

Do I need a ticket to get into the concert?
No! All students will need to bring their USI Student ID. ID cards will be scanned and students will be wrist banded.

Can I bring a friend?
All current USI students are eligible to attend. No guests, friends or family will be admitted.

Are seats assigned?
No! You are welcome to use the seating in the arena or stand on the floor. First come, first serve.

What can I bring in with me to the show?
For a list of prohibited items and other event space policies, please visit the USI Atheltics webpage. All University policies will be enforced.

Will there be food and/or beverages available?
Yes! Concession stands will be open. Hot dogs, nachos, popcorn and soda beverages will be available.

Will Seaforth have a merchandise stand?
Potentially. We haven't finalized details on this. There will be limited edition SpringFest 2023 t-shirts provided for FREE, while supplies last.

*If you have additional questions that are not addressed here, please reach out to the Center for Campus Life, (812) 228-5107.