The Economic Benefits Committee is composed of two faculty representatives from each academic college with representatives elected in alternate years. The president may appoint ex-officio members to the committee. Functions of the committee are:
To make a continuing study of the faculty salary and benefit patterns in American universities and relate these data to the University. 

To review the structure of the faculty salary and benefit recommendations for the previous year and to recommend the ranges of increments for the following year.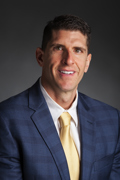 Mr. Andrew Lenhardt
Executive Director of Human ResourcesAffirmative Action Officer Contact: 812-465-7115
Byron C. Wright Administration Building 159
Email:
alenhardt