The Promotions Committee is composed of one elected tenured faculty representative from each academic college. Functions of the committee are:
To receive applications for academic promotions from the deans of the various colleges;

To acknowledge in writing to the individual under consideration the receipt of the promotion application;

To review pertinent information concerning any applicant's qualifications;
To inform each applicant in writing of the committee's recommendation; and

To forward the recommendations (above) to the provost and vice president for Academic Affairs.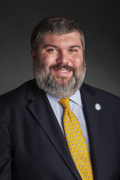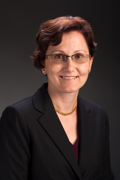 Dr. Oana Popescu-Sandu
Associate Professor of EnglishAssociate Chair of English Department Contact: 812-465-7053
Robert D. Orr Center 3012
Email:
opopescusa
Website

2015-2016 COMMITTEE REPORT - see excerpt from USI Board of Trustees unapproved
    minutes of 4-29-2016.