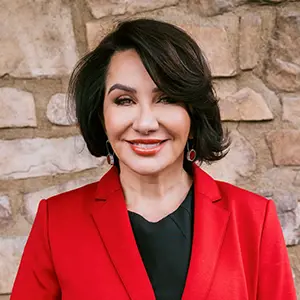 Thursday, August 10, 8:30 a.m.
Aging and Addiction
Recognize how addiction affects the aging process, what might be blocking your optimal health and happiness and how to live your healthiest life while enjoying life to the fullest.
About the Speaker:
DeAnna Crosby is a mental health clinician with more than 30 years experience working with chemically dependent people. She is the Clinical Director at New Method Wellness in San Juan Capistrano, California. From 2012-2020, she was an addiction expert consultant on the Dr. Phil Show.
She is currently a PsD candidate at Pacifica Graduate Institute Psy.D. (2024). She earned her bachelor's degree from the University of California at Irvine, and earned additional certification/training from Centaur University.
During her presentation on Aging and Addiction, DeAnna will discuss:
How addiction affects the aging process and how to live my healthiest life while enjoying it to the fullest.
How to know if your "recreational" drug and or alcohol use is aging you.
Resources and best practices to let go of my addictions at any age.
Which areas of your life are blocking your optimal health and happiness.
To register for MAIA, click here!