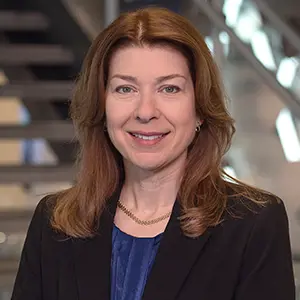 Friday, August 11, 8:30 a.m.
The Care Planning Umbrella:
The Evolution of Advance Care Planning
This is a new framework that reflects an updated, widely-agreed upon focus on preparation for communication and medical decision-making. Learn how advance care planning can become part of the continuum of care planning that occurs for patients across illness trajectories to support both in-the-moment and advance decision-making.
About the Speaker:
Susan Hickman, PhD, is a Geropsychologist, Professor in the Indiana University (IU) School of Nursing and IU School of Medicine, Cornelius and Yvonne Pettinga Chair in Aging Research and Director of the IU Center for Aging Research at Regenstrief Institute, Inc., as well as a Co-Director of the Research in Palliative and End-of-Life Communication and Training (RESPECT) Center. She has been educating and conducting research on advance care planning and end-of-life decision making with a focus on the nursing facility since 1998.
She is nationally recognized for her work to help ensure that patients' end-of-life treatment preferences are known and honored as well as for her work translating research into policy. Hickman is a founding member of the National POLST Paradigm as well as current Chair of the National POLST Research and Quality Assurance Committee. She has spent nearly two decades studying the effect of the POLST model on end of life care and her research findings are used to support programs based on the POLST model across the country. In Indiana, she led the successful campaign to pass legislation authorizing the creation of Indiana's version of the POLST form.
To register for MAIA, click here!