 Online
 Start at any time / Self-Paced  Online Registration Form
Description of Program
The incidence of chronic diseases in the United States has led to an increase in the number of patients requiring long-term oral anticoagulation therapy. Traditionally, patients requiring anticoagulation therapy had to receive care and have blood work drawn at specifically designated anticoagulation clinics, doctors' offices, or hospital laboratories. The frequency of visits along with travel considerations can place additional burdens on patients and their caregivers. The Centers for Medicare and Medicaid Services (CMS) has developed and approved reimbursement programs for patient home monitoring of their blood work, the INR (International Normalized Ratio). The result has been a sharp increase in the use of home monitoring devices which require intense education and instruction. Thus the need to have well-prepared individuals to serve as home trainers to instruct patients in the use of home monitoring devices.
Who Should Enroll in this Program?
This program is designed for English-speaking nurses who will be involved in teaching patients how to monitor their anticoagulation blood work in the home setting. Other members of the healthcare team who have or want to prepare for the responsibility of teaching patients how to monitor and manage anticoagulation therapy at home may be interested in the content as well.
Program Content
The program consists of three modules. Each module contains an instructor outline, audio/visual presentations, interactive learning components, study guide questions, and a final comprehensive exam. The program is independent study. The content covers an overview of the clotting system, overview of medical conditions requiring long term anticoagulation therapy, patient assessment requiring immediate medical intervention, principles of adult learning, and outcome measurement.
A textbook is not required for this program.
Program Schedule
This independent study is available on demand. The participant will choose when to start and finish the program. The participants traditionally complete the program within four weeks.
Learning Outcome
The learning outcome of this learning activity is to enable the learner to successfully identify, teach, and support patients who will perform self-testing for anticoagulation therapy based on current therapeutic guidelines and best practice through interprofessional collaborative practice.
Program Objectives
At the conclusion of this program, the participant will be able to:
Define the terms platelet adhesion, platelet activation, and platelet aggregation.
Describe the general process of hemostasis, including the sequence of the three stages that prevent blood loss.
Define the intrinsic and extrinsic systems and identify major factors in each system.
Identify mechanisms of thrombus formation.
Identify factors that influence abnormal clotting.
List symptoms that could indicate abnormal clot formation.
Identify potential hazardous areas in client environment.
Identify client physical findings that require client call to primary healthcare provider.
Identify client clinical findings that require immediate 911.
Define the elements and process of evaluating the adult learner.
Identify the importance of utilizing principles of adult learning in the development of a teaching plan for patients receiving anticoagulation therapy.
Perform an assessment of the patient's unique need for education based on multiple factors including knowledge base, readiness and ability to learn.
Develop a teaching plan that includes teaching/learning styles/strategies, resources, and content outline.
Document all phases of the educational process including needs assessment and implementation of the teaching plan.
Assimilate evidence based interprofessional collaborative practice.
Delivery of Content
The learner will log into the program via the internet and work independently through the modules. The independent study provides an opportunity to learn while in the comfort of your own home and office. Program staff are available during business hours by phone or email to assist participants with technical issues or concerns. After the learner works through the content, she/he will complete the comprehensive exam.
Note: Many businesses, especially government agencies or health institutions, utilize security firewalls. Access to web links within program and communication from the instructor, or other students may be blocked. We recommend not using your work email address for this course.
Contact Hours
10 contact hours
The University of Southern Indiana Center for Health Professions Lifelong Learning designates this activity for 10 contact hours for nurses.
Successful completion of this program does not guarantee expertise in the content. Clinical experience and judgment coupled with an understanding of the content are necessary to attain competency. Achieving certification via a designated professional organization is an additional step to demonstrate competency.
Criteria for Successful Completion
Submit registration and payment.
A certificate for contact hours will be awarded following successful completion of study guides for each module, receive a passing score of 70% or better on comprehensive final, and submission of program evaluation.
The certificates will be sent via email within approximately 30 days following the completion of the program.
Faculty Name and Credentials
We strive to provide interprofessional education by utilizing a variety of content experts, instructors, contributors, and reviewers.
M. Jane Swartz, DNP, RN, ACNS-BC
Holly Jahn, PharmD, CSP
Conflict of Interest Statement
No individual in a position to control content has any relevant financial relationships.
Expiration date: December 13, 2024
Accreditation Statements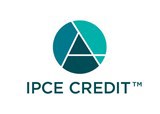 This activity was planned by and for the healthcare team, and learners will receive 10 Interprofessional Continuing Education (IPCE) credit for learning and change.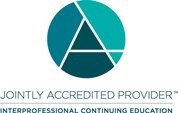 In support of improving patient care, University of Southern Indiana Center for Health Professions Lifelong Learning is jointly accredited by the Accreditation Council for Continuing Medical Education (ACCME), the Accreditation Council for Pharmacy Education (ACPE), the American Nurses Credentialing Center (ANCC), the American Psychological Association (APA), and the Association of Social Work Boards (ASWB) Approved Continuing Education (ACE) program to provide continuing education for the healthcare team.
State of Indiana
The University of Southern Indiana is an approved provider of continuing education for several professionals licensed in the state of Indiana, including social workers, marriage and family therapists, psychologists, occupational therapists, occupational therapy assistants, and dental professionals.
State of California
The University of Southern Indiana is approved by the California Board of Registered Nursing. Provider #13378.
To Register: Click on the link above. We recommend utilizing Chrome or Firefox with a computer or tablet to register for our programs.
We reserve the right to cancel any offering if there is insufficient enrollment. Registered participants will be notified in advance and fully refunded if this occurs.
Enrollment Cost
$250
The fee includes access to the program, along with all resources and handouts. A text, if applicable, is not included in the fee.
There is a $25.00 fee to invoice your employer.
Refund Policy
A $50 administrative fee will be charged prior to accessing the program. No refund will be given after the program has been opened.
Questions? Call toll-free 1-877-USI-HLTH (874-4584) or 812-461-5217 or email usi1nhpcert@usi.edu