 Online
 Start at any time / Self-Paced  Online Registration Form
Description of Program
Are you a skilled healthcare provider thrust into (or invited to participate in) clinical simulation for your hospital or unit? If so, this program might be what you need to enhance your skills.
Healthcare educational and safety needs at the local, national, and global arena change at a pace challenging for all of us to learn and absorb. Interprofessional staff from the novice to the expert need various modalities to learn from and with each other to impact patient care. A popular solution for needed training, practice, and education is clinical simulation.
Yet, excellent healthcare providers thrust into simulation due to their proficient clinical skills may lack the fundamental preparation and knowledge to assess and educate others. Therefore, the clinical simulation program assists the skilled healthcare provider, with the basic knowledge to support your efforts at meaningful instruction to students, peers, and the interprofessional team. The program provides teaching/learning strategy to assist the teacher and learner alike in developing confidence in their practice.
The Clinical Simulation program incorporates the INACSL Standards of Best Practice to broaden your fundamental understanding of and prepare you for future certification in clinical simulation if desired.
Additionally, the clinical simulation program assists those wanting to develop a simulation center for their institution or improve current operations and quality improvement within their existing center.
Information regarding the national certification exam through the Society for Simulation in Healthcare can be obtained at https://ssih.org/certification
Who Should Enroll in this Program?
The program is designed for English-speaking nurses, educators and health facility administrators.  Other healthcare providers interested in the creation of a simulation laboratory or in enhancement of knowledge and current methodologies utilized in clinical simulation may also be interested.
Program Content
The content is divided into modules. Each module utilizes audio/video recordings, reading assignments, articles, web resources, to augment the learning process. Each module has accompanying study guide(s) with questions (such as multiple choice) for participants to submit to faculty. Interaction with faculty may occur as feedback to study guides, within discussion boards, or via email. The modules cover history and needs of the simulation laboratory, creation and technology issues, scenario development, debriefing, measurement and data collection.
A text is required for this program. Upon registration, you will receive detailed information in order to purchase the textbook.
Program Schedule
This independent study program is available on demand. Once provided access to the content, you will have 24/7 access until completion. Access is typically provided within 48-72 business hours. Completion of the program is required within one year of registration.
Learning Outcome
The learning outcome of this activity is to enable the participant to incorporate best practices in clinical simulation education.
Program Objectives
At the conclusion of this program, the participants will be able to:
Describe the INACSL Standards of Best Practice.
Apply common theories in health care simulation to provide rationale and framework in order to produce standardized outcomes.
Discuss the needs, development, operations, facilitation of a clinical simulation programs.
Describe appropriate methodologies for teaching/learning in the simulation environment.
Describe competency assessment and evaluation.
Discuss technologies and moulage appropriate for use in a simulation laboratory.
Assimilate evidence based interprofessional collaborative practice.
Explain how educator training impacts excellence in simulation performance, team training, and communication in simulation programs.
Associate successful simulation debriefings with a supportive and psychologically safe environments.
Explain that all simulation activities require a systematic and organized approach and contingency planning.
Examine and verbalize the need for simulation programs to evaluate the goals and objectives identified in their strategic plan.
Express the importance of simulation assessment and identify factors that lead to reliable reportable outcomes.
Delivery of Content
The content is delivered asynchronously via the online learning management system, Blackboard. The independent study provides an opportunity to learn while in the comfort of your own home and office. Program staff are available during business hours by phone or email to assist participants with technical issues or concerns.
Note: Many businesses, especially government agencies or health institutions, utilize security firewalls. Firewalls could block access to web links within program. We recommend not using your work email address for this course.
Contact Hours
The University of Southern Indiana Center for Health Professions Lifelong Learning designates this activity for 30 contact hours.
Successful completion of this program does not guarantee expertise in the content. Clinical experience and judgment coupled with an understanding of the content are necessary to attain competency. Achieving certification via a designated professional organization is an additional step to demonstrate competency.
Criteria for Successful Completion
Submit registration and payment.
A certificate for contact hours will be awarded following the successful completion of study guides for each module, receiving a passing score of 70% or better on the comprehensive final and submission of the program evaluation.
The certificate of completion will be sent via autogenerated email immediately upon the completion of the program evaluation.
Faculty Name and Credentials
We strive to provide interprofessional education by utilizing a variety of content experts, instructors, contributors, and reviewers.
Carly Andrews, MHA, Clinical Simulations Coordinator
Anita Hagan, DNP, RN, CNS
Conflict of Interest Statement
No individual in a position to control content has any relevant financial relationships.
Accreditation Statements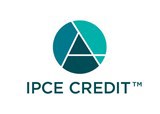 This activity was planned by and for the healthcare team, and learners will receive 30 Interprofessional Continuing Education (IPCE) credit for learning and change.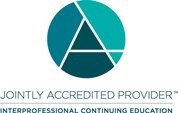 In support of improving patient care, this activity has been planned and implemented by the University of Southern Indiana Center for Health Professions Lifelong Learning (CHPLL). The CHPLL is jointly accredited by the Accreditation Council for Continuing Medical Education (ACCME), the Accreditation Council for Pharmacy Education (ACPE), the American Nurses Credentialing Center (ANCC), and the Association of Social Work Boards (ASWB) Approved Continuing Education (ACE) program to provide continuing education for the healthcare team.
State of Indiana
The University of Southern Indiana is an approved provider of continuing education for several professionals licensed in the state of Indiana, including social workers, marriage and family therapists, psychologists, occupational therapists, occupational therapy assistants, and dental professionals.
State of California
The University of Southern Indiana is approved by the California Board of Registered Nursing. Provider #13378.
To Register: Click on the link above. We recommend utilizing Chrome or Firefox with a computer or tablet to register for our programs.
Enrollment Cost
$500
The fee includes access to the program, along with all resources and handouts. A text, if applicable, is not included in the fee.
If registering by invoicing your employer, program access may be granted after payment is received. There is a $25 fee to invoice.
Refund Policy
A $50 administrative fee will be charged prior to accessing the program. No refund will be given after the program has been opened.
Questions? Call toll-free 1-877-USI-HLTH (874-4584) or 812-461-5217 or email usi1nhpcert@usi.edu