 Online
 Start at any time / Self-Paced  Online Registration
Description of Program
"Americans, and people of all countries, use the methods and products called CAM (Complementary and Alternative Medicine) for better or worse. They deserve to be informed by 'best evidence.'" ……George D. Lundberg, M .D. in Micozzi, M. (2015). Fundamentals of Complementary and Alternative Medicine (5th ed.)
Who Should Enroll in this Program?
This program is designed for English-speaking nurses, advanced practice registered nurses, pharmacists, physicians, physician assistants and other healthcare professionals, both clinical and non-clinical who want to increase their knowledge and expertise in Complementary and Alternative Health Care. As the use of complementary and alternative therapies has increased in the past decade, the need for advanced educational preparation in patient care management has emerged.
Program Content
The content is divided into modules. Each module utilizes instructor outlines, audio/video recordings, reading assignments, articles, web resources, case studies to augment the learning process. These methods provide the participant with flexibility in completing assignments. Each module has accompanying study guide(s) with questions (such as multiple choice, essay) for participants to submit. The modules cover the foundations of CAM, Mind, Body and Spirit Connections, Energetics and Manual Healing, Bodywork and Yoga, Natural and Alternative Western Therapies, and will take a look at a number of Global Ethnomedical Systems.
A textbook is not required for this program.
Program Schedule
This independent study is available on demand. The participant will choose when to start and finish the program. The participants traditionally complete the program within four weeks.
Learning Outcome
The learning outcome of this program is enable the health profession to recognize the risk and benefits, educate patients on their use, and incorporate the various CAM therapies into patient care through interprofessional collaborative practice.
Program Objectives
At the conclusion of this program, the participant will be able to:
Discuss the differences between the characteristics of the traditional health care (allopathic) system and Complementary/Alternative/Integrative care.
Describe the benefits of an integrated medical model.
Discuss key challenges and ethical issues in an integrated medical model.
Describe the key areas of Global Ethnomedical Systems, including Asia, the Middle East, Africa, China and India.
Discuss the key treatment modalities and techniques used in naturopathic medicine.
Discuss the application of key mind/body/spirit interventions for quality of life and disease prevention.
Discuss the uses, dosages, and contraindications of the 10 most commonly used herbs.
Discuss the use of massage and bodywork, touch and energy therapies in medical practice.
Examine the impact of spirituality and religion on health.
Discuss the impact of the creative and expressive arts and humor on health.
Assimilate evidence based interprofessional collaborative practice.
Delivery of Content
The learner will log into the program via the internet and work independently through the modules. The independent study provides an opportunity to learn while in the comfort of your own home and office. Program staff are available during business hours by phone or email to assist participants with technical issues or concerns.
Note: Many businesses, especially government agencies or health institutions, utilize security firewalls. Access to web links within program and communication from the instructor, or other students may be blocked. We recommend not using your work email address for this course.
Contact Hours
The University of Southern Indiana Center for Health Professions Lifelong Learning designates this activity for 10 contact hours for nurses.
Successful completion of this program does not guarantee expertise in the content. Clinical experience and judgment coupled with an understanding of the content are necessary to attain competency. Achieving certification via a designated professional organization is an additional step to demonstrate competency.
Criteria for Successful Completion
Submit registration and payment.
A certificate for contact hours will be awarded following successful completion of learning activities for each module, and submission of program evaluation.
The certificate of completion will be sent via email immediately upon the completion of the program evaluation.
Faculty Name and Credentials
We strive to provide interprofessional education by utilizing a variety of content experts, instructors, contributors, and reviewers.
Ethel Elkins, DHSc, MHA, MA
Jennifer Palmer, MSN, RN, CMSRN
Conflict of Interest Statement
There is no conflict of interest for anyone in a position to control content for this activity.
Expiration date: July 1, 2023
Accreditation Statements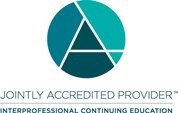 In support of improving patient care, this activity has been planned and implemented by the University of Southern Indiana Center for Health Professions Lifelong Learning (CHPLL). The CHPLL is jointly accredited by the Accreditation Council for Continuing Medical Education (ACCME), the Accreditation Council for Pharmacy Education (ACPE), the American Nurses Credentialing Center (ANCC), and the Association of Social Work Boards (ASWB) Approved Continuing Education (ACE) program to provide continuing education for the healthcare team.
State of Indiana
The University of Southern Indiana is an approved provider of continuing education for several professionals licensed in the state of Indiana, including social workers, marriage and family therapists, psychologists, occupational therapists, occupational therapy assistants, and dental professionals.
State of California
The University of Southern Indiana is approved by the California Board of Registered Nursing. Provider #13378.
To Register: Click on the online registration form above. We recommend utilizing Chrome or Firefox to register for our programs.
Enrollment Cost
$250
The fee includes access to the program, along with all resources and handouts. A text, if applicable, is not included in the fee.
Refund Policy
There will be no refunds for this program.
QUESTIONS? Call toll-free 1-877-USI-HLTH (874-4584) or 812-461-5217 or email usi1nhpcert@usi.edu