 Online
Description of Program
The rapid advances in understanding and technology are pushing the role of genetics into healthcare decisions. As a member of the healthcare team, we are called upon to care, educate, and support our patients. Thus, a fundamental knowledge of the role of genetics is important to meet population health needs. The application of genomic science to healthcare in genetic testing and pharmacogenomics can raise ethical and legal consequences.
Who Should Enroll in this Program?
This independent study program is designed for English-speaking members of the healthcare team interested in the role of genetics in health.
Program Content
This program will review basic genetic concepts, when to refer, genetic testing methodology, and basics of variant interpretation.
A textbook is not required for this program.
Learning Outcome
The participant will be able incorporate a basic understanding of genetics into their clinical practice.
Learning Objectives
At the conclusion of this program, the participant will be able to:
Recognize terminology in medical genetics
Know when and where to refer patients to genetic specialist
Distinguish genetic testing methodology
Appreciate the role of pharmacogenomics to individualize drug choices
Acknowledge the rapid advances of medical genetics impact on the diagnosis and treatment of patient conditions
Reflect on the ethical and legal considerations related to medical genetics
Delivery of Content
The learner will view the recording via the internet and work independently through the content. The independent study provides an opportunity to learn while in the comfort of your own home and office. Program staff are available during business hours by phone or email to assist participants with technical issues or concerns. Questions regarding content can be directed to the contributors of the content. After the learner works through the content, she/he will complete the program evaluation.
Note: Many businesses, especially government agencies or health institutions, utilize security firewalls. Access to web links within program and communication from the instructor, or other students may be blocked. We recommend not using your work email address for this course.
Contact Hours
1.5 contact hours
Criteria for Successful Completion
Submit registration and payment.
Review the recording.
Complete the program evaluation.
The certificate of completion will be contained in an email sent upon the completion of program evaluation.
Successful completion of this program does not guarantee expertise in the content. Clinical experience and judgment coupled with an understanding of the content are necessary to attain competency. Achieving certification is a means to demonstrate competency.
Faculty Names and Credentials
We strive to provide interprofessional education by utilizing a variety of content experts, instructors, contributors, and reviewers.
Sharon Luu, MGCS, LCGC, Genetic Counselor
M. Jane Swartz, DNP, RN, ACNS-BC
Mary Ann Allen, MSN, RN, NPD-BC
Conflict of Interest
There is no conflict of interest for anyone in a position to control content for this activity.
Expiration date: March 30, 2023.
Accreditation Statements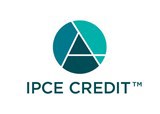 This activity was planned by and for the healthcare team, and learners will receive 1.5 Interprofessional Continuing Education (IPCE) credit for learning and change.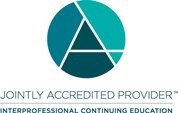 In support of improving patient care, this activity has been planned and implemented by the University of Southern Indiana Center for Health Professions Lifelong Learning (CHPLL). The CHPLL is jointly accredited by the Accreditation Council for Continuing Medical Education (ACCME), the Accreditation Council for Pharmacy Education (ACPE), the American Nurses Credentialing Center (ANCC), and the Association of Social Work Boards (ASWB) Approved Continuing Education (ACE) program to provide continuing education for the healthcare team.
State of Indiana
The University of Southern Indiana is an approved provider of continuing education for several professionals licensed in the state of Indiana, including social workers, marriage and family therapists, psychologists, occupational therapists, occupational therapy assistants, and dental professionals.
State of California
The University of Southern Indiana is approved by the California Board of Registered Nursing. Provider #13378.
To Register: Click on the link above. We recommend utilizing Chrome or Firefox with a computer or tablet to register for our programs.
Enrollment Cost
$50
The fee includes access to the evaluation and continuing education credit.
Refund Policy
There will be no refunds for this program.
Questions?  Call toll-free 1-877-USI-HLTH (874-4584) or 812-461-5217 or email usi1nhpcert@usi.edu.