Description of Program
Respecting Choices® First Steps® Advance Care Planning Facilitator Certification for Advance Care Planning (ACP) is a program that offers online as well as a live day of education. The foundation is laid for participants to be able to facilitate ACP conversations with any adult. The combination of online and live elements of this program will enhance participants knowledge and skills related to ACP. Advance care planning documents are also reviewed and discussed.
Who Should Enroll in this Program?
This program is designed for English-speaking individuals with an interest in learning more about advance care planning conversations.
Program Content
The content is divided into an online portion that is completed prior to attending the live day. Respecting Choices® creates the online and live content for the program. The online program consists of 6 modules that are completed by the learner over 4-6 hours. The live day includes working with facilitators to hone interviewing skills related to advance care planning. Immediate feedback is provided to all learners. The online content includes case scenarios and videos. The live content includes small group work, didactic, videos, case scenarios, role playing, debriefing, and self reflection.
Program Schedule
This program consists of an online portion of 6 modules provided by Respecting Choices® that must be completed prior to participating in the live 8 hour day. This activity is offered upon request but requires a minimum of five participants in order to be held.
Delivery of Content
The online content is delivered asynchronous via the Respecting Choices® learning management system. The online content is followed by an 8-hour day of live content.
Note: Many businesses, especially government agencies or health institutions, utilize security firewalls. Access to web links within program and communication from the instructor, or other students may be blocked. We recommend not using your work email address for this course.
Contact Hours
The University of Southern Indiana Center for Health Professions Lifelong Learning designates this activity for 7.19 contact hours for nurses and Health Facility Administrators.
Successful completion of this program does not guarantee expertise in the content. Clinical experience and judgment coupled with an understanding of the content are necessary to attain competency. Achieving certification via a designated professional organization is an additional step to demonstrate competency.
Criteria for Successful Completion
Submit registration and payment.
Attend and participate in live portion of this hybrid program.
A certificate for contact hours will be awarded following attendance and participation during live learning activities and submission of program evaluation.
Faculty Name and Credentials
We strive to provide interprofessional education by utilizing a variety of content experts, instructors, contributors, and reviewers.
Kevin Valadares, PhD
Jennifer Palmer, MSN, RN, CMSRN
Conflict of Interest Statement
No individual in a position to control content has any relevant financial relationships.
Accreditation Statements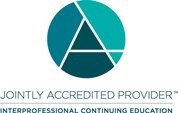 In support of improving patient care, this activity has been planned and implemented by the University of Southern Indiana Center for Health Professions Lifelong Learning (CHPLL). The CHPLL is jointly accredited by the Accreditation Council for Continuing Medical Education (ACCME), the Accreditation Council for Pharmacy Education (ACPE), the American Nurses Credentialing Center (ANCC), and the Association of Social Work Boards (ASWB) Approved Continuing Education (ACE) program to provide continuing education for the healthcare team.
State of Indiana
The University of Southern Indiana is an approved provider of continuing education for several professionals licensed in the state of Indiana, including social workers, marriage and family therapists, psychologists, occupational therapists, occupational therapy assistants, and dental professionals.
The University of Southern Indiana has been approved by the Indiana State Board of Health Facility Administrators as a sponsor of continuing education programs for health facility administrators. License number: 98000033A
State of California
The University of Southern Indiana is approved by the California Board of Registered Nursing. Provider #13378.
To Register:  If you are interested in registering for this program, please contact us at kacollazo@usi.edu or usi1nhpcert@usi.edu. 
Registration Policy
The program is available upon request and requires a minimum of 5 participants. 
We reserve the right to cancel any offering if there is insufficient enrollment. Registered participants will be notified in advance and fully refunded if this occurs.
Enrollment Cost
$150
Fee includes access to the online program and the live program along with all resources and handouts.
Refund Policy
A $50 administrative fee will be charged prior to the start date of the activity if the registration fee has been paid. On or after the start date of the class there will be no refund.
Questions?  Call toll-free 1-877-USI-HLTH (874-4584) or 812-461-5217 or email usi1nhpcert@usi.edu