Join us for MAIA: August 10, 11 and 12, 2022
Announcing Our 2022 Keynote Speakers:
AUGUST 11, 8:30 AM CDT
Normal Brain Aging
Gregory Jicha, MD, PhD, is a Professor of Neurology with University of Kentucky HealthCare. He received his medical degree from Albert Einstein College of Medicine, Bronx, N.Y. He then completed a fellowship at Mayo Clinic, Rochester, Minn. He is board certified by the American Board of Psychiatry and Neurology. His keynote will open MAIA at 8:30 am CDT on Thursday, August 11.
AUGUST 11, 3 PM CDT
Reset & Rejuvenate: Paving a Positive Path Forward
Erin Ramsey, MPA, has worked in the nonprofit sector for 30 years as an executive, trainer and community organizer. She has an undergraduate degree in Child Development and Psychology from California State University at Sacramento. She earned a Master of Science in Public Service Administration from the University of Evansville. She is the author of Be Amazing: Tools for Living Inspired and Inspired Work: Showing Up & Shining Bright. Erin resides with her family in Kentucky where they own a lavender farm called Big Roots. Their goal is to GROW PEACE and provide a place for inspiration and rejuvenation for the well-being of others. Her keynote will be at 3 p.m. on Thursday, August 11.              

AUGUST 12, 8:30 AM CDT
Caregiving Through Uncertain Times:
Finding Meaning and New Hope in Ambiguous Loss
Pauline Boss, PhD, coined the term ambiguous loss in the 1970s and since then, developed and tested the theory of ambiguous loss, a guide for working with families of the missing, physically or psychologically. Her books include the widely acclaimed Ambiguous Loss: Learning to Live with Unresolved Grief; Loss, Trauma, and Resilience: Therapeutic Work with Ambiguous Loss; and Loving Someone Who Has Dementia: How to Find Hope While Coping with Stress and Grief. Her most recent book is The Myth of Closure: Ambiguous Loss in a Time of Pandemic and Change. In her keynote, Dr. Boss will share her stress-based approach to finding meaning and new hope in caregiving and its ambiguous loss. Her keynote will be at 8:30 a.m. CDT on Friday, August 12. (Photo of Pauline Boss by Stephan Kistler) 
AUGUST 12, 3 PM CDT
The CDC's Risk Reduction Strategies
for Brain Health
John Omura, MD, MPH, and Laura Whalen, MPH, both work for the CDC's National Center for Chronic Disease Prevention and Health Promotion.
Dr. Omura is a Medical Officer on the Alzheimer's Disease Team. He completed medical school at the University of Western Ontario and holds a Master of Public Health degree from Harvard University. At the CDC, Dr. Omura participates in national initiatives to implement public health approaches to addressing brain health, Alzheimer's disease and related dementias and healthy aging.
Laura Whalen is a Public Health Advisor for the CDC, coordinating support to state, local and tribal public health departments in implementing public health approaches to addressing brain health, including Alzheimer's disease and other dementias and elevating early detection and diagnosis of dementia as a public health priority. She has worked in public health for over 25 years and is an epidemiologist by training.
Their keynote will close the conference at 3 p.m. on Friday, August 12.
---
Download the 2022 MAIA Brochure
Read about all the great things coming with this conference and share with your friends and colleagues!

Click here for the brochure and concurrent session schedules for both Thursday and Friday.

---
Continuing Education Credit
Attendees may receive up to 6 contact hours on day 1 and up to 6 contact hours on day 2 with attestation of attendance and submission of the electronic program evaluation. More details ...
---
For more information: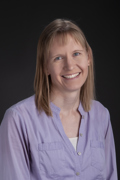 Mrs. Kelley Collazo
Senior Administrative Assistant Contact: 812-461-5217
Health Professions Center 2145
Email