Mid-America Institute on Aging and Wellness
August 8 & 9, 2019 at the University of Southern Indiana
2019 Keynote Speakers Announced:

A Future Without Senior Poverty
Emily Allen, MS, is the Senior Vice President, Programs, for AARP Foundation. Throughout her career, her primary passion has been on serving the needs of those most at risk in our communities. In her current role, she oversees the AARP Foundation's programmatic portfolio that focuses on increasing economic opportunity and social connections for low-income older adults. Through innovation and the development and implementation of programs and interventions, the Foundation's collective work focus on ensuring that low-income older adults are able to secure the essentials in life.
Her keynote will open the conference on Thursday, August 8 at 8:30 a.m. Her presentation is sponsored by AARP Indiana and is free and open to the public at no cost. Registration is required ... click to register for Emily Allen's keynote.

Long-Term Care: Who Pays for Mom and Dad?
Harley Gordon, JD, is an attorney and nationally-recognized authority on long-term care financial issues. He has been voted one of the "100 Most Influential People in Long-Term Care" by McKnight's Long-Term Care News.
His views on the consequences of not having a plan for long-term care have been featured in the national media, including the PBS Frontline documentary, "Who Pays for Mom and Dad?," The Wall Street Journal, The Today Show, CNN and the CBS Evening News. His experience led him to create the Certified in Long-Term Care (CLTC) program, the country's first designation focused on training financial service professionals.
Mr. Gordon's keynote will be at 3 p.m. on Thursday, August 8. His presentation is sponsored by Northwestern Mutual, Evansville.

Returning to Pluto: Inside the Mind of Alzheimer's
Greg O'Brien is an investigative journalist and author diagnosed with early-onset Alzheimer's in 2009. He is the co-host of The Forgetting, an NPR podcast that talks about and demystifies Alzheimer's disease. Mr. O'Brien's memoir, On Pluto: Inside the Mind of Alzheimer's, has been described as "a book about living with Alzheimer's, not dying with it."
During his riveting keynote presentation at the 2016 MAIA conference, Mr. O'Brien spoke on what it is like to slowly lose his memory and why he has decided to share his experience living with the illness. He is returning to Evansville for another candid, personal conversation about his journey with Alzheimer's.
Mr. O'Brien's keynote will be on Friday, August 9 at 8:30 a.m. His presentationis free and open to the public at no cost. Registration is required ... click to register for Greg O'Brien's keynote.


Solutions for Healthy Aging
Tim Brimmer, DA, is a professor of music at Butler University, Indianapolis, and executive director of SoundMinds, a non-profit formed to improve the health and quality of life of individuals through music, expressive arts and sound-safe environments. As a child, Tim was fascinated with music's health benefits. Four decades of teaching, performing, conducting and researching music's role in quality of life helped Dr. Brimmer bring a collaborative team of interdisciplinary colleagues, students and industry leaders together, alongside leading physicians, nurses and caregivers to create solutions for healthy aging.
Dr. Brimmer's keynote will close the conference at 3 p.m. on Friday, August 9.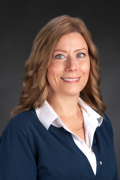 Mrs. Jennifer Hertel
Senior Program Assistant Contact: 812-461-5463
University Center East 2231
Email
---
View videos from previous conferences:
---

Details for
Pre-Conference with
Teepa Snow on
August 7, 2019
---
PLATINUM SPEAKER SPONSOR:

CORPORATE SPONSORS:
---
KEYNOTE SPONSOR:
---
THURSDAY BREAK SPONSOR:
Sheets, Charles & Charles - Elder Law Attorneys
Sponsorship and Exhibitor Opportunities
Support aging and wellness efforts while reaching hundreds of health professionals and students at the 12th annual MAIA!
As a sponsor or exhibitor, you will gain direct access to your target audience and network in a fun, interactive setting.
---
Recap of 2018 Conference
at Generation Above Me blog
by MAIA Committee member Karen Austin.
Learn more about 2018 MAIA.