Mid-America Institute on Aging and Wellness
Virtual MAIA: August 6, 13, 20 & 27, 2020 ~ 12-1 p.m. Central Time
All online ... join us for a full month of MAIA, 1 hour every Thursday in August!
Webinar attendance is FREE!*
*If you wish to receive Continuing Education Credit, the fee is $25 per webinar or all four sessions for $80.
Announcing Our 2020 Keynote Speakers:

AUGUST 6, 12 PM CDT
Elderhood: Redefining Aging, Reimagining Life
Louise Aronson, MD, MFA, is a leading geriatrician, writer, educator, professor of medicine at the University of California, San Francisco (UCSF) and the author of the New York Times bestseller, Elderhood: Redefining Aging, Transforming Medicine, and Reimagining Life. Her book was named a 2020 Pulitzer Prize Finalist in the General Nonfiction category. A graduate of Harvard Medical School, Dr. Aronson has received the Gold Professorship in Humanism in Medicine, the California Homecare Physician of the Year award and the American Geriatrics Society Clinician-Teacher of the Year award. Her work has been featured in several journals and publications and on TODAY, CBS This Morning, NPR's Fresh Air and Politico. Her presentation will explore how the way we talk about old age contributes to the challenges of growing old in America, and she will identify opportunities to use aging and gerontology to improve society and health for everyone.
Her keynote will open Virtual MAIA at 12 p.m. CDT on Thursday, August 6.

AUGUST 13, 12 PM CDT
Care and Support for Dementia
Malaz Boustani, MD, MPH, is a geriatrician, neuroscientist, implementation scientist, and author of Agile Implementation: A Model for Implementing Evidence-Based Healthcare Solutions into Real-World Practice to Achieve Sustainable Change. His work has been featured in Modern Healthcare, The Wall Street Journal, New York Times, and numerous other national publications. Join him during this webinar on how to care for and support people living with dementia, increase engagement, improve quality and safety, and drive innovation during this time of COVID-19. Together, we can unite around a shared vision of better healthcare for all, right now.
His keynote will be at 12 p.m. CDT on Thursday, August 13.        

AUGUST 20, 12 PM CDT
Supporting Family Members
with Substance Use Disorders
Donna Lilly, MS, LCSW, LCAC, Chemical Dependency Coordinator at Deaconess Cross Pointe, will lead a workshop on commonly abused substances, the toll on individuals and families and available resources. Substance use disorders affects one in 12 Americans over the age of 12, yet only 10% get help. At least one in four families are profoundly affected by a member who is abusing drugs or alcohol. Donna Lilly has over 25 years of experience in treating individuals and families with substance use disorders and related conditions.
Her keynote will be at 12 p.m. CDT on Thursday, August 20.
AUGUST 27, 12 PM CDT
Caring for the Aging Population with Diabetes
Scherrie Keating, RN, BSN, CDCES, CDP, CDC, NDPP, Lifestyle Coach and Ageless Grace Educator, founded Diabetes Kare Consulting, LLC, to help people prevent and manage diabetes when she learned of the pre-diabetes epidemic in the United States. A registered nurse for over 36 years, Scherrie uses her passion, personal cancer journey and expertise to inspire people to make small but significant changes towards living a healthier life. According to the American Diabetes Association, approximately 25% of people over the age of 65 have diabetes, and that number is expected to increase significantly in the coming decades. Care of these individuals is complicated by the normal aging process and long-term effects of glycemic control. Keating's program focuses on the integral role health professionals and caregivers play in helping older adults living with diabetes achieve individualized treatment goals, reduce risks of complications, emergency room visits and hospitalizations, and improve longevity and quality of life.
Her keynote will close Virtual MAIA at 12 p.m. CDT on Thursday, August 27.
---
Invite others to MAIA!
Download and forward our 2020 MAIA postcard.
#maiarocks
---
For more information: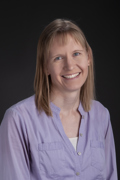 Mrs. Kelley Collazo
Senior Administrative Assistant Contact: 812-461-5217
Health Professions Center 2145
Email
---
View videos from previous conferences:
---
---
2020 SPONSORS:
Corporate
Keynote
Friend
---
Two Virtual Workshops for Health Professionals and Family Caregivers!
Dementia Care during COVID-19 with Teepa Snow: Tuesday, September 29 – completely online!

   
This project is supported by the University of Southern Indiana's Geriatrics Workforce Enhancement Program (GWEP) funded by the Health Resources and Services Administration (HRSA) of the U.S. Department of Health and Human Services (HHS). Proud partners are University of Southern Indiana, Deaconess Clinic, Generations and SWIRCA & More. Learn more ... 
---
---
Recap of previous conference
at Generation Above Me blog
by MAIA Committee member Karen Austin.
Learn more about MAIA.