Labyrinth
The brick-paved USI Labyrinth in front of the Liberal Arts building is modeled after New Harmony's Cathedral Labyrinth and symbolizes USI's stewardship of Historic New Harmony, an outreach program of USI and the Indiana State Museum and Historic Sites. Robert Ferré of St. Louis-based Labyrinth Enterprises designed the USI Labyrinth and consulted on New Harmony's. He said that while New Harmony's granite labyrinth is probably the most beautiful in North America, USI's 56-foot-wide labyrinth is the largest brick-paved labyrinth ever built in the Chartres design.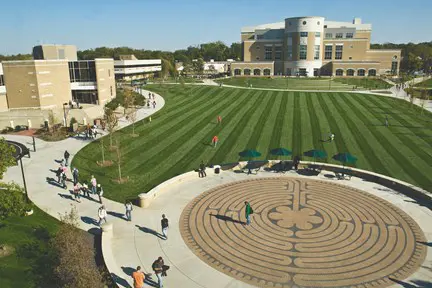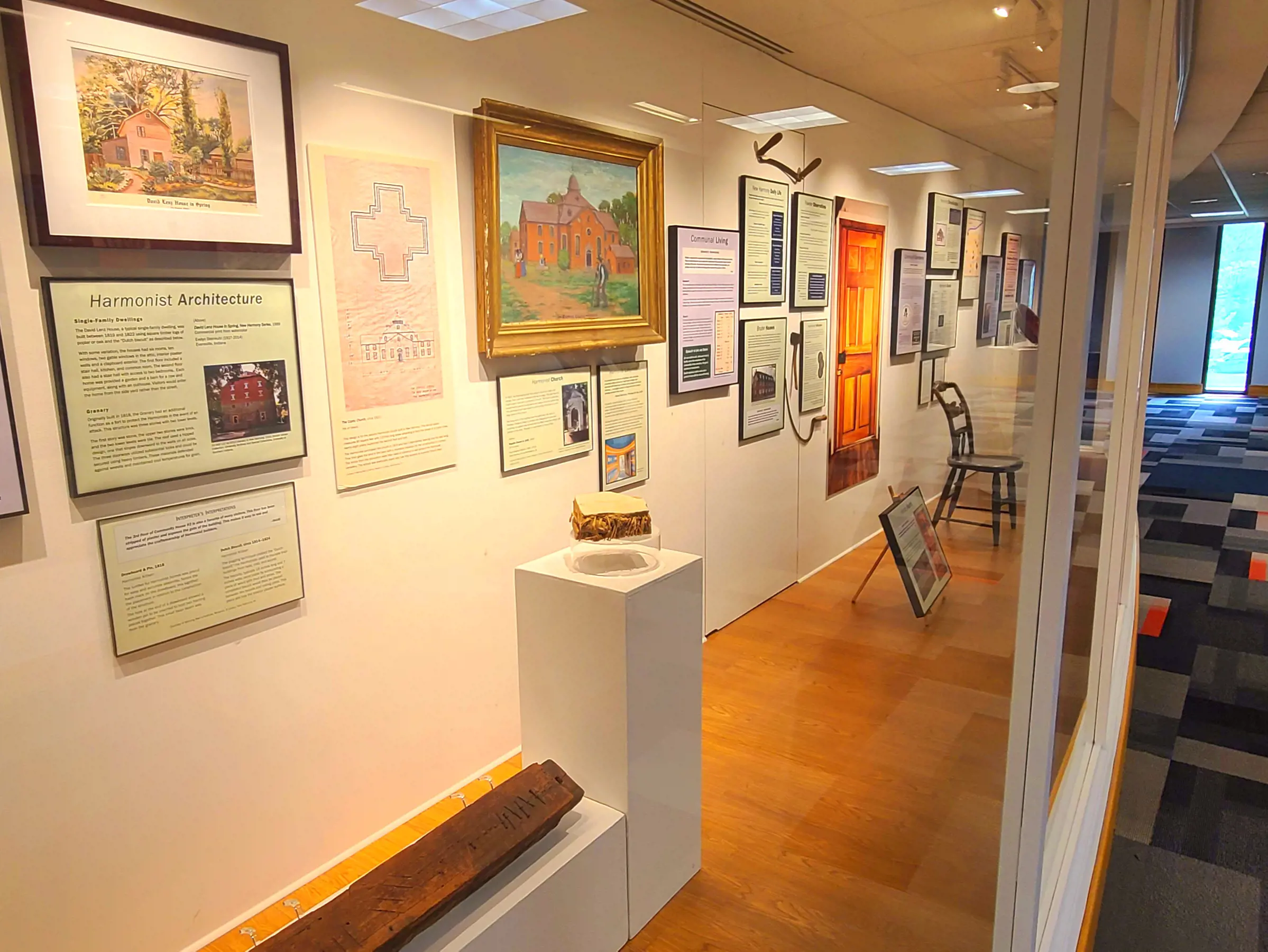 Devout & Disciplined: Harmonists in New Harmony, 1814-1824 Exhibition
Presented in the McCutchan Exhibition Space located in the Wright Administration Building on the campus, Devout & Disciplined: Harmonists in New Harmony, 1814-1824 showcases the story of New Harmony's earliest history. This exhibition presents an overview of the Harmony Society's history, building the town, their experience of communal living, how they sustained commerce, and ultimately their exodus to Economy, Pennsylvania.
Minka Learning Lab
The Minka Learning Lab is a 600 square foot smart home located on the USI outside of the Education Center. This tiny home serves as a showcase for living-in-place with integrated technology. Students, faculty, community members and healthcare professionals can participate in simulations, workshops, research, smart home tours and interdisciplinary class projects.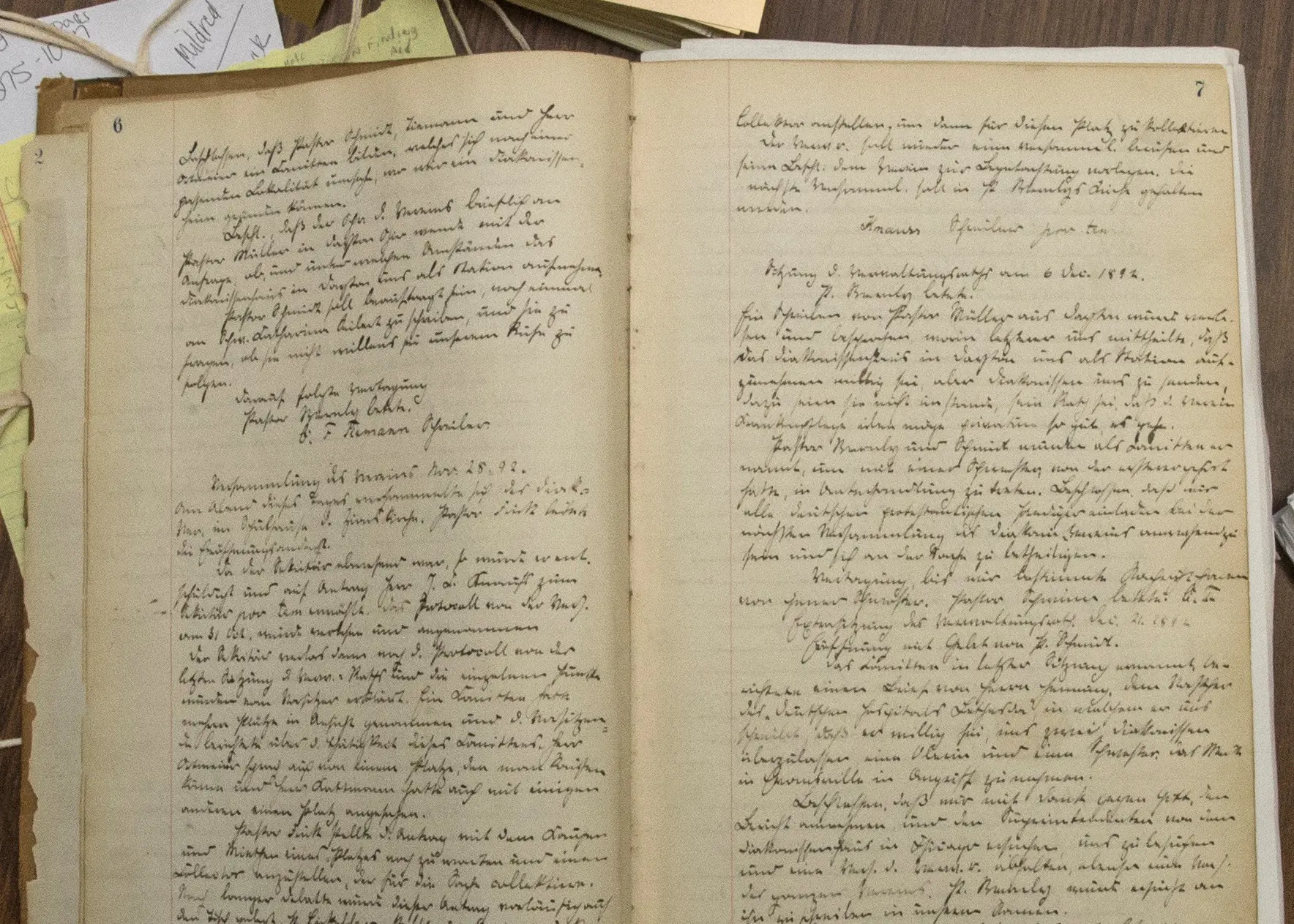 Center for Communal Studies
The Center for Communal Studies at USI promotes the study of contemporary and historic communal groups, intentional communities and utopias. The Center encourages and facilitates meetings, classes, scholarship, networking and public interest in communal groups past and present, here and abroad.
The Center's Collections hold primary and secondary materials on more than one hundred historic communes and several hundred collective, cooperative and co-housing communities founded since 1965. Noted communal scholars have donated their private collections and their extensive research notes and papers to the Center archives.