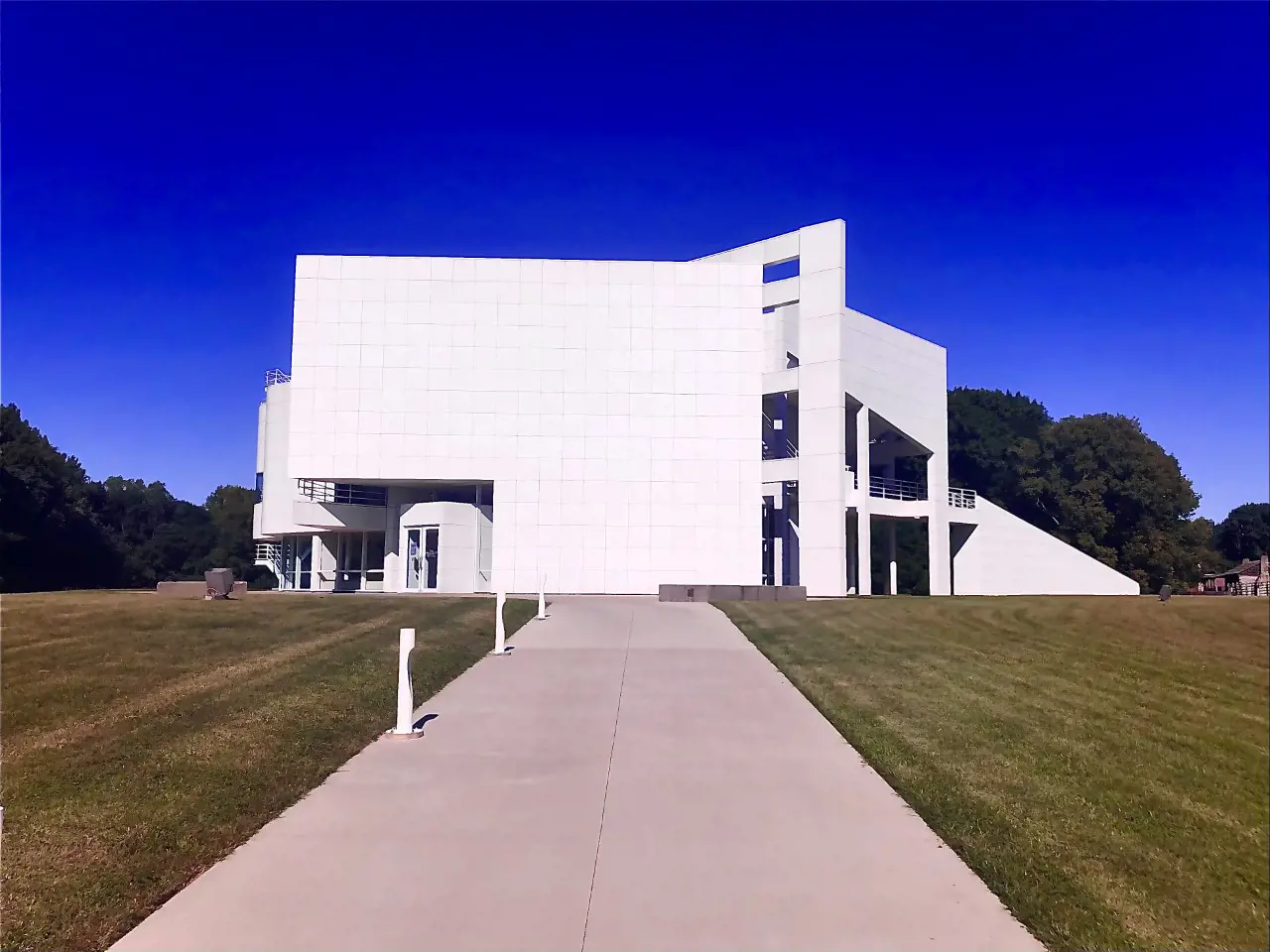 Atheneum: History and Culture of New Harmony
As the site of two attempts at utopia, New Harmony is bursting at the seams with history and culture. Join Claire Eagle, Historic New Harmony's Interim Assistant Director, as she gives an orientation on the history of this community.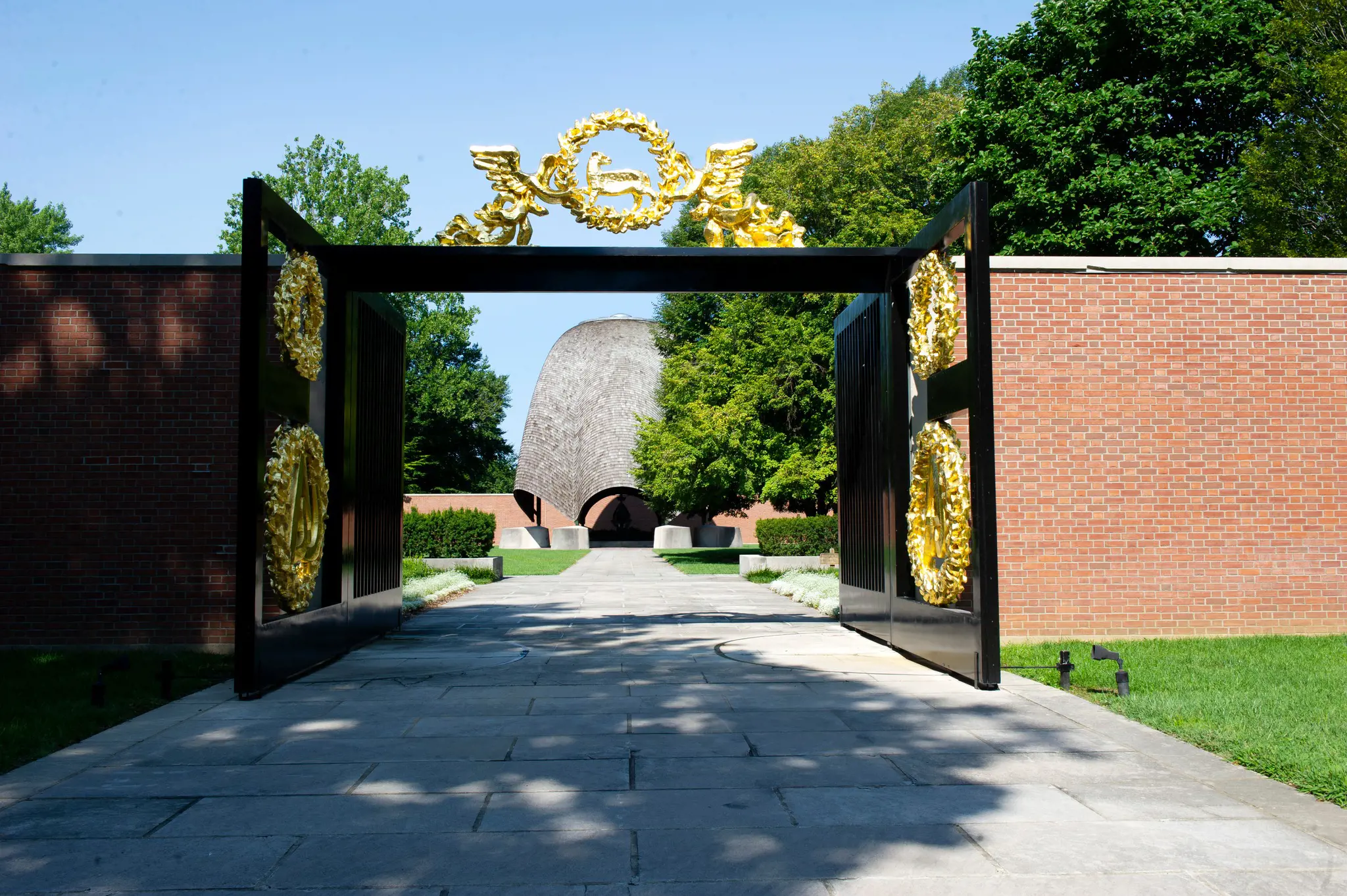 Roofless Church: Art, Architecture and Design
For centuries, renowned architects, designers, and artists of all types have been coming to New Harmony to research and create new work. Influenced by the town's legacy of world-building and "utopian" thinking, artists find New Harmony to be a welcoming place to inspire experimentation, while also honoring traditional art, craft, and design. Learn about the area's rich artistic history while discovering what resources and opportunities are available to USI students in New Harmony from Iris Williamson, New Harmony Gallery of Contemporary Art Gallery Manager.
Rapp-Owen Granary: Science in New Harmony
The Rapp-Owen Granary is an outstanding example of Harmonist architecture, originally built by the Harmonie Society in 1818 and used by William Maclure in 1827 and then by David Dale Owen in 1843 as a geological laboratory. Through the mid-nineteenth century, New Harmony was a place of national significance to the study of the natural world through art, education and scientific investigation. Hear from Dr. William Elliott, Professor and Chair of Geology, Physics and Environmental Science as shares the important scientific contributions that originated in New Harmony.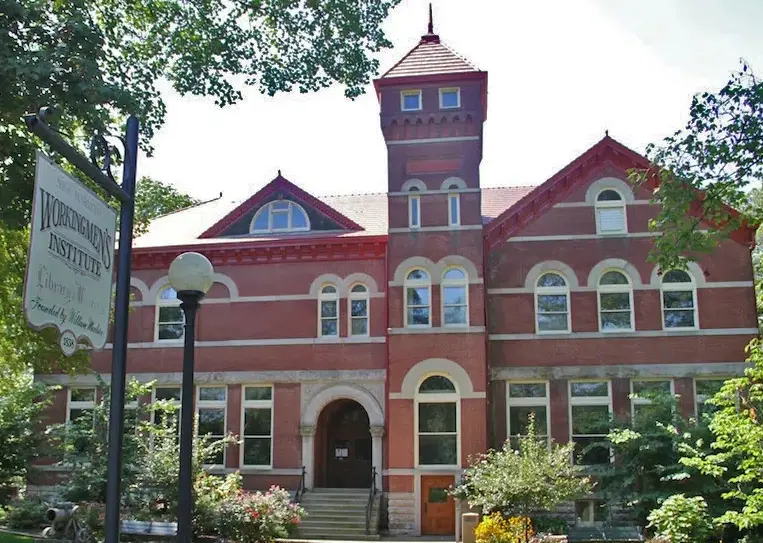 Working Men's Institute: A Cabinet of Curiosities
Established by philanthropist William Maclure in 1838, the Working Men's Institute (WMI) set as its mission the dissemination of useful knowledge to those who work with their hands.  Now the longest continuously open public library in the state, the WMI is both a public library and museum and an archive. View the second-floor museum (part cabinet of curiosities and part art museum) while visiting with the volunteers who help manage the collection.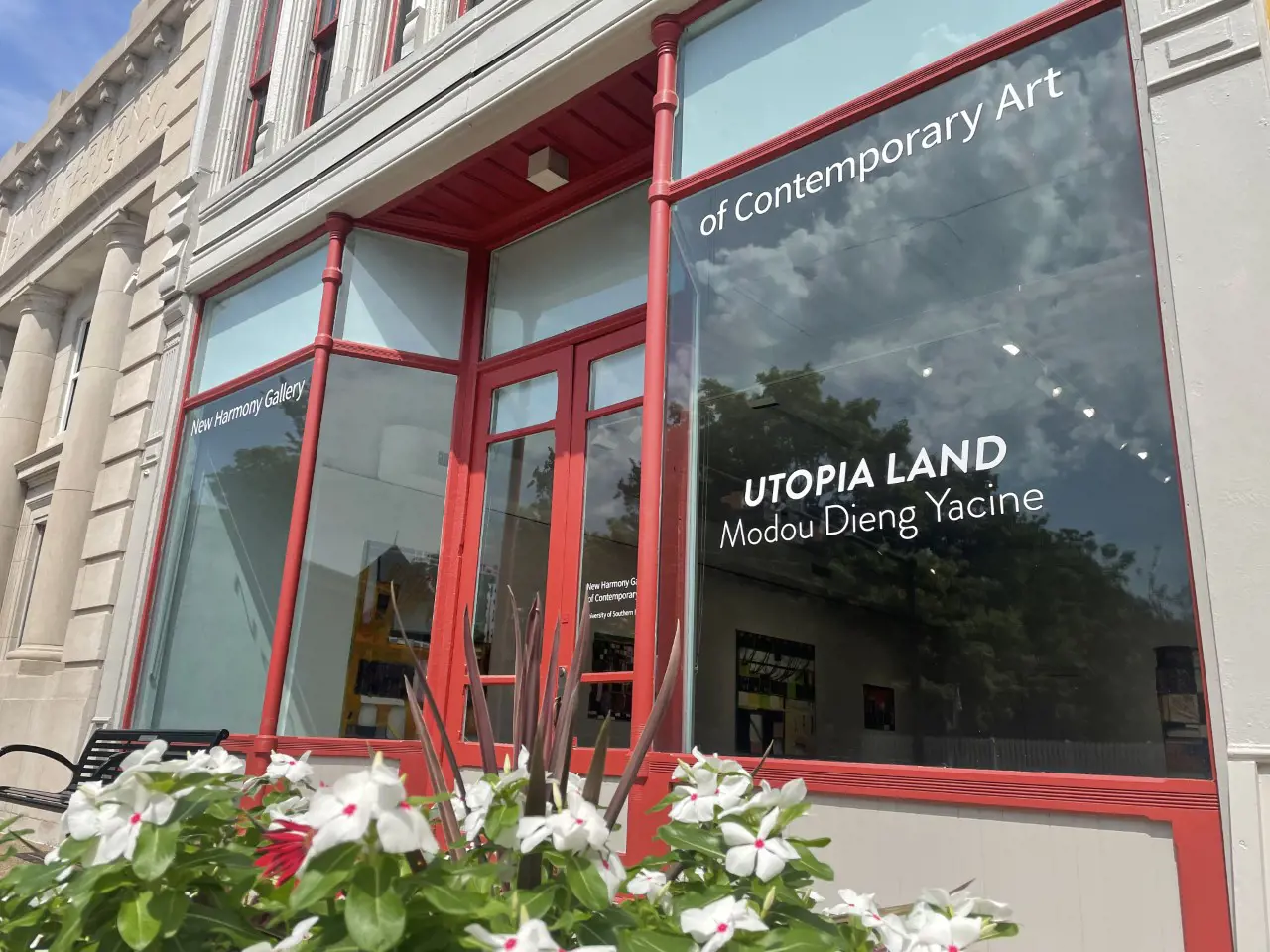 New Harmony Gallery of Contemporary Art: Revelations
View the current exhibition, visit the Gallery Shop and speak with gallery staff and supporters about student engagement opportunities. Revelations features installation, sculpture, textile, and video works by Chicago-based artist Cass Davis. Incorporating familiar rural materials such as corn and hay and spaces like the tent revival, roadside billboard, and town parade, Davis investigates American mythologies, spiritual euphoria, and queer realities—as well as their own small-town, Midwestern roots.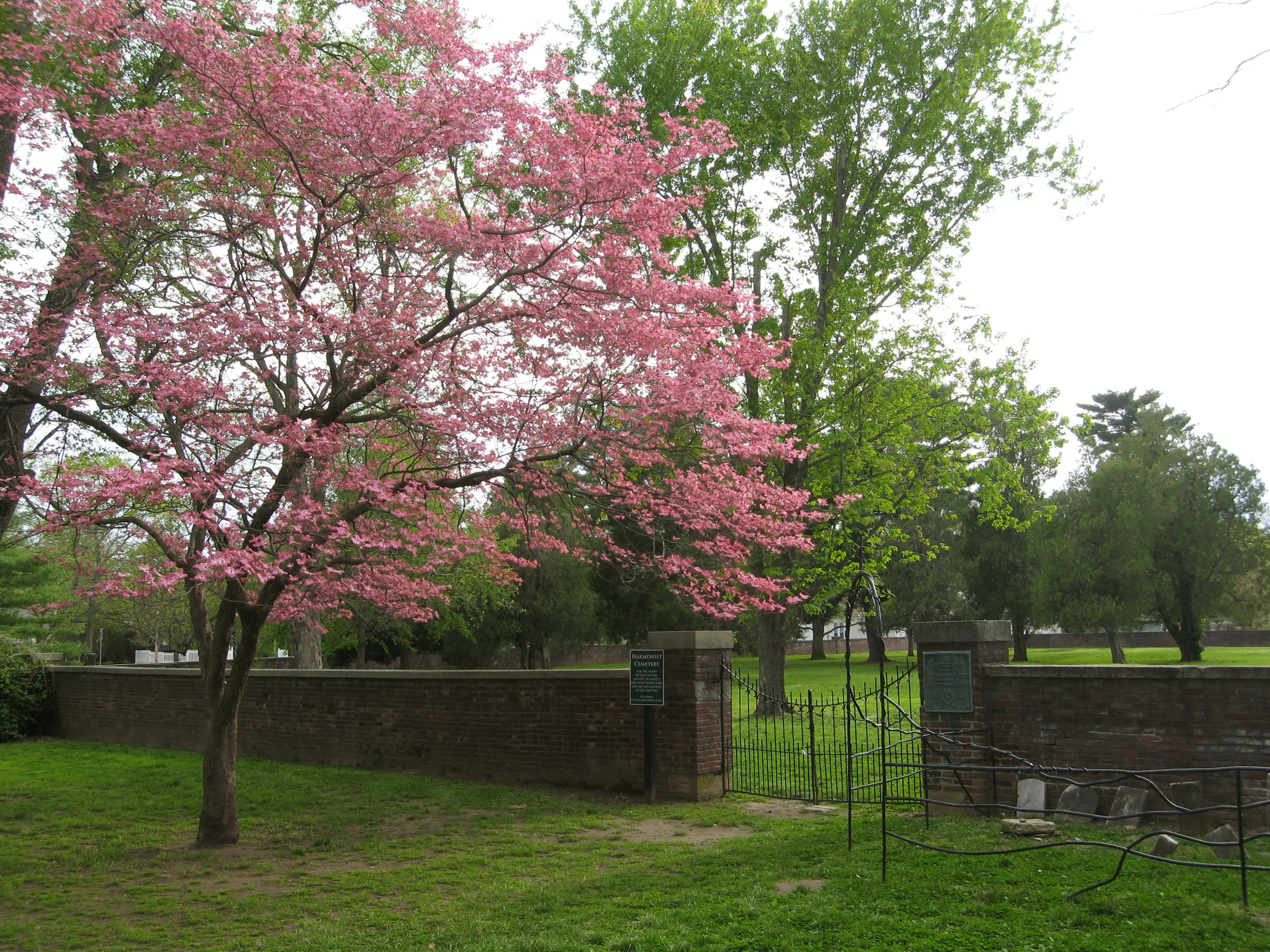 Harmonist Cemetery: Archeology in New Harmony
Dr. Mike Strezewski has led several archeological projects in and around New Harmony, including at the Harmonist Cemetery. Visit to learn more about what he has learned through both excavations and the use of non ground penetrating technology.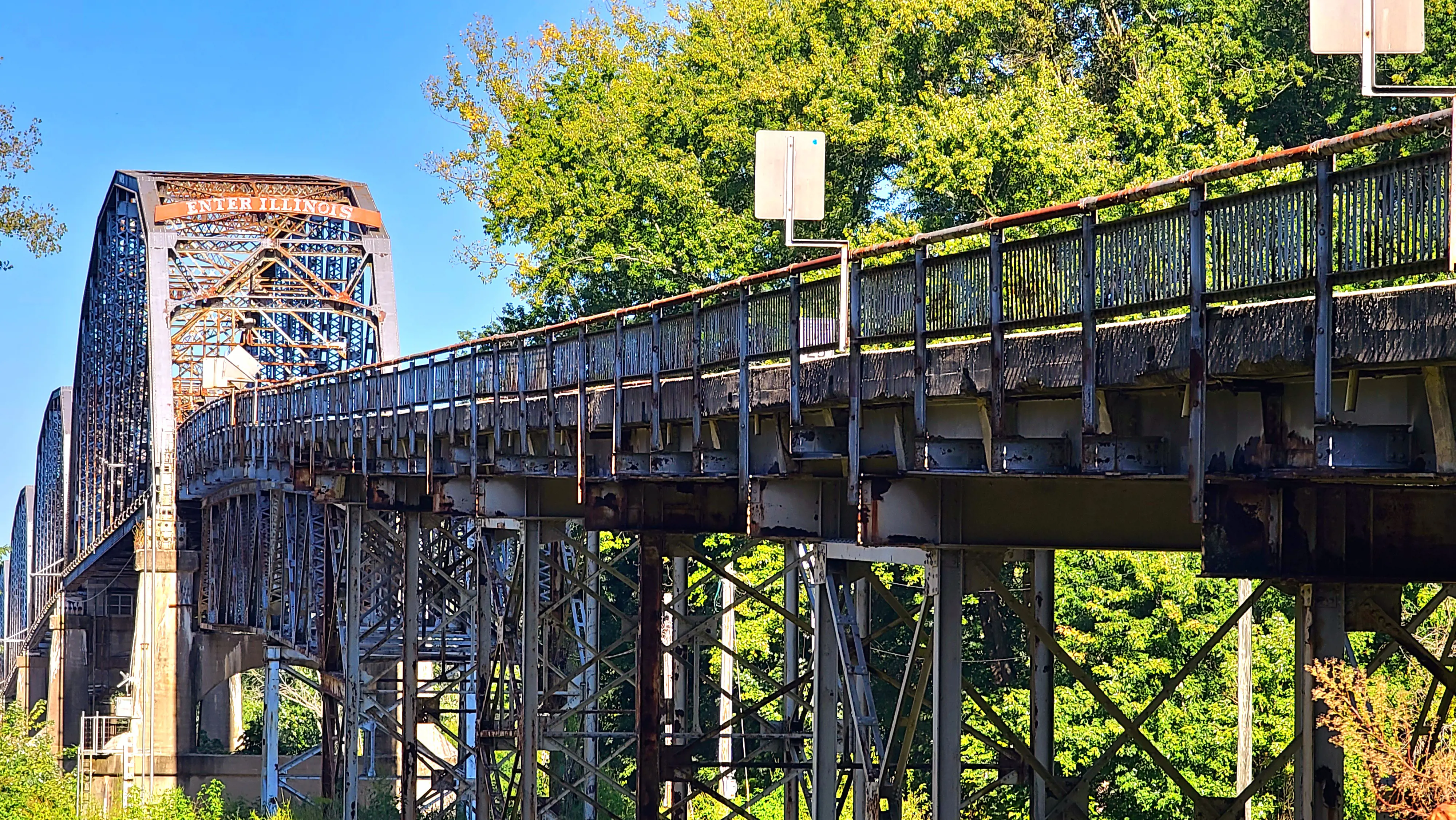 Harmony Way Bridge: A Study of the Harmony Way Bridge
Last fall, two USI seniors saw an opportunity in the closed Harmony Way Bridge. Guided by professors Dr. Kerry Hall and Dr. Adam Tennant, Jared Scales and Cole Butler completed a structural health monitoring study on the bridge as their senior project. Speak with the Dr. Hall and Dr. Tennant as they share how the project came about and how this important real-world experience benefited both the students and the Bridge Authority.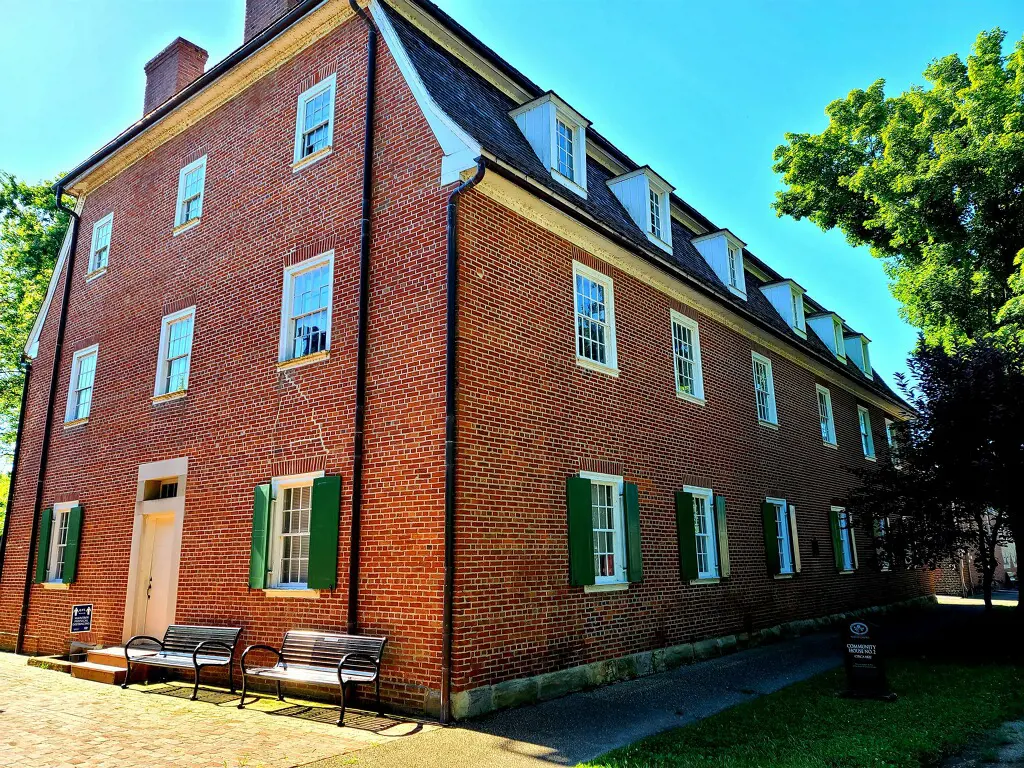 Community House No. 2: Further History of New Harmony
Community House no.2 has always been at the center of New Harmony's rich history. From serving as a communal living space for single Harmony Society members to being known as the center of education and science during the Owen/Maclure period to becoming the site of a hardware store, tearoom and print shop. Visit this space to learn more about New Harmony's history from Dr. Silvia Rode, author of George Rapp Thoughts on the Destiny of Man: A Critical Study, and others.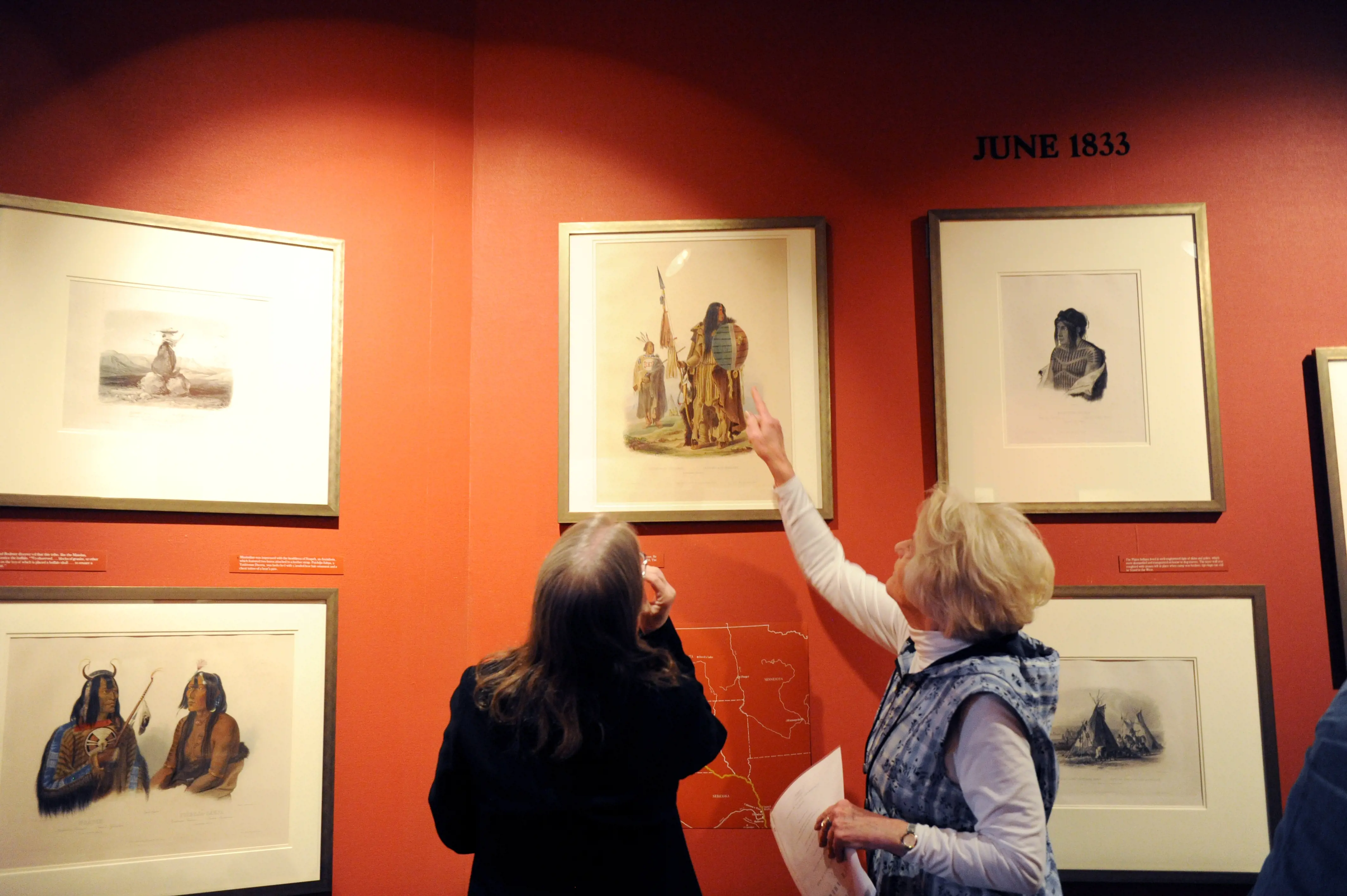 Lichtenberger Building: Maximilian-Bodmer Print Exhibition



In 1832, Alexander Philip Maximilian, Prince of Weid, began an expedition to explore natural history and the indigenous population of North America. Accompanying Maximilian was Karl Bodmer, a Swiss artist. Bodmer documented the trip with sketches and paintings and assisted with the scientific collecting. Maximilian's two volume account of the expedition, Travels in the Interior of North America, was published from 1838 to 1841. Accompanying the book were 81 aquatints from watercolors by Bodmer. Today, there are fewer than twenty known complete editions of Bodmer's work in the United States. View the 81 prints at the Lichtenberger Building at 520 Main St.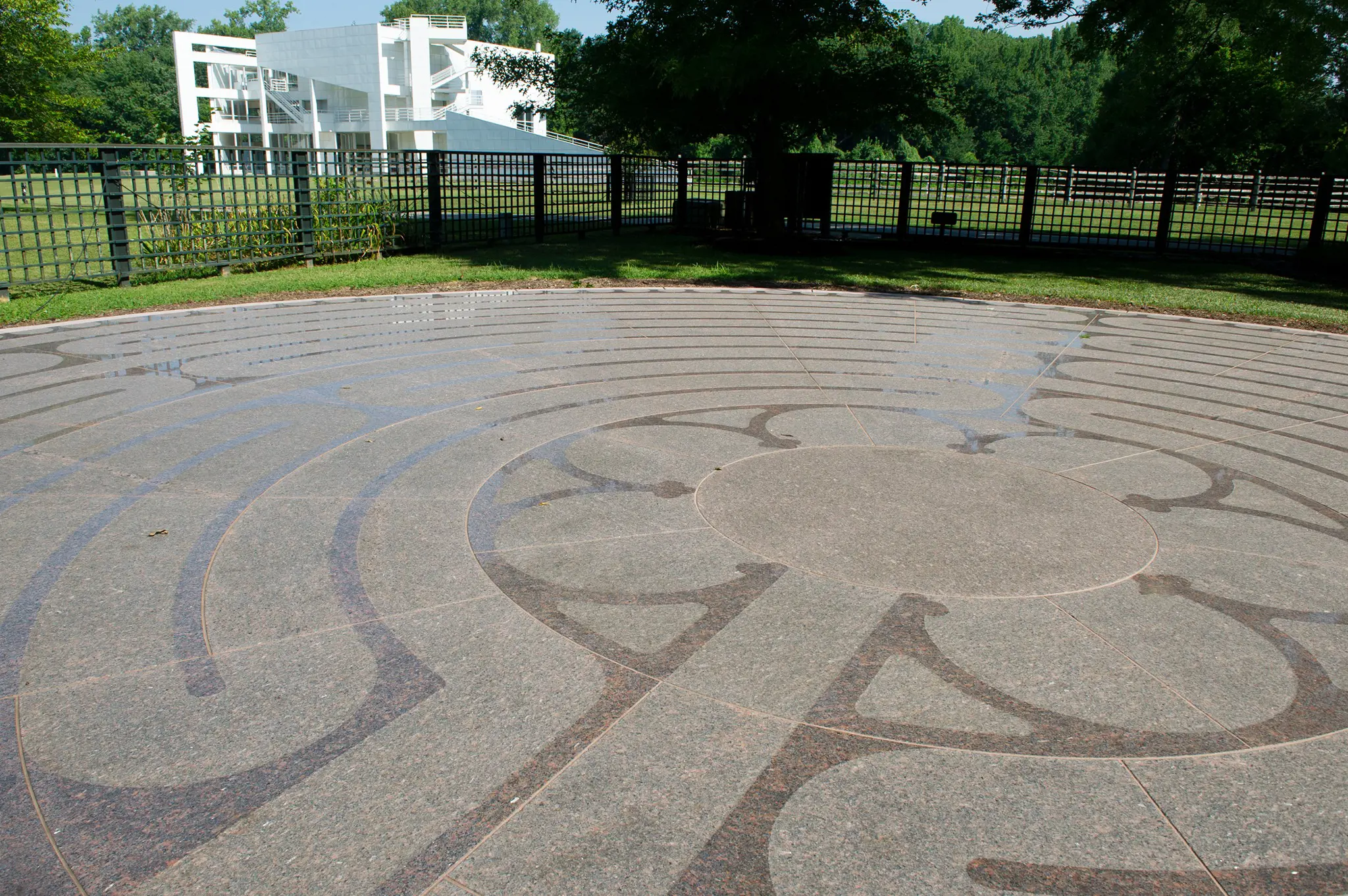 Cathedral Labyrinth: Walk the Labyrinth



Built and maintained by the Robert Lee Blaffer Foundation, this outdoor site offers an opportunity to walk and meditate on an ancient single path labyrinth. The pattern of this labyrinth duplicates the original at Chartres Cathedral, built in the 12th century near Paris, France. Medieval Gothic Cathedrals across Europe often had labyrinths built into their floors with geometric patterns related to the unity of each cathedral's design. The rose in the middle of the New Harmony cathedral labyrinth identifies its Chartres origin. Enjoy a peaceful walk through the labyrinth and have a chance to speak with Kent Schuette, the landscape architect who developed the space.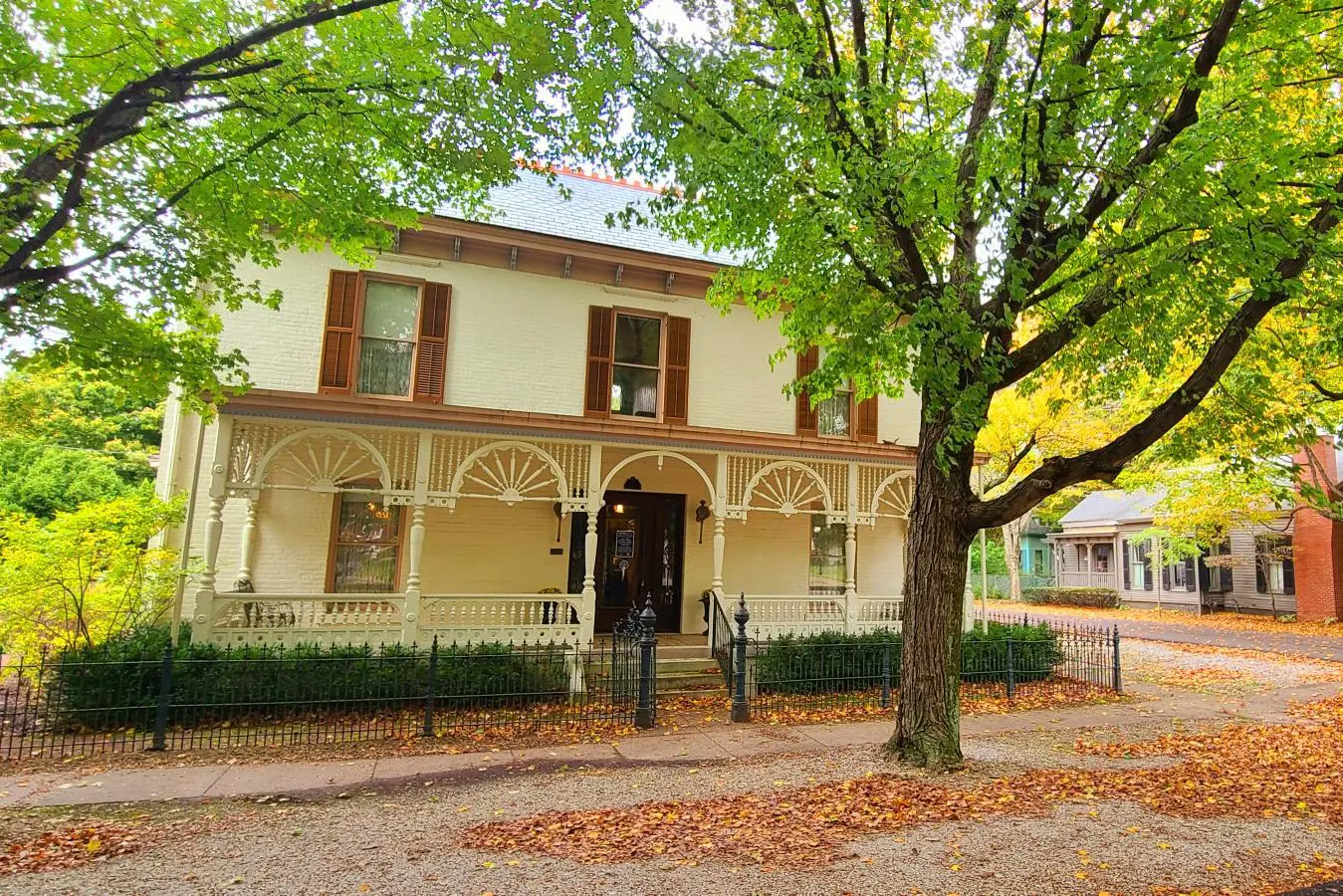 Schnee Ribeyre Elliott House: Utilizing New Harmony as a Living Laboratory
Historic New Harmony is dedicated to providing experiential learning opportunities for students, faculty and staff, which honors the principles of the town's founders by inspiring innovation and progressive thought. We view New Harmony as a living laboratory for ideas - a place where students and teachers, tourists and scholars, leaders and seekers, can come together to experience, explore and create. Speak with Dr. Kevin Valadares, Professor and Chair of Health Administration, as he shares how a New Harmony Outreach and Engagement Grant allowed him to use this community as a site for a grassroots advance care planning strategies program.