Note: This software is available to STUDENTS and EMPLOYEES.  It is NOT available to Alumni or Retirees.
This software is for your personal devices. If you have University owned equipment, please let the Desktop Support team install your software. 
How to get Microsoft 365 on your Laptop/Computer: 
1) Log into MyUSI.
2) Click the Office 365 icon. 
3) Click the "Install Office" button in the top right. Then, click "Office 365 apps."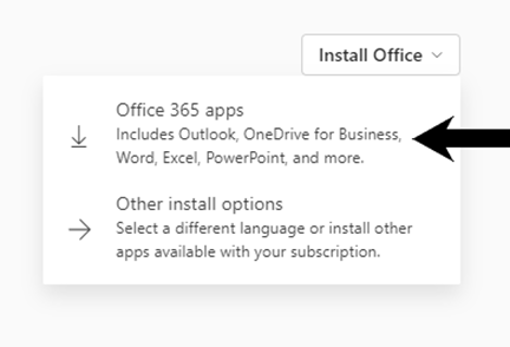 4) Open the "OfficeSetup.exe" file when it has downloaded. 
5) Answer "Yes" to the "Do you want to allow this app to make changes to your device?" question. Then the installation will begin.