For October Cybersecurity Awareness Month, we are encouraging employees to complete optional training on KnowBe4. This can be accessed from the KnowBe4 icon on myUSI. For student employees, you need to access this with your student account, not your _se account (if you have one).
How to Access Optional Training on KnowBe4
1. Click on the KnowBe4 icon on myUSI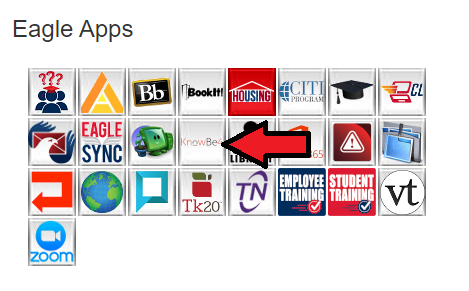 2. Click "Training" at the top of the page

3. Click "Browse Library"

Optional training content will then appear. You can filter by Video Module, Training Module, Game, and Mobile-First Module. 
To participate in this prize draw, you must meet the following eligibility criteria: individuals must be at least 18 years old and a current employee (including student employees) of USI. Participants will receive one entry for each optional training module they complete on KnowBe4. Each participant is limited to winning a maximum of one (1) prize. The prize draw will be open to entries received from October 1 to October 31, 2023.
The prizes for this draw will consist of five (5) recipients, who will each receive one (1) Anker PowerCore III Sense 20K USB power bank. Prize recipients will be selected by a random drawing.
Once the recipients are determined, they will be notified by email on or around November 2, 2023. At which time, the USI Information Technology (IT) department will attempt to contact each recipient. The IT department will not be held responsible for incomplete or inaccurate contact information. Each recipient will be responsible for collecting their prize from the designated location.
Indiana State Laws will govern the prize draw and its accompanying terms and conditions. Your participation implies your understanding and acceptance of these terms and conditions.
For each optional training module you complete between October 1 and October 31, 2023, you will receive an entry in our drawing. This means that the more training modules you complete, the more entries you will receive. Each person is limited to winning no more than one prize. You must be a current employee (including student employees) to enter. Winners will be notified by email to their USI email accounts.