Nov 11, 2021
Fall 2021 Guests to the Reading Series
The Southern Indiana Reading Series has another fantastic virtual event coming up. On November 11th, at 6PM CST we will be hosting two critically acclaimed authors: poet, Phillip B. Williams and novelist, Jessamine Chan. Each will read from their new books, after which there will be a Q&A session.  
The poems in Williams' second collection, Mutiny, "rebuke classical mythos and western canonical figures, and embrace Afro-Diasporan folk and spiritual imagery... Phillip B. Williams conjures the hell of being erased, exploited, and ill-imagined and then, through a force and generosity of vision, propels himself into life, selfhood, and a path forward."
Of The School for Good Mothers, Leni Zumas, writes: "This taut, explosive novel is all the more terrifying because it edges so close to reality. With the story of one woman struggling to get her daughter back, Jessamine Chan spotlights the punishing scrutiny and judgment aimed at mothers everywhere—especially those who aren't wealthy or white. Frida's predicament embodies the fraught question so many women are taught to ask: Am I good enough?"
---
Jessamine Chan
---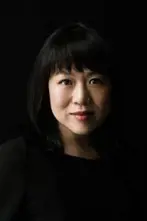 Jessamine Chan's short stories have appeared in Tin House and Epoch. A former reviews editor at Publishers Weekly, she holds an MFA from Columbia University's School of the Arts and a BA from Brown University. Her work has received support from the Elizabeth George Foundation, the Bread Loaf Writers' Conference, the Wurlitzer Foundation, the Jentel Foundation, the Kimmel Harding Nelson Center, the Anderson Center, the Virginia Center for the Creative Arts, and the Ragdale Foundation. She lives in Philadelphia with her husband and daughter.
---
Phillip B. Williams
---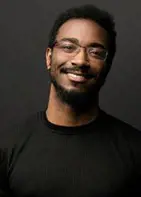 Phillip B. Williams was born in Chicago, Illinois and earned his MFA from Washington University, where he was  a Chancellor's Graduate fellow. He is the author of the poetry collection Thief in the Interior (2016), winner of the Kate Tufts Discovery Award and a Lambda Literary Award, as well as the chapbooks Burn (2013) and Bruised Gospels (2011).
A Cave Canem graduate, Williams is the recipient of a Whiting Award and a Ruth Lilly Fellowship. He is coeditor of the online journal Vinyl and teaches at Bennington College.