Help us congratulate our students, faculty, and alumni for their dedication and hard work! If you have an achievement you'd like to share, please click on the "Submit Your Story" button below. 
The University of Southern Indiana Theatre and its performing arts have been recognized with group and individual awards at the regional and national levels by the Kennedy Center American College Theater Festival (KCACTF).
Each year, this program involves over 20,000 students from colleges nationwide through eight regional festivals and a national festival in Washington, D.C. Approximately 40 USI students, professors and staff members traveled to the Region III KCACTF in January, held this year in Madison, Wisconsin, which included a staging of the USI Theatre production of The Revolutionists (written by Lauren Gunderson).
Pictured: Kaitlyn Kearschner (left) as Marie Antoinette and Jesmelia Williams as Marianne Angelle in The Revolutionists
Jada Hampton '20, was chosen as this year's ASPIRE Leadership Intensive fellow for Region III. KCACTF describes the program as one that "aspires to launch a new generation of artistic and administrative leaders for the American Theatre. The focus is on engaging and inspiring people of color, women and members of other groups consistently underrepresented in the field."
USI's performance of The Revolutionists received the Kennedy Center Citizen Artist Award, which "recognizes programs in higher education using theatrical production to promote long-term societal impact through an artistic, empathetic exploration of our complex cultural and physical world, and advocates for justice on campus and throughout the world." Additionally, the National Committee of KCACTF recognized Jesmelia Williams '20 with the Distinguished Performance by an Actor award for her performance as Marianne Angelle in The Revolutionists.
The Committee also named Spring 2020 graduate Kaitlyn Kearschner's performance as Marie Antoinette in The Revolutionists as one of the four Outstanding Performances of the 2020 Festival Season. This recognition came with an invitation to the National Festival to participate in master class workshops alongside the festival's other national finalists. Originally planned for April 2020, the National Festival was cancelled in light of the coronavirus pandemic.
English department alumna Robin Wright has published a book of poetry entitled Ready or Not with Finishing Line Press.
From the publisher: "Ready or Not explores life's unexpected events through poems about relationships, love, loss, and death. It includes, "Like This," a finalist in Poetry Matters Spring Robinson/Mahogany Red Literary Prize.
Robin Wright lives in Southern Indiana. Her work has appeared in Panoply, Black Bough Poetry, Spank the Carp, Rue Scribe, Terror House Magazine, Rune Bear, Another Way Round, Ariel Chart, Bindweed Magazine, Muddy River Poetry Review, and others. Two of her poems were published in the University of Southern Indiana's 50th anniversary anthology, Time Present, Time Past. She had a poem nominated for a Pushcart Prize by Panoply."
Professor emeritus of art, John McNaughton, was featured on the popular travel blog Atlas Obscura for his 2015 sculpture "Twisted House" located at the Indianapolis Art Center. From the article:
"This topsy-turvy house looks like it's being supported by its own roof. The sculpture, called 'Twisted House,' was created by John McNaughton, an artist whose work has been featured in Smithsonian collections and the White House. For over 35 years, McNaughton taught woodworking at the University of Southern Indiana. He created this piece in 2015, and it showcases his crafty woodworking skills. The house is crafted from cedar wood while the five windows contain glass. Even the flowers on the windowsill are made out of wood."
Poet Chelsea Wagenaar has received this year's Poetry Award from the Society of Midland Authors for her 2019 book, The Spinning Place (published by our own Southern Indiana Review Press). The Society of Midland Authors annual event features a juried competition open to authors who live in, were born in, or have strong ties to Illinois, Indiana, Iowa, Kansas, Michigan, Minnesota, Missouri, Nebraska, North Dakota, Ohio, South Dakota or Wisconsin.
A total of 306 books were entered in this year's contest in these six categories: Adult Fiction, Adult Nonfiction, Children's Fiction, Children's Nonfiction, Biography and Memoir, and Poetry. 
About Wagenaar's book, Judge George Bilgere wrote: "I'd be hard-pressed to think of a book that explores the relationship of a mother and her child more intelligently, more capaciously, or more beautifully. I love Wagenaar's wide-ranging curiosity and verbal inventiveness."
AL Holen, associate professor of ceramics, was commissioned to recreate a new vessel for the eternal light for the House of Prayer Lutheran Church in Richfield, Minnesota. The final piece was installed in March 2020.
Two USI alumni and art workshop supervisor, Dave Huebner, were the focus of a feature story in illume's Spring 2020 issue.
Laura Walker '05 M'17, the head of Ocala, Florida's cultural arts and sciences division, set out to commission a large-scale public art piece to complement the city's World War II-era Marion Theatre. Walker reached out to her former sculpture instructor, David Huebner. Huebner tapped another former student, Ben Sutter '09, to assist. 
(Left to right: Ben Sutter '09, Laura Walker '05 M'17, Frank Canova IV, Pamela Zeljak and Dave Huebner)
The 2020 Indiana Collegiate Press Association (ICPA) Awards were announced in late April and USI took home multiple awards:
Student-run literary magazine, FishHook, received Second Place for Best Hand-Drawn Illustration to "Portrait of a Gene" by Donald MacLean-Kennedy and Second Place for Best Overall Design to Editor-in-Chief, Samuel Herdegen, and the FishHook staff
The Shield took home over 40 awards including First Place in Division 2, Newspaper of the Year.
Assistant Professor of English, Rosalie Moffett, has published her poem Petty Theft with the New England Review (NER) (Vol. 40, No. 4) 📚 Preview a bit of this poem below and find the rest on the NER website.
Petty Theft
Forsythia will forever remind me
of my mother stealing
branches of it outside the Doubletree Inn
in Murfreesboro, Tennessee,
for her mother's funeral. Stupid strip-mall
side of town we'd gone to for Starbucks,
caffeine fortification and an Office Max
to print the programs. That's one facet
of the end: your family scrounging the city-side
for something pretty as tribute under the eyes
of Ruby Tuesday patrons. Here I am,
still young, young-ish, no kids, perched
in the bland middle swath of my life, wondering what
I'll pilfer for my own mother's ceremony...
You can also read an interview with Rosalie about her work by NER's Quinn Lewis.
USI students were honored with five national awards for their radio work through the Broadcast Education Association Festival of Media Arts competition.
Four of the awards were for work with 95.7 The Spin and one for work completed in RTV 358, Advanced Digital Audio Production. The students were advised by John Morris, instructor in radio and television.
The awards will be presented at the BEA National Convention in April. 
Student Audio Competition
Air Personality Category
2nd Place: Colin McDuffee, "The Colin McDuffee Show"
Award of Excellence: Aaron Chatman, "Rock Rewind with Aaron Chatman"
Award of Excellence: Dell Cripe and Josh Meredith, "Josh and Dell in the Morning"
Comedy or Drama Category
 Award of Excellence: Will Huck, Grant Perry and Haley Isom, "Operation Zeit" 
PSA, Promo or Commercial Category
2nd Place: Will Huck, "USI vs UE Exhibition"
Listen to 95.7 The Spin live or follow @957thespin on social media.
Craig Fehrman '07, USI English alum, has published his book Author in Chief: The Untold Story of Our Presidents and the Books They Wrote to critical acclaim. Fehrman has done interviews with NPR and the New York Times and his book has been positively reviewed by the National Book Review and the Wall Street Journal, among others.
From Simon & Schuster: "Based on a decade of research and reporting, Author in Chief tells the story of America's presidents as authors—and offers a delightful new window into the public and private lives of our highest leaders.
In Craig Fehrman's groundbreaking work of history, Author in Chief, the story of America's presidents and their books opens a rich new window into presidential biography. From volumes lost to history—Calvin Coolidge's Autobiography, which was one of the most widely discussed titles of 1929—to ones we know and love—Barack Obama's Dreams from My Father, which was very nearly never published—Fehrman unearths countless insights about the presidents through their literary works.​"
Read more about Fehrman and his other works on his website, www.craigfehrman.com.
USI Communications alumnus, Kurt Gutgsell '90, was chosen as a recipient of the IHSAA Distinguished Media Service Award. Since 1984‐85, IHSAA has presented the Distinguished Media Service Award to news media professionals who have made a positive contribution and demonstrated dedicated service to the high school sports program in our state.
Gutgsell is in his 30th year as sports director at WBDC Radio, a Dubois County Broadcasting Company station, and has also served as sports director, anchor and play-by-play broadcaster for WJTS TV 18 since 1993.
USI Performing Arts alumna, Emily Kirk, received the Winter 2019 Alternative Film Festival First-Time Filmmaker Award for Happenstance.
Happenstance is an international award-winning short film that was written, directed, produced and starring Emily Kirk. ​In the story, Christina and Keith are childhood friends who see each other at a mutual friend's birthday party. A song comes on that they danced to when they were twelve and through the dance, they begin seeing each other in an exciting and new way.
Watch the trailer for the film on Vimeo.
Dr. Wendy Turner, Associate Professor of Social Work, had three of her social justice artworks featured in the magazine The New Social Worker in January 2020. The piece to the right, titled "The 79 Cent Epiphany,"  Read more about her works on The New Social Worker website...
The College of Liberal Arts hosted their annual Spring Meeting in January 2020, continuing our new tradition of presenting awards of recognition to our incredible faculty and staff.
We are proud to announce the following:
Dr. Tamara Hunt, Professor of History, received the Outstanding Service to the College of Liberal Arts Award
Ms. Christy Baker, Associate Professor of Social Work, received the Distinguished Faculty Award
Dr. Stephanie Young, Associate Professor of Communication Studies, received the Outstanding Teaching Award
Mr. Rob Millard-Mendez, Professor of Art, received the Outstanding Research and Creativity Award
We also recognized Cathy Coomes for her 15 years of service to the College of Liberal Arts.
Professor emeritus of English, Matthew Graham, was named the 2020 Indiana Poet Laureate by the Indiana Arts Commission in December 2019.
During his 35 years in southern Indiana, Matthew Graham has been a respected and recognized writer, teacher, and advocate for poetry and the arts. Having recently retired from USI, he has taught all levels of creative writing, contemporary literature, and worked with multicultural and international students in freshman composition. Among other community service Graham has worked with diverse writing groups such as high school students and community writing groups. 
Matthew Graham is the author of four books of poetry, most recently The Geography of Home (Galileo Press, 2018). His work has earned numerous national, regional and local honors and awards, including a Pushcart Prize, an Academy of American Poets Award, two grants from the Indiana Arts Commission, and the Artist of the Year Award from the Arts Council of Southwestern Indiana. 
While at USI, Matthew co-founded and co-directed (with Thomas Wilhelmus) The Ropewalk Writers' Retreat, a summer program that brought national and international writers to New Harmony, Indiana for 22 years, and the Ropewalk Visiting Writers Series, which brought prominent fiction and non-fiction writers and poets to the USI campus for free public readings. The list of participating writers includes the present U.S. Poet Laureate, Joy Harjo. 
Graham will begin his two-year term as Indiana Poet Laureate, January 1, 2020 and will continue serving through December 31, 2021. He succeeds 2019 Poet Laureate Adrian Matejka.
The responsibilities of a poet laureate include making public appearances at poetry readings or literary events and promoting poetry.
Indianapolis Mayor Joe Hogsett promoted USI Public Relations alum, Ken Clark '06, to City-County Controller. He most recently served as chief information officer (CIO).
As CIO, Clark has managed a complex portfolio of IT infrastructure, applications, processes and projects that support the strategic and tactical needs of more than forty-five City and County agencies and departments. Clark joined the Information Services Agency (ISA) as the chief financial officer in 2013. After leading the agency through a redesign of both its expense and revenue models, he was promoted to chief operating officer, taking over responsibility for IT operations. He oversaw major projects including the decommissioning of the City/County mainframe and the kickoff of a complete network infrastructure replacement including routers, switches, circuits, and cabling at over 150 City/County locations. Read more...
Clark received an MPA from Indiana University, focusing in Local Government Management and Public Financial Administration.
Nervous System, a collection of poetry by assistant professor of English, Rosalie Moffett, was featured in The New York Times "New and Noteworthy" in December 2019.

Performing Arts students and faculty met award-winning Hollywood actress and star of "True Blood" and "Queen Sugar," Rutina Wesley.
Wesley spent time in the classroom and at a special dinner, connecting with students and sharing experiences from her career as an actress. That evening, Wesley took to the stage for a Q & A with associate professor, Eric Altheide, as a part of our Community of Scholars event.
Associate professor of Art, AL Holen, has been invited to participate in the Arrowmont School of Arts and Crafts annual event, Pentaculum. 
From the Arrowmont website: Pentaculum is an event designed to provide artists with unfettered time and space to work alongside peers, friends and colleagues. The Event grew from Jason Burnett's Ceramic Surface Forum, an invitational retreat that brought together 15-20 ceramic artists to the Arrowmont clay studio during the first week in January in 2012.  From there, the event has grown into four additional visual art medias – fibers/textiles, metals, 2-D arts and wood/sculpture – as well as a retreat experience for writers.  The opportunity provides an intimate atmosphere for meaningful dialogue and social activities and offers space for individual artistic growth alongside the opportunity to strengthen and build meaningful relationships within the art and craft field.
From The Great Lakes Valley Conference (GLVC) website:
The GLVC Sports Network Extra Credit program produced its first-ever broadcast in a foreign language in November 2019. The GLVC Men's and Women's Soccer Championship Tournament finals were streamed entirely in Spanish.

USI senior Betzaira Suarez Ramos, a double major in radio/television and Spanish studies who has participated in the GLVCSN Extra Credit initiative, oversaw the Spanish production. "During her time on campus, she has served as a production assistant for Evansville's local television station, 44NEWS, and assisted USI Athletics with its GLVCSN productions."
At its regular meeting in November 2019, the University of Southern Indiana Board of Trustees approved a Master of Arts in Criminal Justice (MACJ) degree program to be offered through the College of Liberal Arts beginning in 2020. The proposed degree program moves next to the Indiana Commission for Higher Education for approval. Read more...

In November 2019, USI radio station, 95.7 The Spin, attended the College Broadcasters, Inc. (CBI) National Student Production Convention in St. Louis, MO. Nine radio and television students attended. USI student Aaron Chatman accepted the award for First Place in Imaging at the National Student Production Awards ceremony. John Morris, instructor in Radio and Television and president of the organization, presented the award. 95.7 The Spin also took second place in Best Sports Reporting for a report done by now-graduate Eric Wilson. Below: Aaron Chatman accepting his award from CBI President, John Morris
Dr. Quentin Maynard, assistant professor of Social Work, co-authored an article titled "Qualitative research skills acquisition within social work doctoral education using project-based learning" that was published in the research journal Qualitative Social Work. Read the article online.
Art and Design department Chair, Sara Christensen Blair, recently presented "Beads: Stringing together the Domestic Sublime in Liza Lou's Art," at the Universities Art Association of Canada (UAAC) annual conference.
From her abstract: "Liza Lou creates art objects composed of millions of beads that encrust surfaces with glittering delight with simultaneous awe. Lou's work precipitates an articulation of a unique concept, the domestic sublime..."
Read more about the conference and this presentation on the UAAC website.
A new book edited by Dr. Leigh Anne Howard, professor of Communication Studies, and Dr. Susanna Hoeness-Krupsaw, associate professor of English, was published this month.
From Routledge: "Performativity, Cultural Construction, and the Graphic Narrative​​ draws on performance studies scholarship to understand the social impact of graphic novels and their sociopolitical function.​​ Addressing issues of race, gender, ethnicity, race, war, mental illness, and the environment, the volume encompasses the diversity and variety inherent in the graphic narrative medium.​​" Their book is available for purchase through ​Routledge's website.
Dr. Melissa Stacer, associate professor of criminal justice, had her article, "Inmate Attitudes about Prison Tours for Students," accepted for publication in The Prison Journal. It will be published in December 2020. Stacer's research interests include institutional corrections, justice-involved veterans, and criminal justice education, as well as reentry initiatives, including faith-based programs and ban the box policies.
The University of Southern Indiana held its annual Faculty Convocation on October 11. The Convocation, first held at USI in 2017, is a formal ceremony to highlight and celebrate the accomplishments of the USI faculty. Proceedings included a keynote address from Dr. Katie Ehlman, professor of gerontology and the recognition of newly tenured and promoted faculty, emeriti faculty, faculty members who have completed their terminal degrees and those who have reached 25 years of service at the University.
H. Lee Cooper Core Curriculum Teaching Award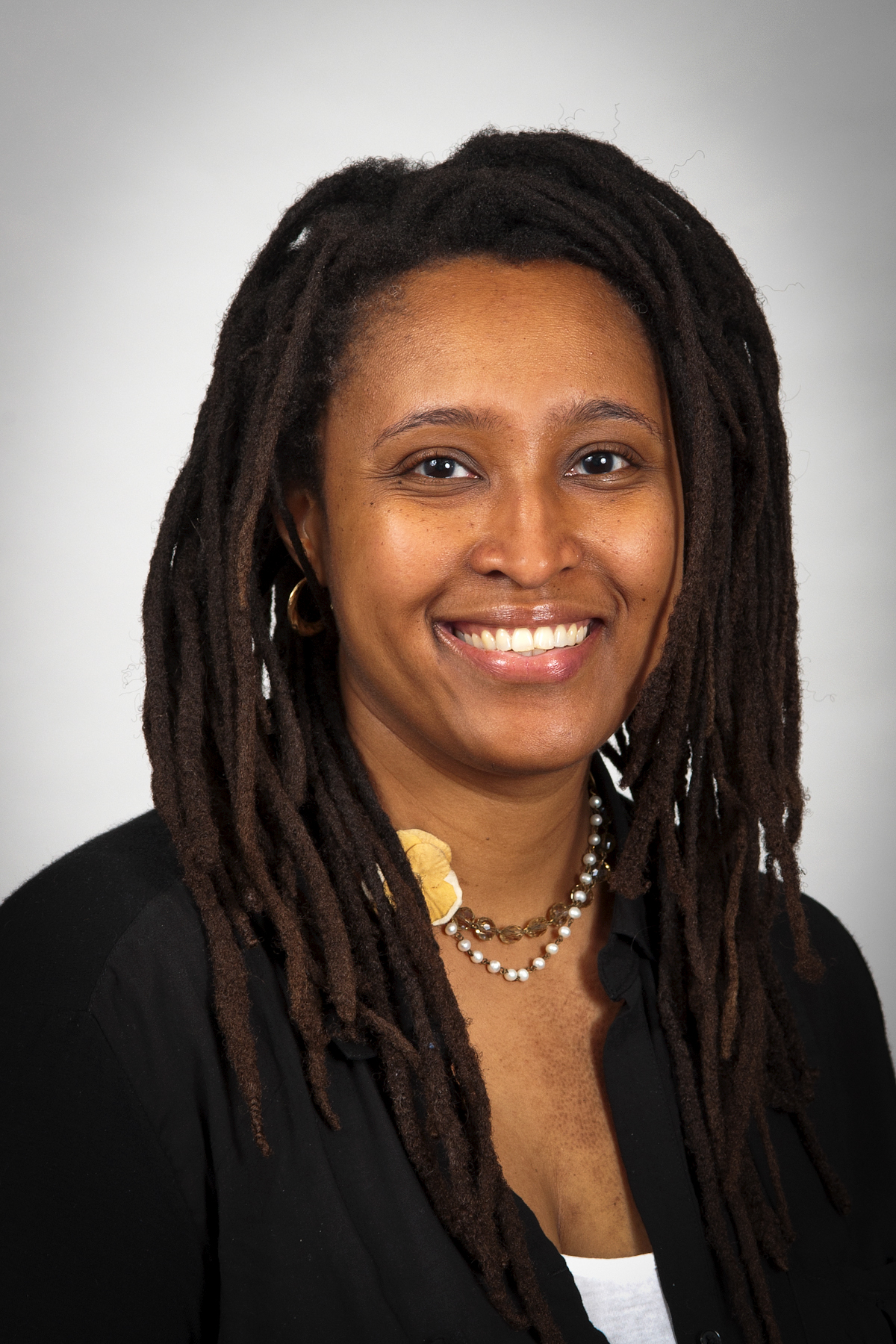 Dr. Sakina M. Hughes, associate professor of history, will be named the 2019 recipient of the H. Lee Cooper Core Curriculum Teaching Award. Hughes began her career at USI in 2013 after serving as the Dubois-Mandela-Rodney Postdoctoral Fellow: Department of Afroamerican and African Studies at the University of Michigan. Currently at USI, along with being associate professor, she is the assistant dean of the College of Liberal Arts and the director of Africana Studies. She is also a board member for the Vanderburgh County Historical Society, co-chair of the Nelson Mandela Social Justice Commemoration Committee, and was the founding president of the USI Faculty Women of Color in the Academy.
The H. Lee Cooper Core Curriculum Teaching Award was established in 2000 and honors a USI faculty member whose work in University Core Courses (UCC) has been especially creative and successful in furthering UCC goals. As a recipient, Hughes will receive a $4,000 stipend and a $2,000 faculty development grant underwritten by longtime and generous University friends, Ann and H. Lee Cooper III. She will also deliver the address at the Pott College of Science, Engineering, and Education and College of Nursing and Health Professions Commencement Ceremony in December.
USI Foundation Outstanding Teaching Award by New Faculty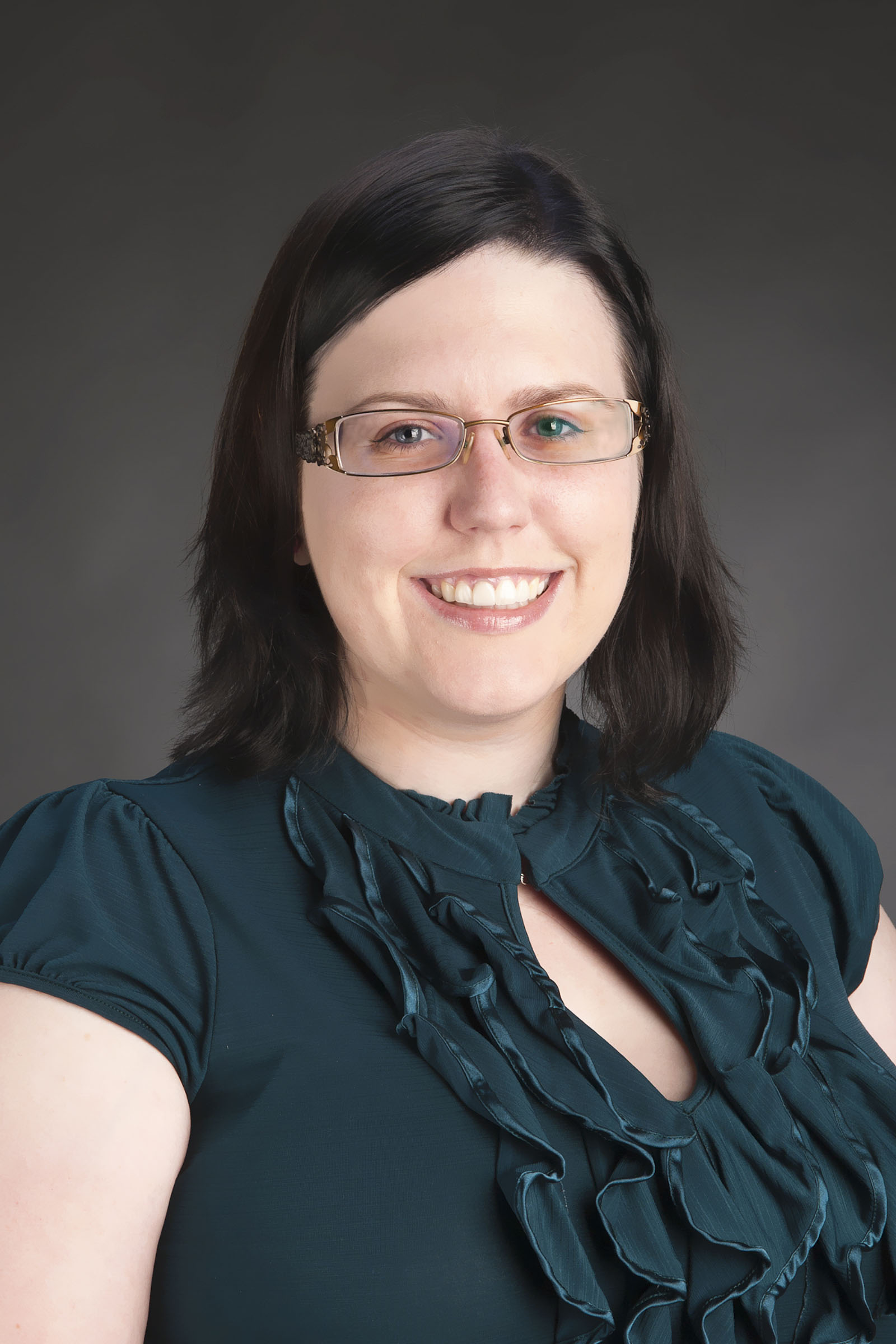 Dr. Crystal Steltenpohl '11, assistant professor of Psychology, will receive the USI Foundation Outstanding Faculty Teaching Award by New Faculty, which recognizes truly exceptional teaching performance by a new faculty member in his or her discipline, and whose primary responsibility is teaching at the University of Southern Indiana. She graduated from USI with a bachelor's degree in English and psychology and joined the faculty in 2017 after receiving her doctoral degree in community psychology from DePaul University. Steltenpohl is the faculty advisor for the Psychology Club and is a member of the Equity, Diversity and Inclusion Council, both since 2018. Among other involvement, she received an Early Career Faculty Research Grant from USI to work with Dr. Katie Daniels and Dr. Kyle Mara on creating a video game to teach high school and undergraduate students about research methods.
USI Foundation Outstanding Faculty Teaching Award by Adjunct Faculty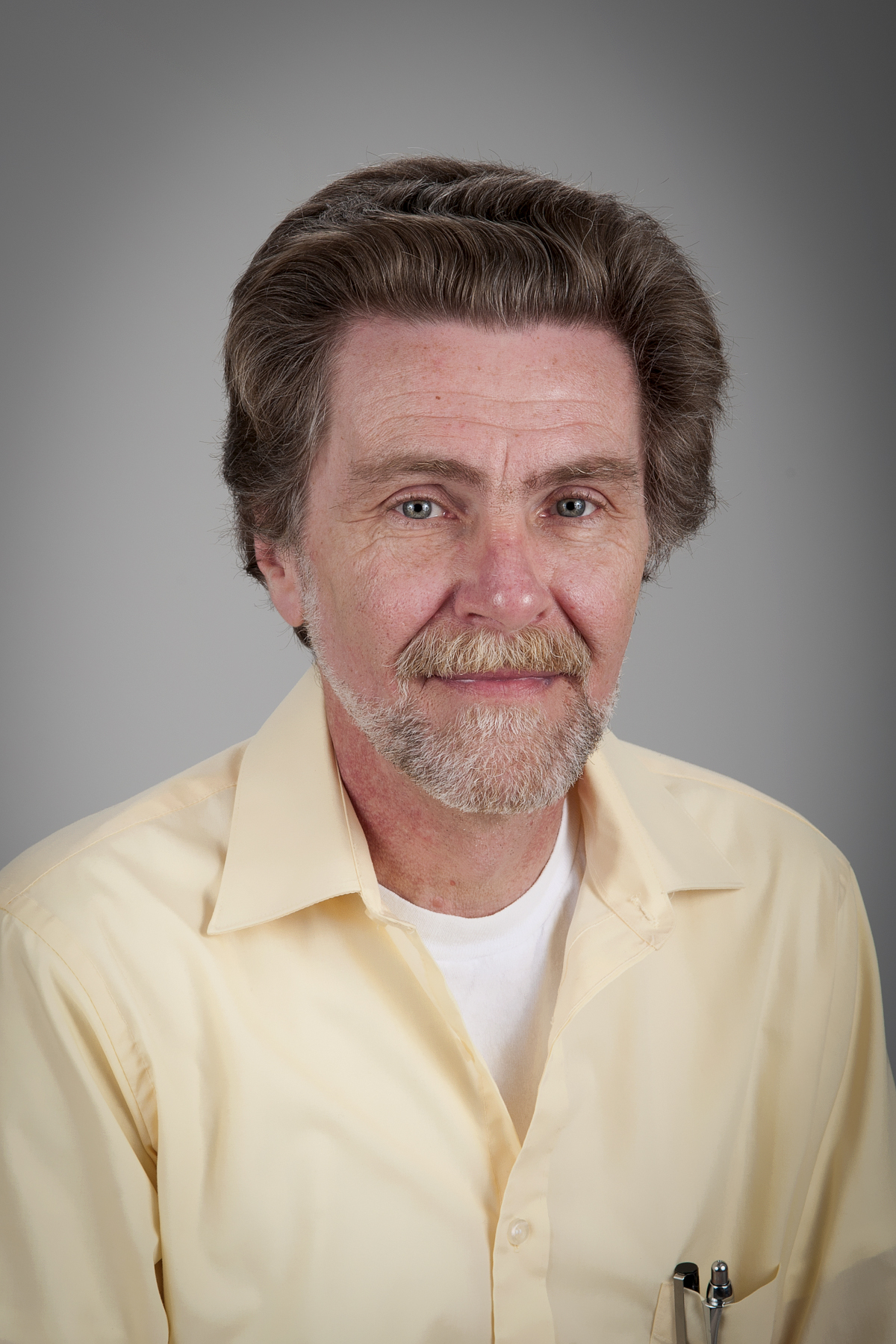 Mahlon E. Powell '11 M'13, adjunct instructor in Psychology, is the recipient of the USI Foundation Outstanding Faculty Teaching Award by Adjunct Faculty, which recognizes truly exceptional teaching performance by an adjunct faculty member in his or her discipline.
Dr. Brooke Mathna and Dr. Martin Koen, assistant professors of criminal justice, co-authored the paper, "Body-Worn Cameras and Internal Accountability at a Police Agency," which has been accepted at the American Journal of Qualitative Research.
Art and Design alum and Efroymson Bridge Year Fellow, Matt Perez '15, will participate in a panel discussion at the Pacific Northwest College of Art in October 2019. The panel, titled Wrestling Form-Sculpture in the Classroom, will engage in a frank and honest conversation about their studio/classroom experiences and the subsequent challenges, adaptations and rewards of pushing a sculptural vision and voice out into the world.
Matt Perez is a sculptor whose massive, textural figurative sculptures are centered around navigating in a body that has no home. After receiving the Efroymson Family Bridge Year Fellowship Perez was accepted into the Visual Studies department at PNCA (Pacific Northwest College of Art). Often calling himself a constant tourist on an endless exodus, Perez is drawn to the ideas of displacement and assimilation. Perez continues to work on acquiring his MFA degree in Portland, OR.
 The Indiana Department of Child Services (DCS) announced in October 2019 that Kimberly Nightingale '02, a graduate of the University of Southern Indiana Master of Social Work program, as one of its new assistant general counsels for the state's north and south regions. Nightingale, of New Harmony, and her fellow assistant general counsel will develop the DCS litigation division to ensure attorneys and regional chief counsels effectively represent the agency and children it serves in court hearings.
Communications and Public Relations alumna, Amy Baehl Kazma '86, has been named honorary chairwoman of this year's Woman Volunteer of the Year luncheon by the Junior League of Boca Raton​. This is an annual event that celebrates women nominated by nonprofits throughout Palm Beach County.
"Volunteerism has been a huge part of my life, not just in the time I have spent there, but what it has brought to my life with the friendships and the satisfaction of being able to be involved with these organizations and help out in a small way," she said. Kazma, 55, has been a member of the Junior League for about 16 years, supporting the organization along with her husband, Mike.
Read more about Amy and her nomination. Photo: Tim Stepien/The Coastal Star
Dr. Kristalyn Shefveland, associate professor of History, is currently serving as an executive officer for the American Society for Ethnohistory (ASE). Shefveland helped organize and participated in sessions at the 2019 ASE Annual Meeting in late September. She also participated in the OpEd Project with other scholars working on indigenous history.
The American Society for Ethnohistory is the preeminent international organization in its field. Representing multiple disciplines—cultural anthropology, history, American Indian studies, archaeology, ecology, linguistics, and related fields—the society is committed to creating a more inclusive picture of the histories of native groups.
The OpEd Project is a program that works with universities, think tanks, foundations, nonprofits, corporations and community organizations across the nation to scout and train under-represented experts (especially women) to take thought leadership positions in their fields.
Photo: Dr. Shefveland at the 2019 ASE Annual Meeting
Dr. David O'Neil, assistant professor of English, had his article, "The Ear, the Foot, the Gut: The Metaphoric Body of the Timer Tradition of Old English Metrics," published in the peer-reviewed journal, Essays in Medieval Studies. He also co-edited the book,"Proceedings of the Third Purdue Linguistics, Literature, and Second Language Studies Conference." The article and book were published in the summer of 2019.
Dr. Elissa Mitchell, assistant professor of Social Work, had her article "Using Debate in an Online Asynchronous Social Policy Course" published in the 2019 OLC Conference Special Issue of the Online Learning Consortium Journal in September 2019. You can read the full issue on their website.
Alumna JoElle Knight '06, Public Relations and Advertising, was recognized in Evansville Business Journal (EBJ)'s 2019 "20 Under 40," an annual list of emerging leaders.
Knight uses her love of non-profits and event-planning skills to help out in the community in a variety of ways, including working with the Old Courthouse Foundation, the Franklin Street Events Association and more. Knight has also incorporated her love of non-profits into her magazine ENGAGED! by featuring a local non-profit in each issue.
Each year, 20 young professionals under 40 years of age are chosen to be featured on the cover of EBJ and in an advertisement in its parent publication, the Evansville Courier & Press.
Dr. Melinda Roberts, associate professor of criminal justice, and USI alumna Melanie Belarmino, had their article, "Japanese Gender Role Expectations and Attitudes: A Qualitative Analysis of Gender Inequality," published in the Journal of International Women's Studies in August 2019. 
Dr. Stephen Zehr, professor of Sociology, organized three panels on the topic: "How has climate change reshaped scientific expertise and the expert?" at the Society for Social Studies of Science Annual Meeting in New Orleans, 4-7 September. Dr. Zehr's presentation argued for the need to understand climate change journalism as a means for building expertise.
Find out more about the event and topics on the Society for Social Studies of Science website.
Master of Social Work (MSW) student, BriAnn Hill, has been named the "2019 Outstanding MSW Student of the Year" by the National Association of Social Workers (NASW), Indiana Chapter. This award is given along with a $1,000 scholarship to a chosen NASW MSW student member who exemplifies the values/ethics, goals, and mission of the social work profession. Hill will be honored at the 2019 Statewide Annual Conference in September 2019.
Rosalie Moffett , assistant professor of creative writing, was selected as winner of the seventh annual Loraine Williams Poetry Prize. Moffett will receive $1,500 for her poem "Giving Away the Dental Hygienist's Idea for a Patent," which will appear in The Georgia Review's Spring 2020 issue. Read more about the prize.
Alumna Megan Miller '19 accepted a Web Copywriter position at DesignIQ in Indianapolis, Indiana, in August of 2019.
Yu-Li Alice Shen, instructor of English, won STAGEtwo Productions' Summer Playwriting Workshop original play award for her full-length play, Image May Contain. The award entails the script receiving a world premiere production. The show, directed by Katy Haun, featured performances by USI theatre student Sarai Dinkens Agalaba and local thespians Daryl Fink, Jared Brosmer, Aaron Stofleth, Mikayla Robledo and Diane Marie-Louise. Partially inspired by Shen's time in Taiwan performing Buddhist funeral rituals for her late father, the play is a darkly comic exploration of racial identity, "life-share" culture and the families we choose. The show took place July 12-14, 2019 after being workshopped at STAGEtwo's Summer Playwriting Workshop in July 2018 and at the 40th Annual Mid-America Theatre Conference in Cleveland, Ohio, in March 2019.
Dr. Melanie Lee, associate professor of English and director of Composition, and her graduate class were recognized in USI Today for their partnership with Castle North Middle School's GenerationOn club. Together, they worked on publishing and promoting GenerationOn's own books, Friends Facing Fears and Caring Makes the World Go 'Round. Find out more about their work and how you can get a copy of Friends Facing Fears in the article.
Shannon Hoehn, applications administrator in the Information Technology Department, adjunct faculty member in Communication Studies and Gender Studies and UNIV 101 instructor, offered the presentations "Using OneDrive to Modernize the Classroom" and "First Year Experience Courses: Hands-On Demos Make Students Happy and Get Institutions the Data They Want" at Blackboard World, an annual conference hosted by Blackboard. This year's conference was held in Austin, Texas.
Dr. Melinda R. Roberts, associate professor of criminal justice; Dr. Wendy Turner, associate professor of social work; Dr. Leigh Anne Howard, professor of communication studies; Dr. Erin Gilles, assistant professor of advertising; and Dr. Anne Statham, professor emerita of sociology, had their article, Gender and Social Justice: An Examination of Attitudes and Behaviors Among Undergraduate Liberal Arts Students published in Affilia: Journal of Women and Social Work.
Kathryn Waters, professor emerita of art, was awarded the 2019 Mayor's Arts Award at the Arts Council Awards ceremony hosted by the Arts Council of Southwest Indiana August 15. Waters, who taught at USI from 1981 through 2019 and was the 2015 USI Distinguished Professor, has had her artwork appear in many corporate, university, museum and private collections and exhibited widely at the national and regional levels.
Also at the ceremony, Jonathan Hittner '01 was named the recipient of the Visual Arts Award. Hittner received his bachelor's degree in fine art from USI and was a student of Waters. Recent solo exhibitions of his work have been held in San Francisco, Nashville, Evansville, New Harmony and Henderson, Kentucky.
During the Fall University Meeting held on Tuesday, August 13 in Screaming Eagles Arena, leaders of Administrative Senate, Staff Council and Faculty Senate recognized several USI employees for their outstanding contributions to the University during the past academic year. Among those recognized was our own Communications adjunct faculty member, Lisa Beutler-Jones.