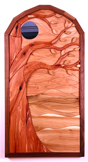 Minor in Communal Studies 
The Minor grows from the USI Center for Communal Studies. As part of the College of Liberal Arts, the Center encourages and facilitates coursework, as well as scholarship, meetings, historic preservation, and public understanding of historic and contemporary intentional communities and utopian thought. The Communal Studies Minor utilizes the Communal Studies Collection at Rice Library, which has unsurpassed archival materials on more than 500 historic and contemporary communal groups, with special strength on groups from the United States.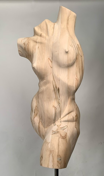 The collection has over 10,000 images in the Communal Studies Image Collection, as well as finding aids for all the major collections. Students thus have a range of excellent resources to draw upon for this one-of-a-kind Minor. The proximity of New Harmony -- one of the best-known and most influential communal experiments in the world -- provides a unique resource.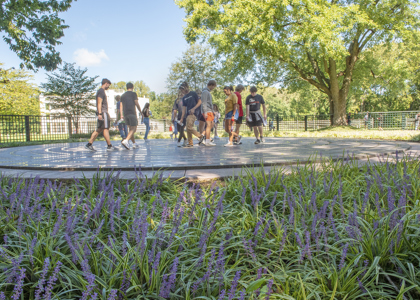 The Minor complements majors in the Colleges of Liberal Arts, Health Professions and Business, preparing students for careers in education, health, archives and historic preservation, as well as for graduate study. The Communal Studies Minor provides experience in understanding the workings of community. Drawing knowledge from evidence on historic and contemporary communal societies, the program prepares students for positions in civic and private institutions. Some students may use the program for personal enrichment or creating communities while others will find it a basis for graduate studies, professional training or careers related to historic sites, museums, public history or teaching. The Minor offers broad exposure to the theoretical and applied aspects of community-building. The basic elements of communal and cooperative systems are examined to discover how intentional communities have coped with the universal challenge of effectively structuring civic, religious, economic and educational institutions and the family.