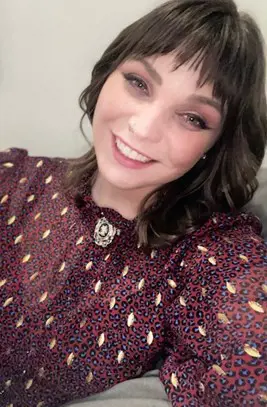 Jeni Ahlfeld '08
Jeni Ahlfeld is the in-house wardrobe supervisor for Second Stage's Broadway house, The Hayes Theater, where she has supervised productions of Lobby Hero, Straight White Men, Torch Song, What the Constitution Means to Me, Linda Vista, Grand Horizons, Clyde's, and Take Me Out. A proud member of IATSE Local 764, she has been a stitcher for the Radio City Rockettes and has been on the wardrobe teams of the Metropolitan Opera, Once on This Island, Mrs. Doubtfire, and Frozen. Other NYC career highlights include working for the Public Theater (2015-2017) and Theatre for a New Audience (2013-2015). She met her partner doing summer stock at the Weathervane Theater in New Hampshire. They reside in Brooklyn with their son and their fish Ginger.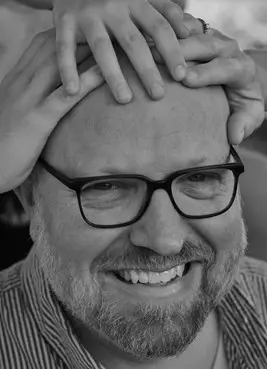 Brad Berridge '16
Brad Berridge is an American sound artist and designer. His theatrical sound designs and original compositions have been heard in theaters across the United States. His work as the Creative Director for the sound art collective, Push The Button has been heard across the U.S. and Eastern Europe. Brad is a member of USA 829 (Theatrical Designers Union), The TSDCA (Theatrical Sound Designer's and Composer's Association) and a former Associate Artist for WAM Theatre. He currently serves on the advisory board for St. Petersburg College's MIRA (Music Industry Recording Arts) program. Brad was named to the 2020 BizBash 500 Must Know Event Pros and the 2019 BizBash Most Influential Event Professionals in Entertainment and Music. Currently, Brad is the Director of Sound Operations for Feld Entertainment, overseeing the sound for all of their productions (Disney on Ice, Marvel Universe Live, Trolls: The Experience, Sesame Street Live, Jurassic World Live, and Nickelodeon's Slime City. Feld Entertainment productions play in 50 countries to 30 million people every year.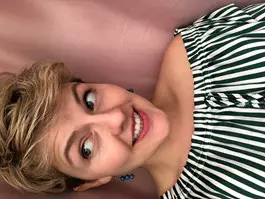 Kensington Eck '08
A 2008 graduate of USI's Performing Arts program, Kensington has been working steadily in theatre since 2004.  She has received local and national awards as an actress and director and founded her own theatre company in 2010.  She has performed in off Broadway, regional and community theatre, but found her greatest joy in storytelling through directing, producing and teaching.  She is currently a Theatre Arts Educator for the only elementary theatre program in the EVSC.  Kensington's time at USI not only gave her education and stage/directing experience, but a network of mentors and friends who enrich her life as she continues to tell stories on stage in the Midwest.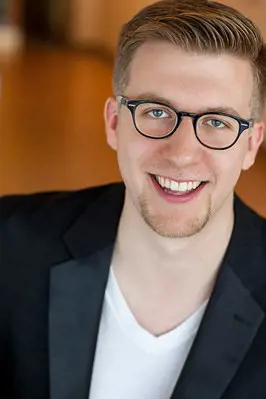 AJ Jones '16
Hello, my name is AJ Jones and I currently live and work in New York City. I received my master's degree in Costume Design from Boston University and moved to the city to work directly after. For the last two and a half years I had been working in the Alterations Department at Kleinfeld Bridal, which is famously known for the television show Say Yes to the Dress. I was lucky enough to be a part of the show and had two episodes air which was a dream come true. During that time I was working as a freelance designer here in the city, and now I own my own business doing just that! I specialize mainly in designing and constructing costumes for local drag queens, as well as making custom clothes for clients all over the city. Being a costume designer my education and skills I learned at the University of Southern Indiana really allowed me the opportunity to flourish in many different fields but now I have a path in life that I love and wouldn't have it any other way.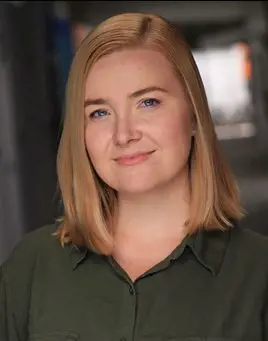 Hannah Jones '18
After completing my BA in Theatre Arts in 2018 I promptly made my way to Los Angeles, California where I tested the waters; however, I did not find my stride until landing in Atlanta, Georgia in 2019. Since arriving I have worked on several productions as both cast and crew. I currently work fulltime as a Costume Coordinator for the film industry, while still auditioning and taking acting classes on the weekends. I have my education and wonderful USI mentors to thank for giving me the tools and confidence I needed to pursue a career in the entertainment industry. If it were not for them and the program I would not have had the leg up I needed to be successful and land that first job! This is just the beginning, but I cannot wait to see where it goes! Thanks USI! Shoutout to Shan, Kim, and Eric!
Career highlights include: Easy – by  Kyd the Band; Costuming - Disney's Just Beyond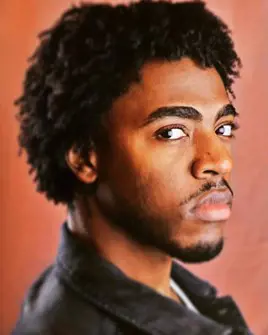 Antonio King '15
Antonio King, known by many as "King," graduated with a Bachelor of Science with a focus in Theater Arts in 2015. After leaving USI, King returned home to Indianapolis, Indiana to continue his acting career at theaters such as the Indiana Rep, Beef and Boards Dinner Theater, and continued his professional modeling career. After a year stint in Phoenix, Arizona performing many shows at the Phoenix Theatre Company with Broadway choreographer Peggy Hickey, among others, King packed up to move West.
In 2017, King moved to Los Angeles to continue his career in the arts, and began teaching Dance & Theater Arts to grades k-12 at Los Angeles's prestigious Buckley Private School. During the pandemic, King's musical voiceover Youtube videos went viral with over 30k views on social media, he gained a certificate of completion for studying at Second City Chicago Improv in voiceover, joined the Black owned Fire Starter Agency with Broadway actress turned agent Nicole Dernersesian, and booked his first Broadway National Tour in Jersey Boys which is now touring the US.  
King has many people to thank for his success. Specifically God, his family, President Dr. Rochon for all his support, the USI theater department, and Elliot Wasserman for always teaching him to "respect the exit."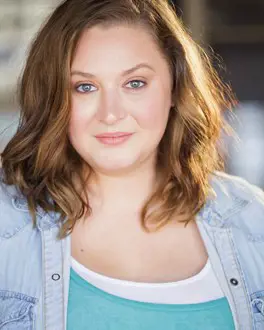 Emily Kirk '11
Hello, I'm Emily! I'm an actor, comedian and filmmaker who's been working in Los Angeles, California since 2013.
Throughout my years in LA, I've worked in TV, feature films, commercials, stand up comedy, voice work, and also made an award-winning short film, Happenstance (Best Romance, Best First-Time Filmmaker) which I wrote, produced, directed and starred in. Currently, my agents are keeping me busy with exciting auditions, I'm writing the script for my first feature film and I look forward to directing another short film this April. 
My instructors at USI taught me that every department is important and that each production you do will teach something to build your art. With this knowledge I was able to make connections and learn more about the world of film production through internships, background work and production assistant jobs. 
I believe I was able to get these jobs with perseverance, always asking questions and never losing a need to challenge and elevate my work. For me, if something seems like it might be a little scary (Ex: being vulnerable in storytelling/performance, trying something I haven't done, working with new people), then I'm on the right track. 
I wouldn't be the artist I am without my years at USI. Special thanks to Elliot Wasserman, Shan Jensen and Eric Altheide.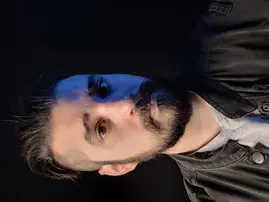 Erik McCandless '15
My name is Erik McCandless, and I am a lighting designer and programmer living in Nashville, TN.  I currently spend part of my year touring as lighting designer for country artist Gabby Barrett, and the rest of my time I spend designing lighting for other tours, corporate conferences, church events, festivals, music videos, architecture, just about anything I can get my hands on. 
 I graduated USI in 2015 with a degree in theatre and went on to attend UC  CCM for graduate school, specifically for stage lighting design and technology.  I had no idea at that time that within a few years I'd be lighting the artists I listened to on the radio growing up.  My time at USI instilled in me a sense of professionalism and work ethic that has followed me throughout my career.  The portfolio I built within the theatre program opened many doors for me and set my work apart from my peers, allowing me to quickly create a network in the industry. 
The moment that stands out the most in my memory from my time at USI was my lighting professor coming in on a Saturday and spending the entire day in his office teaching me to draft a lighting plot in a program I had never touched, all because I wanted to enter a design competition (which I ended up winning).  His support, training, and guidance helped shape me into the designer I am today.  Not only did we keep in touch after our time at USI, but I actually still make a decent portion of my yearly income working for him.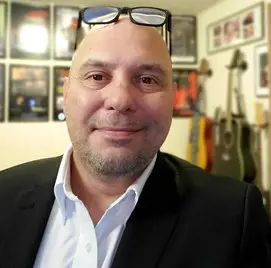 Charles Schefer '96
My time since graduating USI has taken me to stages and screens across the country. From public access channels to cable TV, from community theatre stages to ten thousand seat arenas, from micro budget to $100 million blockbuster movie sets, from "mom and pop" commercials to McDonald's, Tyson, and Toyota ad campaigns, and there has been a common thread all the way through... My skillset. I have had the opportunity to work for and learn from Oscar, Grammy, and Emmy winners. I have directed 25 shorts, features, and documentaries; performed as a stage and film actor, stand-up comedian, and musician in venues across the United States; and now work as an educator sharing those experiences with new generations. But what happens when the curtain falls? During the times in between and now in the "second half" of my life, I have found myself in corporate settings from entry level to executive level, achieving success I never thought possible at each step, and still yet there has been a common thread all the way through this part of my journey… My skillset. That skillset was crafted and honed during my time at USI in an environment that taught interdisciplinary skills that not only brought out the technical components of a professional but also the skills that every production and every business across the country look for: work ethic, critical thinking, soft skills, problem solving, being coachable, and the need to achieve excellence no matter "the job". Without my time at USI, there is no doubt my life would have been a straight line of status quo. Instead, it has been an unconventional journey of milestones, memories, and gratitude for the experiences and people that USI brought into my life.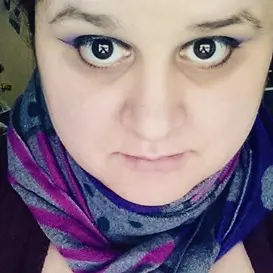 Paige Scott '09
Since her return to Indianapolis, Paige Scott has pursued a career both as a performer and as a writer of musical theatre.
One of her current projects, "Black Hat Duncan," a play about identity theft, has recently been selected as one of four playwrights for the "Storefront Theatre Labs" in Indianapolis.
Paige's comedy about a Canadian goose, "Honk, Squawk, Love," was produced at Aquinas College in Grand Rapids, and she is currently working on a musical about the early twentieth-century stage and silent film actress, Evelyn Nesbit, whose beauty incited one of the period's more salacious crimes of jealousy and revenge.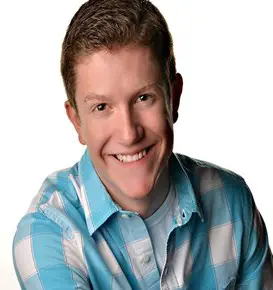 Nicholas Smith '17
As a student of the Theatre Program, I was not only pushed to become a leader and to grow and excel at my craft, but was provided with the technology, opportunities, and one on one expertise of the faculty in the department which helped shape my career.  The state of the arts facilities, equipment, and wonderful teams I worked with in my time at USI allowed me the knowledge to pursue any avenue in the lighting world.  And the guidance from professors and fellow students helped to ensure my entrance at graduate school and to a healthy career afterwards.  I have since worked on many projects, in Theatre, Ballet, Opera, Film, Architecture, Concerts, and Corporate settings. I am currently the Lighting and Stage Director for Crossroads church in Cincinnati, I teach as an adjunct instructor at CCM in the University of Cincinnati, work as a project designer for a corporate audio/visual company named Freeman, and still find the time for other gigs on the side. I truly believe that almost all of this might not have happened without the people and knowledge given to me at USI.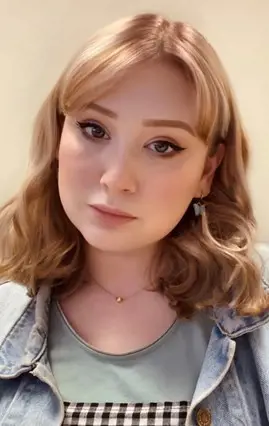 Jacelyn Stewart '20
Hi there, my name is Jacelyn Stewart. I am a scenic designer and graduate of the Class of 2020. As far back as I remember, the theatre arts have always been an integral part of my life. Whether it be on stage or behind the scenes, the desire to be a part of a story or message, has always made me feel like I am whole. I truly believe there is something for everyone in the theatre world, and if one takes the steps to look beyond the curtain and see what it's all about, I don't understand how anyone could possibly want to do anything else. 
During my time at USI I was able to discover areas of theatre that I had never explored before. That supplied me with just as much and even more passion for the arts than I had ever had before. I was introduced to the challenges and rewards of scenic design, something that changed my life forever and has set my course on a path I was not aware could be an option for me. My time at USI was a blessing. I could not be more thankful for the shows I was able to bring to life with my student directors, and the encouragement from my mentors.
I am set to continue my design journey as a MFA Scenic Design & Technology Graduate Student at the University of Minnesota in Fall 2022, and I know there I will be able to bring everything I have learned from my studies at USI to grow even more.
Thank you to all of my friends and mentors from USI, because without you, I really wouldn't be the designer I am today.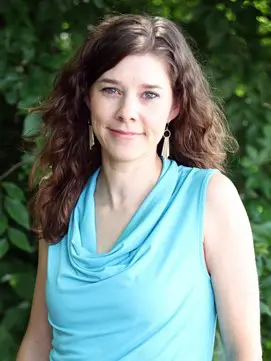 Jami Weckstein '03
Jami, with 15+ years of theater and teaching experience, has written, directed, and produced programs for students ranging from ages 5-19. As the current founding director of the Greenville Theatre Club in Southern Indiana, she began her love of theatre through her studies at USI in Evansville, with a focus in stage management and directing. While in college she worked with the Williamstown Theatre Festival in Massachusetts, assisted in New York City (NYC) equity auditions, and worked as assistant to the artistic director for the New Harmony Theater in Southern Indiana. Upon graduation, she moved to NYC where she worked with the Tribeca Film Festival, Tribeca Theater Festival, Wife Swap (reality TV), Cedar Lake Dance Company, Vital Theatre Company, and various improv shows across the city. 
Jami's passion has always been in teaching so in 2006, she was recruited by the NYC Teaching Fellows to study education at Long Island University, Brooklyn. She received her Master's of Education while teaching inner city public schools in Language Arts, Special Education, and Theatre. She had the opportunity to attend professional development across the city, including theatre sessions in performing arts high schools. She founded the Urban Assembly School for Law & Justice Theatre Club, as well as writing the theatre curriculum for this NYC high school. When moving back to Indiana, to be closer to family, she taught at Salem High School before joining the New Albany-Floyd Co School family. She has had the opportunity to teach grades K-12 through various experiences over the years, and holds a valid Indiana teaching license in Language Arts, Special Education, and Theater. Directing credits include Life's What you Make It! (NYC), With Their Eyes (NYC), Cinderella and the Grand Ball (IN), The Mermaids' Tale (IN), We are Monsters (IN), Journeys in Oz (IN), and Only the Theatre for Me (IN).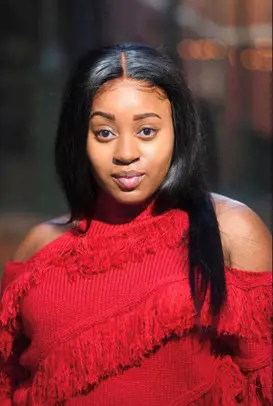 Jesmelia Rosé Williams '20
Graduating during the rise of the COVID-19 pandemic presented its challenges with students across the United States. Jesmelia was blessed with opportunity despite the instability that the pandemic brought.
After her directorial debut with the play, Eclipsed, was canceled as a result of the pandemic, Jesmelia was offered a position as a Professional Acting Intern for the St. Louis Black Repertory Company. After relocating to St. Louis, she performed in the Black Rep's touring company, developed a musical theatre class for school-age children, acted as Assistant Editor for The Black Rep's virtual production of HOME by Samm-Art Williams, and served on the transportation department at The Muny.
At the close of her contract with The Black Rep, Jesmelia was recruited to serve as the Theatre & Musical Theatre Teacher at her alma mater, Booker T. Washington Magnet High School in Montgomery, AL. Jesmelia currently lends her knowledge of the fundamental elements of theatre, tech theatre, film, television, and voice acting to grades 9-12. Thanks to the education she received from USI's Theatre program, she is currently teaching while she pursues other projects in the Atlanta market for film and television.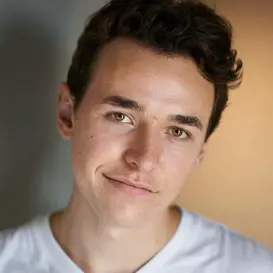 Elijah (Eli) Young '21
At the beginning of the pandemic, I became fed up with landlords. I could not
stand giving my money away and not having anything to show for it. I knew I did
not want to do that in a more expensive housing market, with rent pricing being
two to three times the price of rent in Evansville. It was a combination of this and
my desire for complete independence that drove me to want to live in a mobile
home, travel the country, and pursue acting. Right before my last semester at
USI is when I won an online auction for a 2006 e450 ambulance. Since
graduation, I have been putting my energy towards an ambulance conversion to
make it a livable, mobile home, and to getting my acting career off the ground.

I booked a pilot called 'The Bay,' which will film in Columbus, Ohio over the next
couple months. It is a recurring role, if the show gets picked up. I'll play the
comedic relief - a stoner, yet witty kid. I found the casting call in a Facebook page
called 'Ohio Filmmaking,' sent in a self tape and they liked it. It's based on a true
story, and it is about high schoolers growing up in Tampa. That's all I'm allowed to
say about it, at the moment.

I also landed a lead role in a play, 'Picasso at the Lapin Agile' by Steve Martin. It
is a comedy about a fictionalized meeting between Pablo Picasso and Albert
Einstein, set in a bar in Paris in 1904. I play a twenty five year old Albert Einstein.
It will be performed at Beavercreek Theatre in Ohio. We open the last weekend
of January and close the first weekend of February. It feels great to be back on
stage again. I have really missed the theatrical process. I feel blessed to be
working on multiple projects while finishing up my mobile home conversion. It is
nice to get a couple credits under my belt in a different city before hitting one of
the larger markets.

I will be finished with the ambulance conversion in mid-February. Then, I will be
hitting the road to pursue acting and my other creative interests, like photography
and sound design. My first stop will be Atlanta. I would like to head down there
with a project lined up.

The beauty of having a home on wheels is that I can take trips whenever I'd like,
for relatively cheap. I plan to take advantage of that by doing a lot more hiking
and trail running between large projects, which I'm hoping will keep me
grounded. It is easy for me to get into a 'grind' mode with acting and burn myself
out, so I'm hoping weekends in the woods will alleviate that.

I am doing my best to be proud of myself and my growth. I find it important to
reassure myself that I am exactly where I need to be and not to rush the process.
Besides, I'm in this thing for the long haul.