---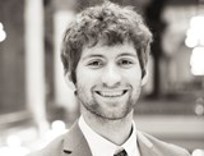 Legislative Internship with Indiana State Legislature


Political Science alumnus Evan Eagleson got his first full-time job as legislative assistant with the State of Indiana House of Representatives after completing an internship with the House of Representatives. Watch the video to learn more about his experience as an intern.
---
About the Government, Law and Diplomacy Concentration
The University of Southern Indiana takes a hands-on approach to political science. The Government, Law and Diplomacy (GLAD) concentration gets you out of the classroom and into the workplace, where you can get involved in the political process and see political science concepts in action. As a political science major, you will have opportunities to gain direct experience in the Indiana legislature or legal system, strengthening your competitiveness for jobs and graduate school placements, including law school.
USI's Political Science program offers:
Courses in American government, law, international relations, political philosophy and public policy
Accessible faculty members
Courses with fewer than thirty students

Your political science courses will be led by experienced faculty (never graduate students), with small class sizes that promote interaction. The Government, Law and Diplomacy concentration prepares you for a variety of careers in government, law, education, business and journalism.
Our political science degree builds marketable skills that employers seek
USI's Political Science program stands out for its strong internship opportunities. You can choose from two types of internships:
Legislative: You'll spend one semester working with state lawmakers in the Indiana State Legislature. Your experience may include work on a political campaign.
Political Science: You'll spend at least 150 hours working in the field. Our internships allow students to work in a law office or a court of law, in a governmental office, on a campaign, or study abroad. This practical work experience helps to build your professional skills and your resume.
In addition, you can design an independent research project on a political science subject of your own choosing, culminating in a political science thesis paper.

What can I do with a Political Science degree?
Learn about potential careers in political science from the American Political Science Association.
To find out how USI's Political Science degree program can prepare you for career and graduate school opportunities, contact USI Admission at 800-467-1965.


---