Why the challenge?
If it doesn't challenge you, it doesn't change you!
This Fall Semester, freshmen from all University of Southern Indiana colleges will have the unique opportunity to participate in the "Renaissance Challenge," encouraging them to meet new people and do things they have never done before with the help from faculty, community members and local organizations. 
The challenges this year include performing 10 minutes of stand-up comedy, calculating and reducing your carbon footprint, completing mental health first aid training and becoming a philanthropist. The goals for the "Renaissance Challenge" are lifelong learning-based, focused on acquiring practical skills, learning about different cultures, exploring the community, global awareness and staying informed.  
Each challenge includes resources and special events to inspire and inform students about their chosen challenge. For example, Lindsay Locasto, President of the Henderson Chamber of Commerce and co-founder of 7 Sisters, an opioid awareness non-profit organization, will speak to students about being a philanthropist and making a positive impact in the community.  
Each semester, students are asked to complete two of the four challenges and submit a self-reflection. Students who complete four challenges in the Fall and the Spring will be invited to a recognition dinner in May where their projects will be showcased.  
The kick-off event will be held in the Labyrinth outside of the Liberal Arts Center during the Fall Student Involvement Fair from 2-5 p.m. Wednesday, August 30. 
For questions, contact Dr. Kristalyn Shefveland, Assistant Dean of the College of Liberal Arts, at kmshefvela@usi.edu.
September 6, 2:00 P.M. - 3:30 P.M.
Rice Library 2nd floor reading room
Lindsay Locasto will be speaking about her journey as a philanthropist and how you can become one too.
September 27, 10:30 A.M. - 1:30 P.M.
Carter Hall UC West 233
Wendy Bredhold will be speaking about how you can help our planet and our community by recycling and reducing your carbon footprint. We will also be hosting a Resource Fair to get our community partners involved in the challenges.
October 25, 6:30 P.M. - 8:30 P.M.
Eicher Barn
Jenn Horn will be sharing her tall tales around a bonfire while we drink hot cocoa and get to know one another.
December 5 & 6, 10 A.M. - 1 P.M.
LA 1st floor lobby
Pickup a Screagles Cookbook (and coloring book) along with some snacks to get you through finals week.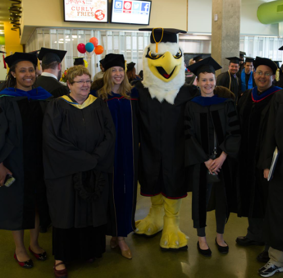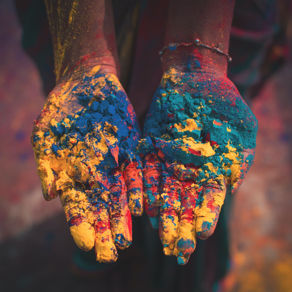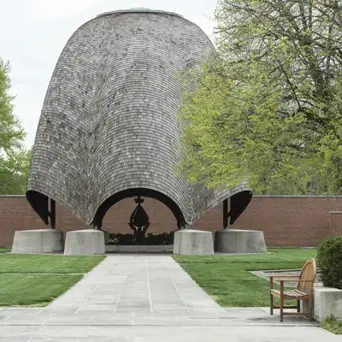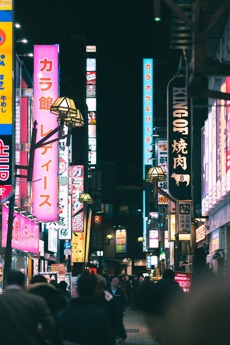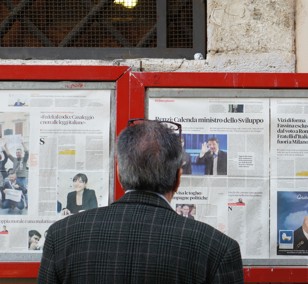 Each of these challenges consists of three parts:
Instruction/Guidelines
Completion of Task
Reflection/Submission
---
Fall 2023 Challenges
---
Pick a date. The first steps of planning any party should include picking a date. 
Make a guest list. 
Pick a dinner party theme. 
Send out invites. 
Plan your menu. 
Choose your cocktails (or mocktails) 
Find decorations. 
Prep your place.
Guest Speaker - TBA
The CLA will host an environmentalist to discuss what a carbon footprint is, how to calculate ones own carbon footprint, and known ways to reduce your carbon footprint.
Remember Paul Bunyan, Sally Ann Thunder and Johnny Appleseed? These common tall tales were often told in elementary school and include great exaggerations and unbelievable elements that give the heroine or hero larger than life abilities to overcome a seemingly impossible obstacle.
This is your opportunity to write a whopper of a story.
Guest speaker TBA
Anyone can be a philanthropist: one who donates time, money, experience, skills or talent to help create a better world.
This challenge invites you to show a love of humanity.
---
Spring 2024 Challenges
---
For this challenge, you will be fasting from all forms of social media. During the time you would spend on these platforms, take a look at you: 
What is important to you?
What makes you uniquely you?
What are your strengths?
What do you do that makes you proud?
Who are you to others: sibling, friend, partner, child, grandchild, etc.
This challenge reflection can come in the form of journal entries, poetry, artwork, 
This can be done on campus or off campus.
On Campus Resources:
Counseling and Psychological Services (CAPS)
Orr Center, OC 1051
University of Southern Indiana
Evansville, IN 47712
Phone:812-464-1867
USI Public Safety           Phone:812-464-1845
Off Campus Resources:
Easterseals Rehabilitation Center
Phone: 812-471-4521
Mental Health First Aid: National Council for Mental Wellbeing
https://www.mentalhealthfirstaid.org/take-a-course/find-a-course/
Public displays of comedy are older than Shakespeare. Humor fills our threads and social media video feeds. Come up with some good one-liners, stories, parodies, or observations to make your next gathering one full of hilarity.