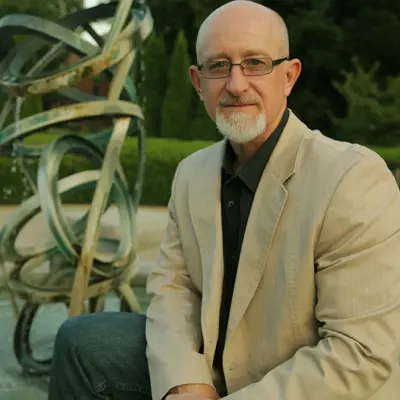 Kent Parker is 2013 Executive-in-Residence
Kent Parker will serve as the 2013 Executive-in-Residence for the University of Southern Indiana's Romain College of Business. He will deliver presentations - titled "Things I Wish I Knew When I Started My Career (And Other Thoughts From a Serendipitous Entrepreneur)" - at 10 a.m. and noon on Monday, November 4 in Carter Hall in the University Center. Both presentations are free and open to the campus and public.
The Romain College of Business' Executive-in-Residence program provides valuable insights into the business world through the lives of business executives. This year is the 40th year for the program at USI.
Kent Parker is a business executive, entrepreneur, and investor whose interests and passions have led him to build his 30-year career on innovation, change management, and operational excellence. Most recently he served as chief operating officer and executive vice president of Ariba, Inc., the leading provider of business commerce network, software, and services solutions based in Sunnyvale, CA.  Parker retired from Ariba in December 2012.
Prior to Ariba, Parker was the senior vice president of Global Services and an executive officer at FreeMarkets, Inc., a publicly traded supply management services and software company.  Before that, he helped build and grow Caribou Coffee Company, a national retail chain with over 180 company-owned stores throughout the United States. Parker also has held numerous leadership and management positions in engineering, manufacturing, strategic sourcing and procurement, and program management at Textron Inc. and United Technologies Carrier Corporation.
Parker is active in numerous business and economic development ventures in New Harmony and Southern Indiana. He is a member of the USI Romain College of Business Board of Advisors, as well as the Global Enterprise in Indiana Advisory Board at the Shroeder Family School of Business, University of Evansville. 
Parker holds a bachelor's degree in mechanical engineering from the University of Evansville and an MBA from the Amos Tuck School of Business Administration at Dartmouth College. An avid lover of the arts and history, Parker is involved in numerous organizations and foundations in the New Harmony, Indiana area, serving on several boards, including the USI Foundation Board; the Harmonie Associates Foundation; the Robert Lee Blaffer Foundation; and the New Harmony Project Board of Directors. In addition, Parker is active in managing his own family's philanthropic efforts, serving as the President and Director of the Kent and Laurie Parker Family Foundation.