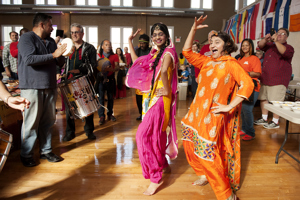 The University of Southern Indiana and Historic New Harmony will present the 4th annual Global Crossroads Multicultural Festival, highlighting the diverse cultures that thrive in southern Indiana. The festival is free and open to the public from 11 a.m. to 5 p.m. Saturday, October 14 at the Ribeyre Gymnasium in New Harmony Indiana.
Global Crossroads celebrates a diverse mix of cultures through food trucks and booths, fair-trade gifts, children's activities, live music, dance performances, education and more. The event attracted over 1,000 visitors from all over the Midwest in 2016.
An addition to this year's festival is an influx of USI student involvement. Twelve student groups, representing Korea, France, the Phillipines, Vietnam, China and Bolivia, as well as multiple Hispanic and African cultures, will share their cultures with festival attendees.
A free shuttle will be available for anyone interested in attending the event. Shuttles will depart from the Orr Center on USI's campus and will arrive at the Ribeyre Center in New Harmony. Free parking is available on campus. Below are the arrival and departure times: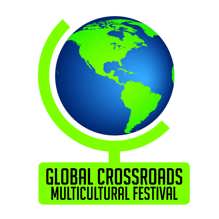 From Campus to New Harmony:
10:45 a.m.
1:00 p.m.
2:30 p.m.
From New Harmony to Campus:
12:30 p.m.
2:00 p.m.
5:30 p.m.
In addition to USI student groups, several popular local vendors including Bruce Li's food truck, Uncharted International, MUDRA Dance Academy, Old North Fair Trade Market, Henna Tattoo artists and more will be in attendance.
For more information on the Global Crossroads Multicultural Festival, visit USI.edu/GlobalCrossroads.