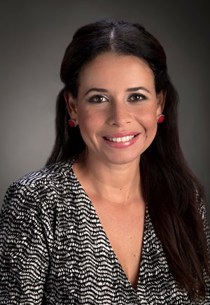 This shout-out comes from Mark Rusk
Gina has played a crucial role in helping students from Latino communities be more aware of our academic programs and scholarship opportunities. She has worked diligently to help students navigate the college admission process. She, along with Sara Fehrenbacher from Student Financial Assistance, has conducted evening information sessions in Spanish to help parents of Latino students be better informed.
She and Cesar Berrios from the Multicultural Center spearheaded the promotion of the new Abraham Brown Scholarship program designated for students in the Latino community in southwest Indiana. She has worked alongside Dr. Kevin Valadares in Health Professions to bring a significant number of Latino students from Washington, Indiana to campus. Many of these students were able to garner substantial USI scholarship awards and admission into some of our more selective programs due to her persistent involvement in their college selection process.
Additionally, Gina was the driving factor behind one of our newest programs, Lunes de Latinos, a visit program entirely in Spanish. I can cite numerous cases where Gina has intervened on behalf of a student to ensure they receive every opportunity to be successful at USI. She knows the majority of our incoming Latino students very well, and is constantly working in their best interest.
(Gina is a senior admissions counselor in Undergraduate Admissions.)