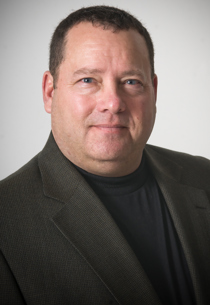 Steve Bridges, University of Southern Indiana vice president for finance and administration, has tapped Steve Bequette as the USI director of public safety effective January 9, 2018. Bequette replaces current director of public safety Steve Woodall, who will retire from the University after 10 years of service.
In his role, Bequette will be responsible for the security and safety of a diverse community of 15,000+ students, faculty, staff and visitors at USI. He will be the primary point of contact and liaison with external law enforcement agencies (local, state, federal) and emergency response organizations.
Prior to his appointment, Bequette has served as assistant director at USI since 2009. He worked in the Vanderburgh County Sheriff's Department for 34 years before joining USI, and has more than 12 years of experience in leading criminal investigations. Bequette is a 1980 graduate of the Indiana Law Enforcement Academy and graduated from the FBI National Academy in 1998 with a focus in executive police management. He holds a bachelor's degree in law enforcement from the University of Evansville.