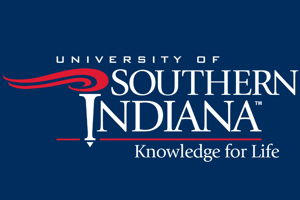 Harold Calloway, chair of the USI Board of Trustees and of the Presidential Search Committee, shared an update about the presidential search. His message can be found below:
Dear USI Community,
I am happy to report that the presidential search is well underway and we are extremely excited about the future of the University.  There have been several notable developments since our last update in October, which I wanted to share with you.
First, thank you to those who participated in our survey to capture experiences, traits and opportunities you believe are most important for consideration when choosing the next USI president.  The survey results are now available on the presidential search website.
Our search consultants, Steve Leo, Matt Bunting and Brian Bustin from the national search firm of Storbeck/Pimentel & Associates have started the process of contacting candidates who have been nominated by others, as well as actively recruiting prospective candidates. We are eager to hear from individuals within the University community concerning thoughts and ideas that can benefit this presidential search.  We invite you to nominate individuals whom you believe the committee should consider for president of our unique institution by emailing names and cover letters to: USIPresident@storbecksearch.com
The search committee has begun the review of applications, and will continue to review applications through January.  We are on track to conduct our preliminary interviews in February, with the goal of having final candidates interviewed and presented to the Board of Trustees in March. 
We will continue to update you as we move along in the process and will keep you informed of the progress of the search committee's work. Thank you for your support of this important undertaking by the University, for your nominations and for your thoughtful ideas and contributions. It is our hope that we identify and select the best individual possible to lead USI into a bright future.
Harold Calloway
Chair, USI Board of Trustees
Chair of the Presidential Search Committee