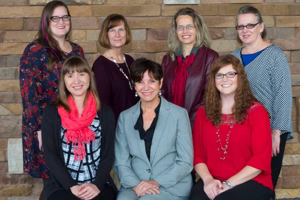 The Center for International Programs received a major software upgrade three years ago and it has provided the department with numerous benefits. The new Terra Dotta Software was designed to automate processes, making it easy to ensure that applicants, administrators and parents receive important information they need. 
International Programs initially purchased the Terra Dotta Software because it was an industry standard for managing international risk, but they quickly found the student benefits to be the most remarkable. The platform makes it easier to maintain the website, keep program brochures online and up to date, accept applications online, organize data and mitigate the risks associated with international traveling and living. Integrated with the University's Student Information System, students can access it with their University login pulling in their specific data. 
Additionally, potential students can access dozens of brochures to help them decide which program best fits their needs. They can also search by program name, city or the country they would like to study in to find the best fit. 
The software makes the process of studying abroad less stressful by providing a checklist for each student to follow through their application process, while they're abroad and once they return. Along with these checklists, due dates are assigned to each task to help the student complete all requirements efficiently. 
Previously, the International Programs office created a paper file for every student, making it hard to obtain information quickly in the event of an emergency. When an emergency or crisis occurs somewhere in the world, faculty or administration can now quickly do a search from anywhere to find out if there are students in the area.. To improve the system even more, the office is developing a system for students to input any weekend travels they take while studying abroad. The software also makes it easy to send SMS text messages to individuals or groups, domestically and abroad if information needs to be relayed to travelers. 
The Terra Dotta software at USI has many opportunities for expansion. The Center for International Programs is now looking into ways the software can be used for all international travel within the university, including students, faculty and staff.
Written by Alexis Tenbarge, University Communications intern