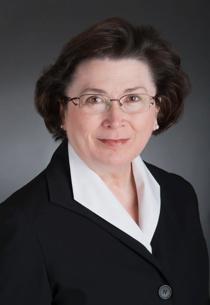 The University of Southern Indiana will hold a Commencement ceremony for graduate students at 6:30 p.m. Friday, April 27 in the Physical Activities Center (PAC) on the USI campus.
The speaker for the Graduate Ceremony is USI president, Dr. Linda L. M. Bennett. Bennett became USI's third president in July 2009, after serving as USI's provost and vice president for Academic Affairs from 2003 to 2009.
In her first year as president, she led the effort to establish the University's first strategic plan, raising academic standards and enhancing campus life for students. She is currently leading the University through its second strategic plan to continue until 2020. During her tenure, the USI Foundation led its second successful capital campaign, Campaign USI - Elevating Excellence, concluding in 2016 with gift commitments of more than $57 million. The University continued to experience growth with the addition of over $100 million in building projects. Under her leadership, USI saw growth in academic programs as the University established its first two doctoral programs—Doctor of Nursing Practice and Doctor of Education; undergraduate degrees including Manufacturing, Mechanical, and Electrical Engineering, Health Informatics; as well as an online Master of Business Administration program.
An active civic leader, Bennett serves on the boards of WNIN Public Broadcasting, Deaconess Health Systems, and the Welborn Baptist Foundation, among others. She was recognized as the 2015 Evansville Rotary Civic Award winner, the 2016 Indiana Commission for Women Torchbearer Award and Trailblazer Award recipient, the 2017 Boy Scouts of America Buffalo Trace Council Distinguished Citizen Award winner and, in 2018, the Girl Scouts of Southwest Indiana Woman of Distinction Honoree and the Leadership Evansville Lifetime of Achievement Award.   
Bennett is a native of Cincinnati, Ohio. She earned bachelor's, master's and doctoral degrees in political science from the University of Cincinnati. Bennett and her husband, Dr. Stephen Bennett, reside in Evansville. She is retiring in June 2018.
Also at the Graduate Ceremony, honorary Doctor of Laws degrees will be presented to Daniel M. and Janet L. Fuquay, of Evansville, for their commitment to higher education and to the USI student experience, and to Chris Melton, for three decades of service to USI including 20 years as president of Southern Indiana Higher Education, Inc.
Guests of the graduates will require a ticket to attend the ceremony. A reception for the graduates and their friends and families will follow the ceremony and will be held in University Center East.
The four colleges at USI will conduct Commencement on Saturday, April 28 according to this schedule:
Romain College of Business, 9 a.m.
College of Liberal Arts, noon
Pott College of Science, Engineering, and Education, 3 p.m.
College of Nursing and Health Professions, 6 p.m.
Live video of each ceremony will be streamed in University Center East Conference Center (Rooms 2217-2220). The ceremonies also may be viewed online at USI.edu/live-stream.