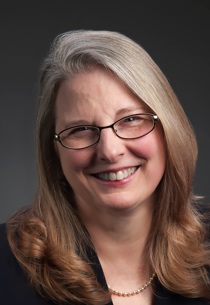 The University of Southern Indiana will hold a Commencement ceremony for undergraduate students in the College of Liberal Arts at noon Saturday, April 28 in the Physical Activities Center (PAC) on the USI campus.
The 2018 College of Liberal Arts Commencement speaker is Patricia S. Avery '04. A graduate of USI, Avery, completed a Bachelor of Science in Radio and Television with an emphasis in journalism in 2004. She is currently a Financial Empowerment Program Specialist at Consumer Financial Protection Bureau in Washington, D.C.
After graduating, Avery began a career at Old National Bank where she served in various roles – director of associate communications, Bank on Evansville project manager, and community outreach officer. In her current position with the Consumer Financial Protection Bureau, she leads the development of training and implementation materials that equip non-profits and other service providers to implement the Your Money, Your Goals: A financial empowerment toolkit program. Since the program's field test and launch in 2013-14, the program has recruited federal, national, state, tribal and local organizations that have trained over 25,000 individuals in all 50 states, the District of Columbia, and three territories.
Avery's professional and community work has led to numerous presentations and public speaking engagements. She has been recognized for her leadership efforts with the following awards: Leadership Evansville Individual Award in Government and Public Service; Phenomenal Women of USI and the Community; Thomas R. Early Humanitarian Award from the Tri-State Alliance; State Lead Ambassador of the Year; Advocate of the Year from the United Way of Southwestern Indiana; and in 2017, the Albion Fellows Bacon Award from the Women's Equality Day of Evansville. Avery and her husband, Dennis, reside in Evansville. Together they have five children and five grandsons.
Also at the College of Liberal Arts ceremony, Virgilio E. Paulino will receive the President's Medal, the highest honor the University presents to a graduate. Paulino is graduating magna cum laude with degrees in political science and philosophy and has served as a devoted student leader in multiple student organizations during his time at USI. He plans to study law at Indiana University following graduation.
Guests of graduates participating in the College of Liberal Arts ceremony will need tickets. A reception for the graduates and their friends and families will follow the ceremony and will be held in University Center East.
Three other colleges at USI will conduct ceremonies on Saturday, April 28 according to this schedule:
Romain College of Business, 9 a.m.
Pott College of Science, Engineering, and Education, 3 p.m.
College of Nursing and Health Professions, 6 p.m.
A commencement ceremony for graduate students will be held at 6:30 p.m. on Friday, April 27.
Live video of each ceremony will be streamed in University Center East Conference Center (Rooms 2217-2220). The ceremonies also may be viewed online at USI.edu/live-stream.