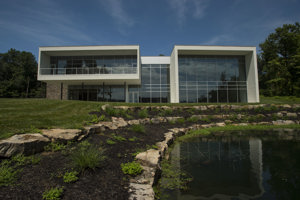 At its regular meeting on Thursday, July 12, the University of Southern Indiana Board of Trustees approved miscellaneous fees and reviewed mandatory student fees for the 2018-19 academic year, and approved a $119.8 million budget for the 2018-19 fiscal year.
The Board heard an update on major construction projects, including the Arena and Fuquay Welcome Center projects. Additionally, the Board received an update on the 10-year master planning process as it relates to new construction opportunities, including potential requests for the 2019-2021 budget biennium.
In additional business, the Board of Trustees approved the disbursement of financial aid awards for the 2018-19 academic year and received a preview of functional and design updates to the University website.
As part of its annual meeting, the board approved its slate of officers. Harold Calloway was selected to serve a second term as board chair. Other board-elected officers for the coming year include Kenneth Sendelweck as first vice chair, Ronald Romain as second vice chair and Anjali Patel as secretary.