USI's Historic New Harmony Atheneum Visitors Center participating in Smithsonian Magazine's free Museum Day program
USI's Historic New Harmony Atheneum Visitors Center participating in Smithsonian Magazine's free Museum Day program
8/27/2018 |
University Communications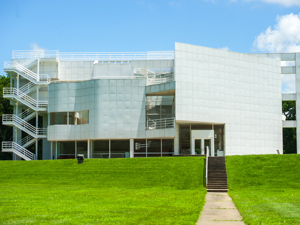 The University of Southern Indiana's Historic New Harmony is participating in Smithsonian Magazine's Museum Day on Saturday, September 22 at the Atheneum Visitors Center. Museum Day is an annual celebration of museums and cultural institutions across the country to provide free entry to anyone presenting a Museum Day ticket.
In recognition of Museum Day, Historic New Harmony will offer two special one-hour tours focusing on Women in New Harmony at 11 a.m. and 3 p.m.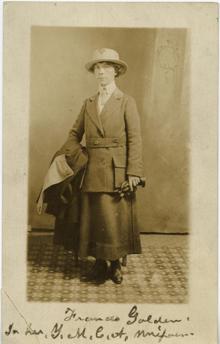 The tour will visit the Frances Golden exhibit in Thrall's Opera House, the Leota Loop exhibit in the Scholle House and end at the Fauntleroy Home with a discussion about the Minerva Society, a literary club for young women in the town that is one of the earliest women's clubs in America with a written constitution and by-laws. Visitors to the Atheneum will also be able to view a film documenting the history of New Harmony, as well as view galleries and exhibits documenting the communal history of the town.
Tickets must be presented for the tour and are available now for the public to download at smithsonianmag.com/museumday. For more information contact Claire Eagle, New Harmony experience coordinator at ceagle@usi.edu or 812-682-4488.