CLC to host Veteran's Day Ceremony honoring USI, family veterans
CLC to host Veteran's Day Ceremony honoring USI, family veterans
10/17/2018 |
University Communications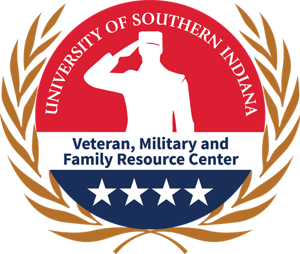 The University of Southern Indiana Children's Learning Center (CLC), in partnership with the USI Veteran, Military and Family Resource Center, will present a Veteran's Day Ceremony at 8:30 a.m. Tuesday, November 6 in the Griffin Center. All are invited to participate with the students and family members of the CLC.
The presentation will include the singing of the national anthem and reciting of the Pledge of Allegiance, programs from the CLC students, the presentation of colors and remarks from USI veterans. Additionally, campus community members are invited to submit names and pictures of veterans in their family to be displayed on an "Honor Wall" presentation.
Submissions for the Honor Wall are being accepted through Friday, October 26. For more information and to submit names and photos, contact Joel Matherly, assistant director of the Veteran, Military and Family Resource Center, at jsmatherly@usi.edu.