While settling into her new role as director of USI's Center for Excellence in Teaching and Learning (CETL) in 2015, Amy Chan Hilton recognized a chance for growth.
"I noticed that while our faculty spend so much time and effort on their teaching and supporting their students' learning, there weren't opportunities to share what we do and learn from each other," Chan Hilton, who is also an engineering professor, explained. 
The solution she brought to the Provost's Office: a one-day, on-campus, peer-focused teaching and learning conference. "It wasn't a hard sell," she recalls. By January 2017, Chan Hilton and a committee of a dozen faculty members were welcoming more than 100 education professionals from USI and around the region to the first Celebration of Teaching and Learning Symposium.
Now in its third year, the symposium, which will take place on Wednesday, February 6 in University Center East, remains committed to highlighting works that focus on improving student learning and academic success in higher education. It will feature more than 30 presentations, covering everything from the syllabus to students' attention, as well as a keynote address delivered by Dr. Jennifer Friberg.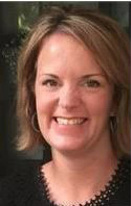 Friberg is a Cross Endowed Chair in the Scholarship of Teaching and Learning and professor of communication sciences and disorders at Illinois State University. She'll present her keynote "Good Teachers, Scholarly Teachers, and Scholars of Teaching and Learning" over lunch before offering a follow-up afternoon session — "Planning Your Own Scholarship of Teaching and Learning (SoTL) Project."
"This is an excellent venue to 'tell your story,'" says Dr. Connie Swenty, assistant dean for nursing, associate professor of nursing and past symposium participant. "We had student teams from nursing, respiratory therapy, nutrition, occupational therapy and social work in clinics with patients. The teams were able to problem solve and collectively learn from each other. Faculty were then able to share this teaching strategy with other University faculty through the symposium."
In addition to the innovative and varied material being shared, Swenty, who is looking forward to returning this year, appreciates connecting with faculty from across campus in a friendly environment. "It is a good venue not only for the beginning teacher who wants more experience at giving presentations, but also for the seasoned educator who wants to enhance classroom skills," she says. "There are many ideas that I can use but have never considered until hearing about strategies from other faculty."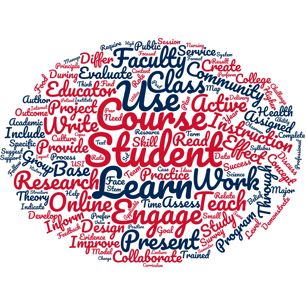 Registration for the 2019 Celebration of Teaching and Learning Symposium is free and will be accepted up until the day of the event, though participants planning to attend the keynote luncheon are asked to register by February 1. The complete symposium agenda and abstract booklet are now available online. Participants are welcome to move from session to session based on their interests and schedules.
Chan Hilton encourages any USI faculty members who are unable to attend the symposium to take advantage of other programs the Center for Excellence in Teaching and Learning offers, including the year-long New Faculty Academy, Formative Assessment of Classroom Teaching (FACT, which collects feedback from students mid-semester) and Teaching Nests. Resources for department and program chairs are also available, as is customized department programming. 
Other upcoming CETL events
To learn more about the Center for Excellence in Teaching and Learning, visit the CETL website or  contact Amy Chan Hilton at amy.chanhilton@usi.edu or 812-461-5476.