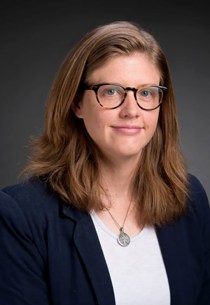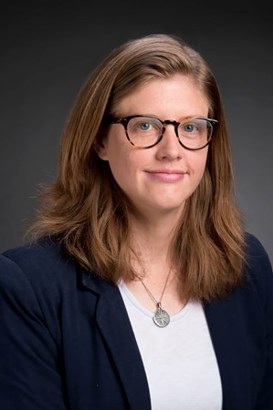 Mom, doctor and advisor. These are just three words to describe Dr. Monica O'Neil, Academic Advisor in the College of Nursing and Health Professions. When she's not taking care of her family or spending time doing one of her many hobbies, you can most likely find her interacting with students on campus and making sure they are on a path to success. 
O'Neil grew up in Lafayette, Indiana, and received a double major in English and Classics from Purdue University. Although an Indiana native, she also spent a period of her life living in cities like Cincinnati, Ohio, and Potsdam, New York, which is a small town in Upstate New York near the American/Canadian border. When O'Neil's husband was offered a teaching job in USI's English department in 2018, their family packed their bags and moved to Evansville where they now spend their days educating students on campus and raising their two girls. Let's get to know more about Dr. Monica O'Neil:  
What are some of your job responsibilities? 
As an advisor in CNHP, I help students register for classes, talk with them about their program requirements and make sure students are progressing in their programs. I also teach gender studies at USI, and I have taught Latin, English and humanities courses in the past at USI.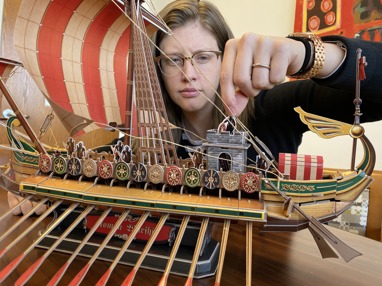 What do you enjoy most about your job? 
I like talking with students about their futures. College is a time where people explore their interests and potential, and I love hearing about everyone's path and helping them plan their next moves.  
What do you like to do in your free time? 
I have too many hobbies and not enough free time! I love to run, paint, do puzzles, sew, craft, do projects on my house and bake. I'd also love to learn how to make pottery, make stained glass and do woodworking.  
If you could live in any period of history, what period would it be? Why? 
I love the ancient world and have spent a great part of my life studying ancient Greece and Rome. I would love to go back in time and experience the Roman Empire. It would bring to life so many of the things I have studied. I've been to the ruins of Pompeii, which was an ancient Roman town destroyed by the eruption of Mount Vesuvius in 79 C.E. Seeing Pompeii was one of the greatest experiences of my life and the closest I'll ever get to going back in time.  
What is the best compliment you've ever received? 
It makes me happy when people tell me I'm a good mom. I have two daughters ages two and five. Each day with them is full of challenges and surprises, and I'm usually wondering if I'm doing things the right way. It's nice when people notice how much I love my girls and how hard I'm trying nurture and support them. 
If money wasn't a factor, what would you be doing with your life right now? 
I'd do two things. First, I'd devote my life to studying. There are so many classes at USI that I'd love to take. I want to keep learning for the rest of my life. Second, I'd also devote more time to my hobbies. 
If you could give students one piece of advice, what would it be? 
Take an elective unrelated to your major! Take a foreign language and marvel at how it expands your mind! Explore your interests! Take a class that sounds interesting to you. You'll never have another time like this when there are so many interesting subjects at your fingertips taught by experts who love their field of study. 
This Getting to Know You feature was written by Tobi Clark, a student worker in University Communications.