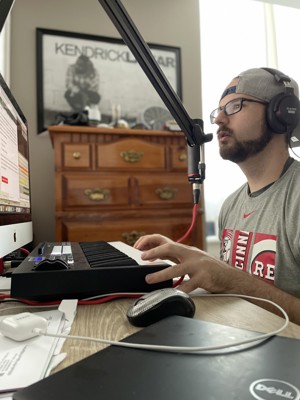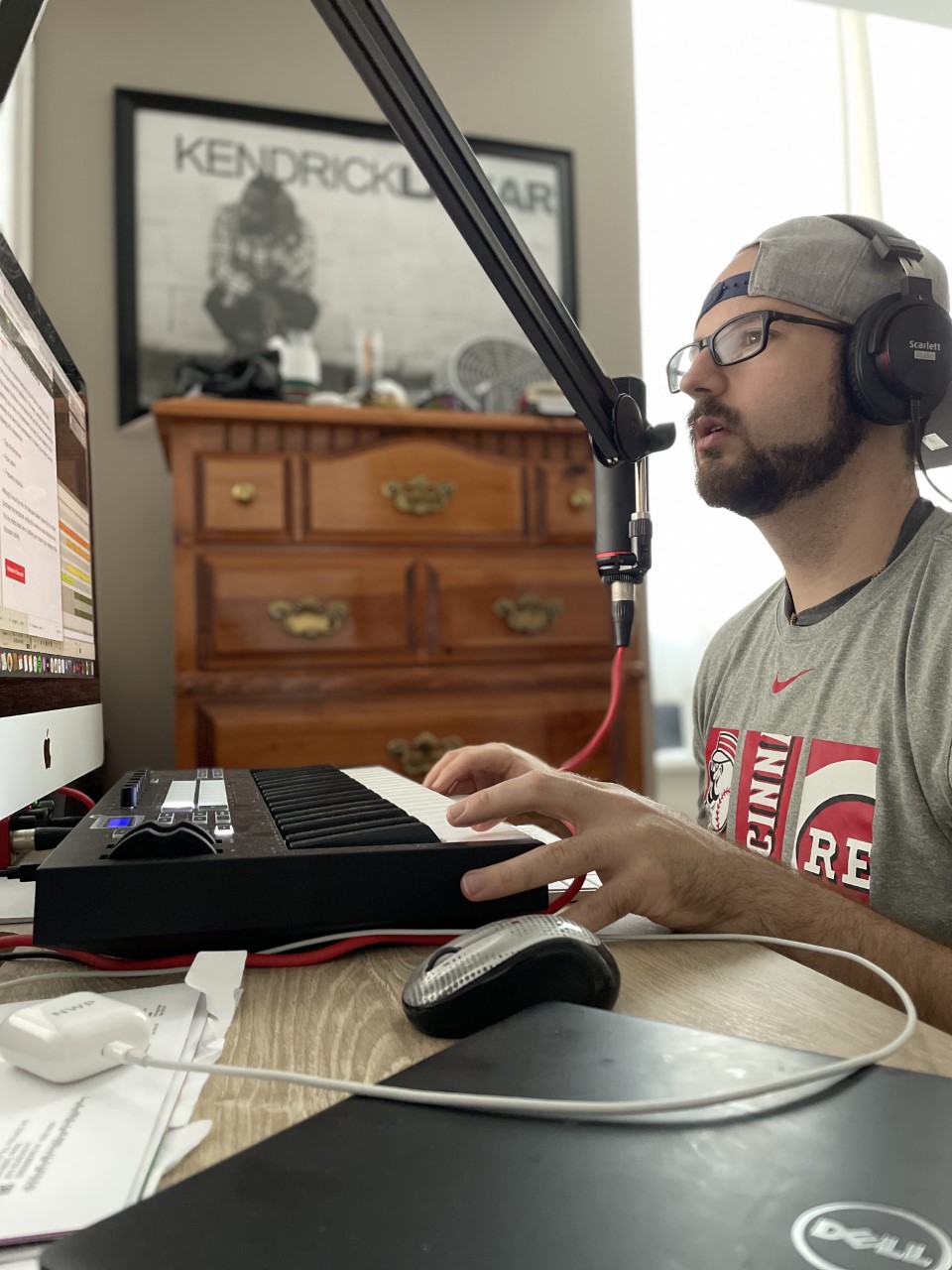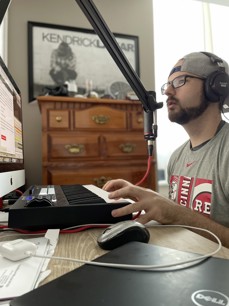 Nathan Payne, Program Coordinator for Center for Campus Life, always knew music was a curiosity he eventually wanted to explore, but he knew he never wanted to be the main musician on stage at the Grammy's or the singer headlining an arena show in front of thousands. Rather, he wanted to be the person behind-the-scenes who brought the magic of music to life. "I was the music nerd in grade school," Payne admits. "In my downtime, I would research why an artist wrote a song a certain way or why they would emphasize different musical parts to prove their point." 
That deep analyzation of the instruments and lyrics that inspired Payne at a young age translated into a desire to learn more about the production process that happens before the singles and albums heard on radio airwaves and streaming platforms today hit listeners' ears. After researching countless opportunities to learn more about music production, Payne decided to pursue an online degree in Electronic Music Production from the Berklee College of Music. The robust program offered him a variety of course offerings to choose from—including courses covering program software, historical context and more—perfect for defining the unique music path he wanted to pursue, while still having a healthy balance with the important work he does at USI.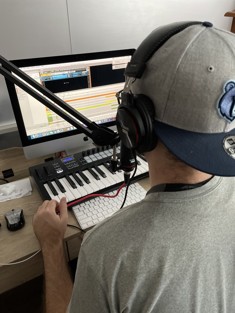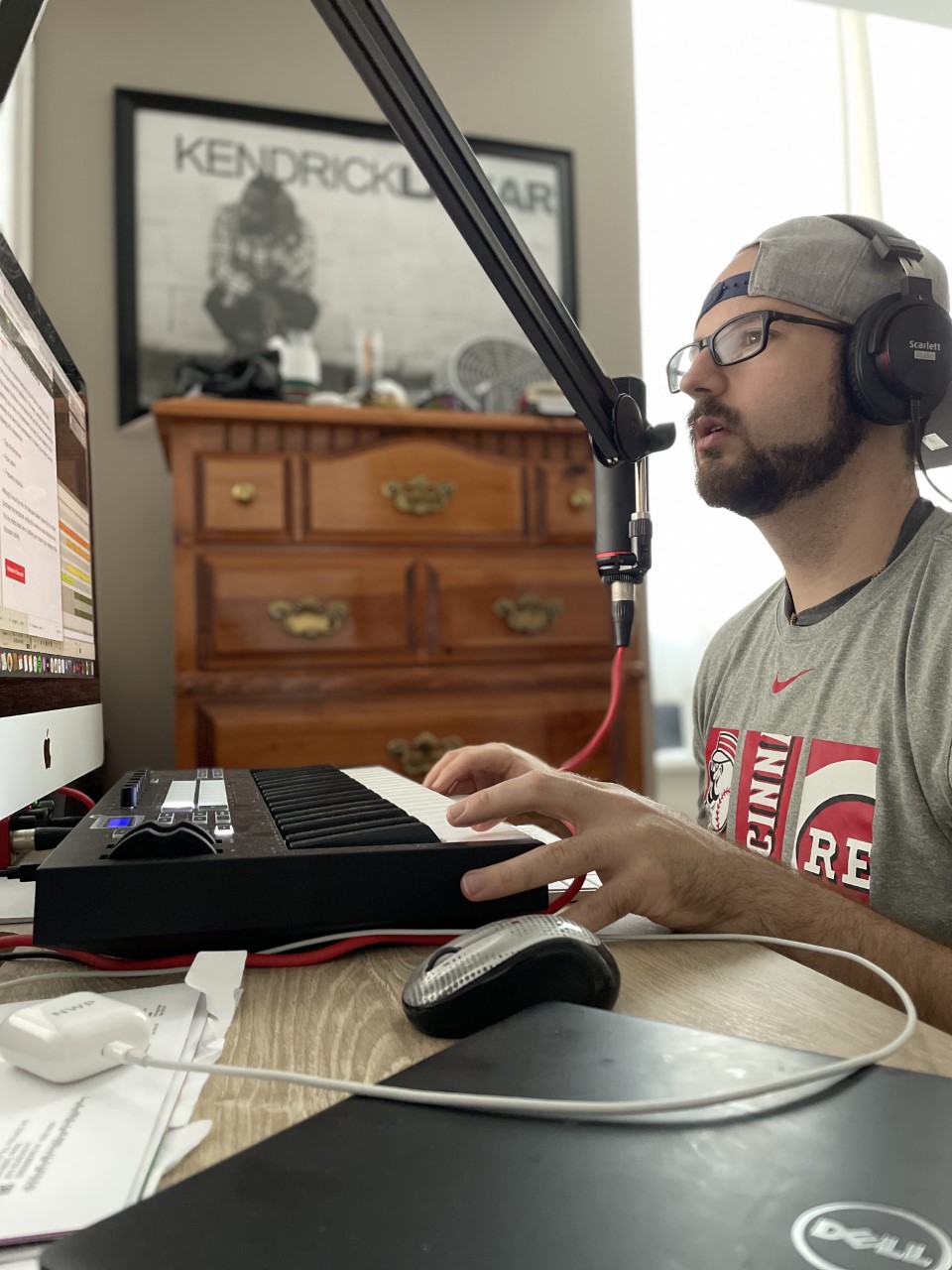 Payne credits his Music Production 101 course with opening his eyes to the many facets of music production. It's been fascinating for him to see how he—and his sound and taste in music—have progressed so far. Currently, Payne's classes are application-based, where he's walked through different methods of producing music. "Berklee places a good emphasis on making sure each student knows they don't need to sound like one another to be successful," he explains. "Not all music needs to or should sound the same, because how boring would that be?" 
His production processes are far from the usual. In his small downtown apartment, he uses a computer, a keyboard with capabilities to play most types of instruments (guitars, bass, drums, etc.) and a microphone in case he wants to create any samples with his voice in the production process. "I focus more on keyboard at home and do it through an item that hooks into my computer called a MIDI keyboard," Payne says. "I'm currently trying to level up my understanding of drum patterns, so that's where I'm at right now." 
Once he completes his degree, he plans to share his knowledge by teaching modern music in some capacity, whether that be in expanding overall exposure of electronic music production to young adults in the community, breaking down the basics of music production to those interested or even starting a community program for those who show interest in wanting to explore electronic music production but do not have the funds to explore the relatively pricey field. "There isn't a narrative of 'I'm not a good singer' or 'I'm bad at this instrument' to me, and those words should not be told to anyone," Payne says. "It starts with confidence and trial and error to learn what's best for you."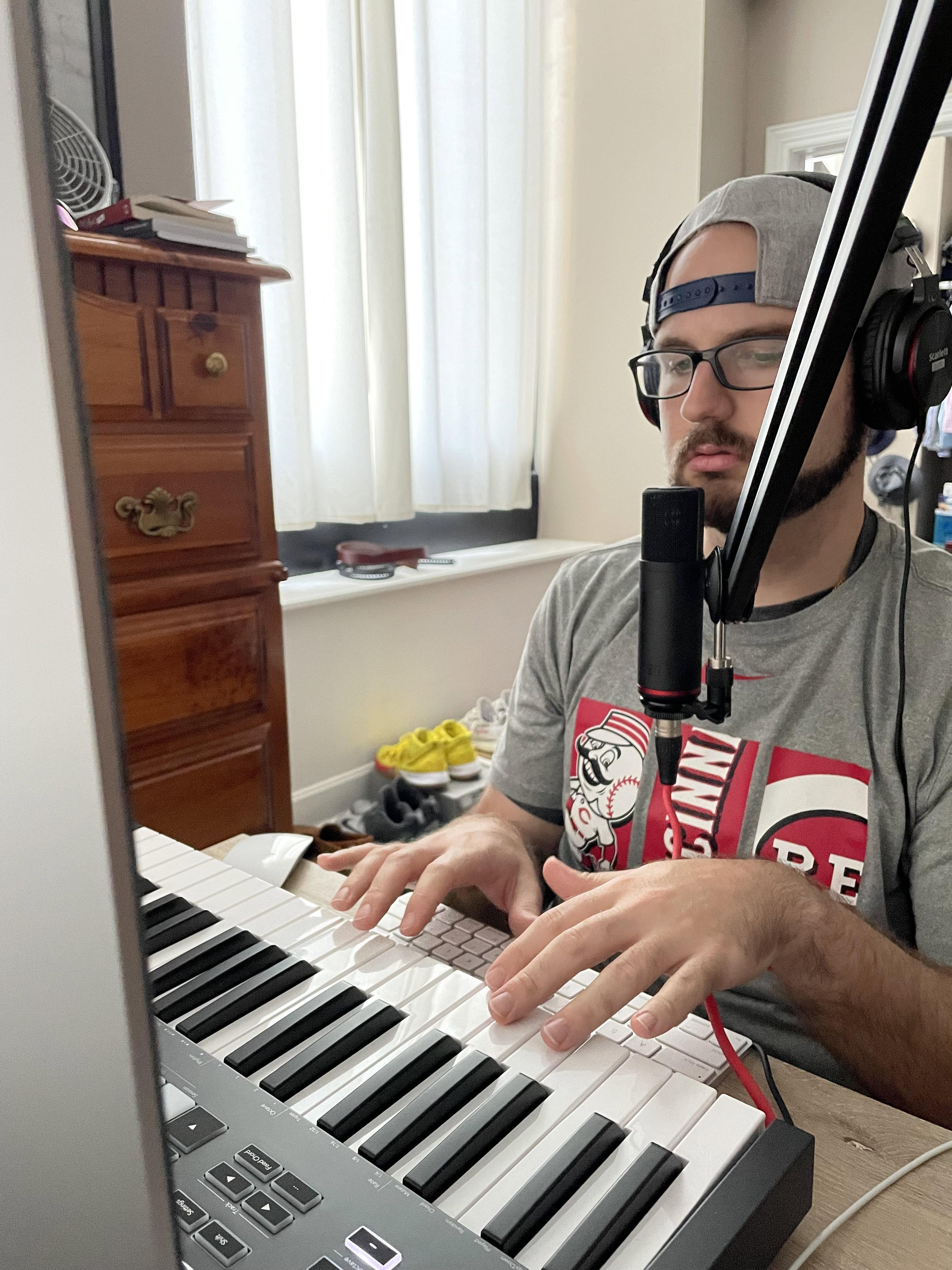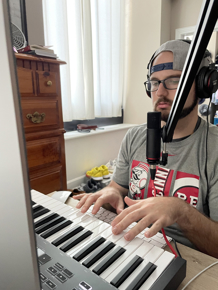 With no plans to stop expressing himself through bars and beats after he earns his degree, one priority sits at the forefront of Payne's mind—sharing music with, and about, his family. "I have this weird dream/goal to make a sampled symphony of songs that remind me of my family members," he says. "Using my music to create something brand new to play for them would be my absolute goal." 
Front and center under the spotlight is not where Payne desires to end up with his music hobby—he'll "always relish in being the behind-the-scenes guy," bringing the magic of music to those willing to listen. "I doubt people will hear the stuff I make for quite some time, because I want to find my own sound first before I put it out for the world to hear." 
This feature was written by Kaylee Johnson, Graduate Assistant in University Communications.