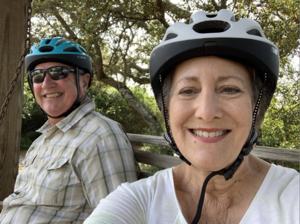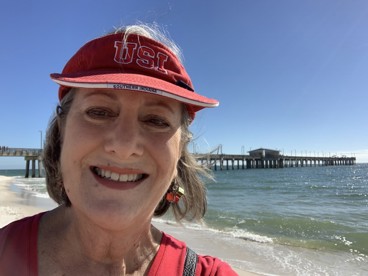 It all started with a passion for sharing stories. With 16 years of broadcast journalism experience and 26 years of varied university experience in teaching communications courses, directing a television center and managing instructional technology services, Dr. Karen Bonnell, Professor Emerita of Communications, had no desire to leave storytelling behind during retirement.  
After retiring from USI in 2016, Bonnell and her husband, Carl, relocated to Foley, Alabama, in 2017. A vacation visit in 2015 opened their eyes to the coastal town's southern charm, breathtaking scenery and vibrant economy, and the rest is history. 
Once the Bonnells settled into their new home and lifestyle, they began exploring coastal Alabama. They were particularly inspired by the natural beauty of the area and the festival culture present in the friendly beach town. Bonnell returned to her professional roots by creating videos promoting events and happenings around coastal Alabama, including numerous Mardi Gras parades, the Gulf Coast Balloon Festival and the Annual National Shrimp Festival, among others. "In 2018, I was sharing stories on my personal Facebook page and thought a much broader audience might enjoy them," she says. "In the fall of 2019, I developed a Facebook page and YouTube channel called Destination Alabama. All videos are posted on both platforms, and the Facebook page also includes photo stories of restaurants, activities and other information that may appeal to coastal Alabama visitors." 
Since Destination Alabama got its official start in September 2019, its YouTube channel has racked up over 24,000 views, and its Facebook page, started soon after, has nearly 1,900 followers. "Carl and I are a good team," she says, describing how Carl assists with equipment and she conducts interviews, writes, edits and uploads all video and photo content to both platforms. "It's fun because we're getting to experience new places, meet new people and try new activities together, and we also have a published visual story we can share with others who might want to enjoy the same experience when they visit coastal Alabama."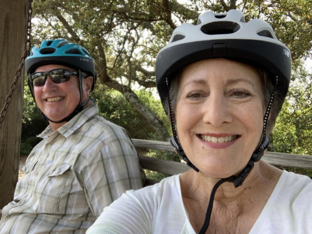 Bonnell has a full schedule when it comes to populating Destination Alabama's growing platforms. During the months of January and February, she attends the Orange Beach, Gulf Shores Lecture Series where she produces videos on people and places of interest in coastal Alabama. As the spring and summer months follow, the coverage shifts to video features of Alabama's Gulf State Park Trails, Mardi Gras parades and other culture and arts festivals. Year-round, the Bonnells work with Legends in Concert OWA to produce video profiles on tribute artists who perform at the theatre. They also produce videos for the Brandon Styles Live Theatre in OWA. In addition to this content, you'll also find recommendations from the Bonnells on local restaurants, entertainment, golfing experiences, fishing locations and more in the area.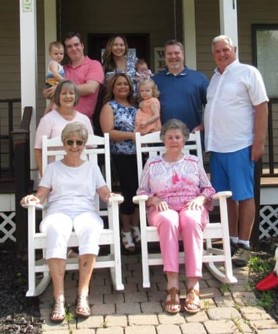 Outside of Destination Alabama, the pair enjoys relaxing by the pool, bike-riding the trails at Alabama's Gulf State Park (spotting bald eagles, gopher tortoises, armadillos and the occasional alligator) and hosting family from around the country, sharing the stories and experiences they enjoy with so many through Destination Alabama. Bonnell also continues to teach online courses for the University as needed, and she stays connected with many of her former colleagues on Facebook.  
Though many changes have come with retirement for Bonnell over the last several years, her ability to connect individuals through stories has remained constant. "Carl and I will continue to produce videos and photo stories as long as we are having fun and serving the interests of coastal Alabama residents and visitors," she says. "We enjoy having an active lifestyle during retirement, and the opportunity to meet new people and share our videos and photo stories is a strong incentive."