Beth Young, Instructor in Food and Nutrition, and two student organizations on campus are using the "power of plants" to engage with the community and educate others on the importance of nutrition and wellness.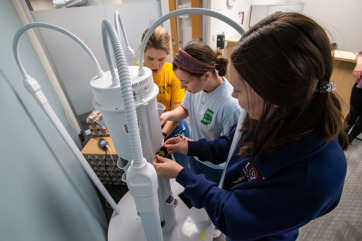 The Food and Nutrition and the Southern Roots Student Growers student organizations have worked together on several projects in the community, their latest being indoor Tower Gardens with a variety of starter plants for the Cedar Hall Community Gardens.  
Tower Gardens, vertical aeroponic growing systems that only use water and nutrients to grow produce, are projects the groups began working on in 2019 and have since used to engage with the community. 
"Community gardens have many benefits," says Young. "They increase access to fresh food, increase physical activity of the children and volunteers tending the gardens and improve mental health." 
When students from the Southern Roots Student Growers organization reached out and offered to help, Cedar Hall gratefully accepted. The group then began to grow starter plants, including a variety of lettuces and herbs on the tower which were then given to Cedar Hall to be planted in the community's garden beds.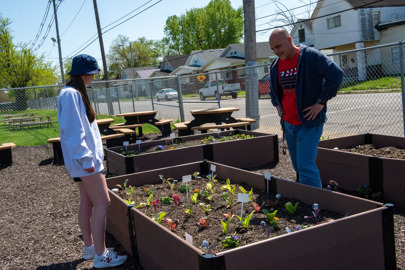 Plants were not the only things that grew from this project. Volunteering in the community allows USI students involved in the project to grow as individuals by learning the importance of community service while also exploring opportunities for how they can use their knowledge on nutrition in a variety of settings.  
"Starting plants for a community garden is a great way to get people excited about growing produce," says Emily May '22, food and nutrition major. "I love having both an educational and healthful impact on the community." 
If you know someone interested in a Food and Nutrition degree, find out more about the program through the College of Nursing and Health Professions.
This feature was written by Tobi Clark, Student Worker in University Communications.