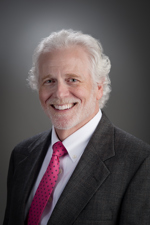 Producing Artistic Director
Wasserman teaches courses in acting, directing and playwriting and is a member of the Stage Directors and Choreographers Society, the professional union for directorial stage artists. Wasserman has directed major musicals at professional venues around the country, including such favorites as "Guys and Dolls," "The Sound of Music," "Cabaret," "Gigi," "Man of La Mancha" and "I Do! I Do!". During his career he has directed such Broadway stars as Kay McClelland, Tony award nominee Mark Baker and Tony Award winner for Best Actress in a Musical Donna Mckechnie. In June 2007, he directed a production of "A Few Good Men" starring film actor Lou Diamond Phillips ("La Bamba," "Young Guns") and television star Jensen Ackles ("Supernatural," "Dark Angel," "Smallville"), and in 2008, he directed a production of "Damn Yankees" starring Richard Kind ("Mad About You," "Spin City," "A Serious Man," "Toy Story 3"). Most recently, he directed a production of "Anything Goes" at Kansas City Starlight Theatre starring Rachel York("Victor/Victoria," "Kiss Me Kate," "Lucy"). From 1992-2005 he served as artistic director of the Lincoln Amphitheatre.
Wasserman's University directing credits are diverse, ranging from Shakespeare and Chekhov to such contemporary playwrights as Samuel Beckett and Christopher Durang. He is an occasional actor, having performed such roles as Frank Butler in "Annie Get Your Gun!" and Joe Keller in "All My Sons." In 2007, he appeared on the New Harmony Theatre stage in "The Importance of Being Earnest." A writer, Wasserman has created a translation/adaptation of Aristophanes' "Lysistrata," and his short play "Outlaws" received a New York premiere in 2003, after earlier productions in Los Angeles and at the Actors Theatre of Louisville. In April of 2005, he was selected as one of eight theatre educators nationally as a Directing Fellow of the Kennedy Center American College Theatre Festival in Washington, and in January of 2006 he was awarded the KCACTF Gold Medallion Award for Excellence in Theatre Education.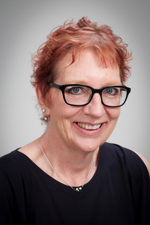 Costume Designer
New Harmony Theatre: "Guys and Dolls," "Harvey," "A Streetcar Named Desire," "My Fair Lady," "Crimes of the Heart," "Othello," "The Importance of Being Earnest," "Amadeus," "A Moon to Dance By," "The Last Night of Ballyhoo," "Cowgirls," "Eccentricities of a Nightingale," "A Day in Hollywood/A Night in the Ukraine," "Pump Boys and Dinettes," "Anna Christie," "Private Lives," "Godspell," "Twelfth Night," "Sleuth," "Noises Off," "The Philadelphia Story," "Always…Patsy Cline," "You Never Know," "The Cherry Orchard," "Steel Magnolias," "Dames at Sea," "Death of a Salesman," "She Loves Me," "A Midsummer Night's Dream," "Stardust" (also sets), "The Golden Age," "The Glass Menagerie," "I Do! I Do!," "Our Town," "Born Yesterday," "The Mystery of Irma Vep," "Tintypes" and others.
New York and environs: The Whole Theatre, Samuel Beckett Theatre, Home for Contemporary Art and Theatre, American Jewish Theatre, Village Gate, Theatre in the Park.
Television/Film: "Billy Bathgate," "A League of Their Own," "Rude Awakening," "Five Corners," "Brenda Starr," "Goodfellas," "McBain," "Legal Eagles," "The Accident," "Incident in Baltimore," "A Specific Friendship" and many commercials and industrials.
Member, Unites States Scenic Artists, Southeastern Theatre Conference, and design faculty at USI Theatre. MFA, University of Virginia.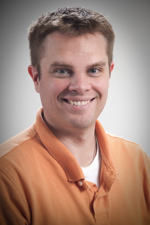 Resident Associate Director
Altheide is a professional actor who has worked on stage in New York and across the country. Some of his theatre credits include: Guildenstern in "Rosencrantz and Guildenstern Are Dead" at Westport Playhouse, Davey in the World Premiere of "Fixed" at the Hangar Theatre, Hal in the regional premiere of "Proof" at the Georgestreet Playhouse, Jack in "Moonchild" at FringeNYC 2004 and the Nazi Guard in "Summit Conference" Off-Broadway. His television and film credits include "All My Children" and "The Producers: The Movie Musical."
His directing credits include "Of Mice and Men" with USI Theatre and "The 39 Steps" and "A Funny Thing Happened on the Way to the Forum" with New Harmony Theatre.
He has studied with some of the most renowned theatre artists and directors in the country including Ron Van Lieu, Zelda Fichandler, Liviu Ciulei and Ken Washington. Eric is a member of Actors Equity Association and the Screen Actors Guild. He received his BFA from the University of Evansville and his MFA from New York University's Graduate Acting Program.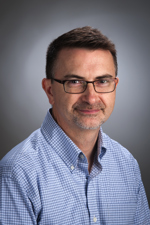 Resident Scenic Designer
Weimer spent many years in New York City working as an associate set designer on numerous Broadway shows and national tours, including "The Phantom of the Opera," "Spamalot," "Chitty Chitty Bang Bang," "Shrek," "Ghost," "Matilda & The Curious Incident of the Dog in the Night-Time," working with directors such as Harold Prince & Mike Nichols.
Weimer earned a BA from Ohio Northern University and an MFA from the University of Wisconsin/Madison.
He is a member of United Scenic Artists Local 829 and served on the negotiating committee for the union's Broadway contract and on the Scenic Design exam committee.