Meet the Faculty
Dr. Kevin Valadares
Professor of Health Services
Chair of Health Administration
Contact: 812-461-5277
Health Professions Center 3007
Email
Website
Dr. Kevin Valadares has been a faculty member at USI since 2001 and chairs the MHA program. He is very involved (primarily though externally funded grants) in initiating an Advance Care Planning platform in health care organizations and community settings.
Dr. Erin Reynolds
Associate Professor of Health Services/Administration
Contact: 812-465-1172
Health Professions Center 3011
Email
Website
Dr. Erin Reynolds came to USI after graduating from the University of Iowa in 2012 and teaching at the University of the Gambia and Gambia College during the spring semester of 2013 with the U.S. Peace Corps Response.
Karla Diekemper, MBA LNHA
Instructor/Contract Assistant
Professor of Gerontology
Contact: 812-465-1170
Health Professions Center 2134
Email
Website
Karla Diekemper is new to USI, joining us in fall of 2020 as an Instructor in Gerontology through the Geriatric Workforce Enhancement Program (GWEP).  She is a licensed nursing home administrator and has worked in the long-term care industry in various roles for over 30 years.   She obtained her MBA from Greenville University.
Dr. Swateja Nimkar
Associate Professor of Health Services
Contact: 812-465-1158
Health Professions Center 3009
Email
Website
Dr. Swateja Nimkar is an Associate Professor at USI. In an era favorable for interdisciplinary careers, she has an inter-professional educational background in pharmacy, public health, and wellness.
Dr. Zachary Ward
Assistant Professor of Health  Administration
Contact: 812-228-5027
Health Professions Center 3010
Email
Website
Dr. Zachary Ward is an Ed.D graduate of Western Kentucky University. He is interested in clinician burnout, retention and engagement, innovative leadership of healthcare organizations, and rural healthcare leadership.
Adjunct Faculty Listing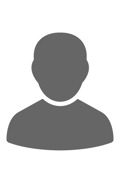 Mrs. Melissa Bullock
Adjunct - Nursing and Health Professions 812-465-1140


Health Professions Center


Email
Website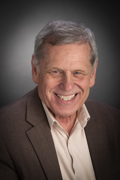 Mr. G. Michael Barton
Adjunct - Nursing and Health Professions 812-461-5334


Health Professions Center


Email
Website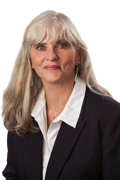 Ms. Lavonne McMillen
Adjunct - Nursing and Health Professions 812-461-5334


Health Professions Center


Email
Website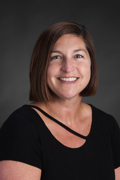 Ms. Tracy Snyder
Adjunct - Nursing and Health Professions 812-461-5334


Health Professions Center


Email
Website