The Meter Reader: A Review of Poetry that Violates Expectations
---
Austin Smith's Flyover Country employs "a nagging nostalgia"
Nostalgia is a risky muse—it would be easy to erase the "ag runoff" from those creeks, to see them as a child sees them—shining and sleepy. Smith, however, provides both sentiment and criticism in these narrative poems, investigating as much as cherishing "flyover country," a term which comes to encapsulate not only the Midwestern United States, but also other landscapes and lives, raising the question: can we really know that which we "flyover?
Read Amie's full review here.
---
To mark the end of the year, I asked several writers whom I admire to share short reviews of some of their favorite reads from 2018—including both poetry and prose, new releases and older books—to which they've returned or discovered this year. Each of them interpreted the task differently and beautifully, so in addition to adding their favorites to your holiday wishlist, I suggest you check out their work as well.
---
In Chelsea Dingman's Thaw "intimacy is a wound and a salve at once"
...While it seems to draw from losses in Dingman's life—her father's death, for instance, is a central concern, as are the complexities of motherhood, daughterhood, and womanhood—these poems are far from confessional. Thaw's waters run both clear and murky. As she writes in "Little Hell," "I escaped / the snow, not its secrets" and these secrets are what drown Dingman's speakers as well as what gives them hope: intimacy, which is at the center of every secret, is a wound and a salve at once.
Read Amie's full review here.
---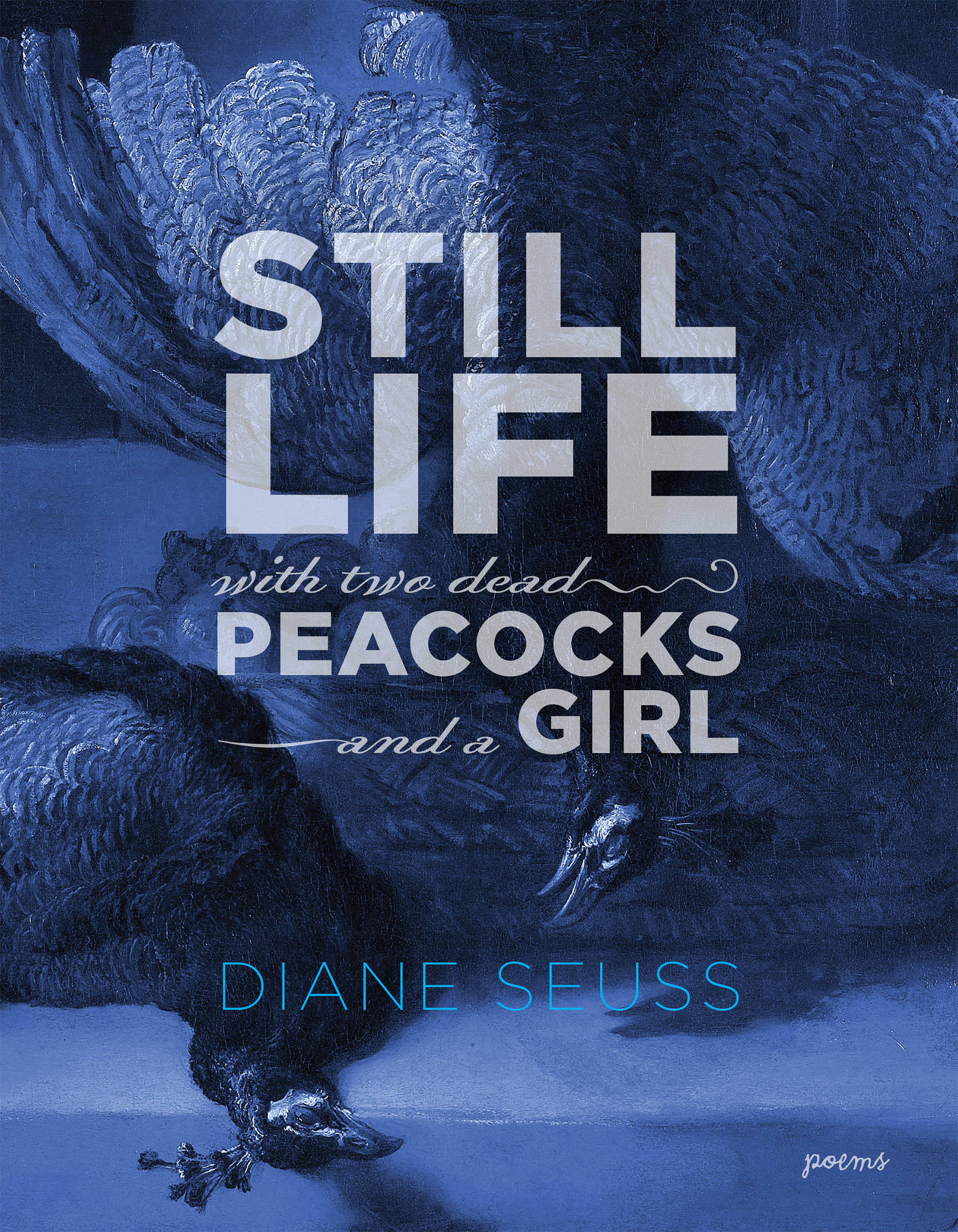 In Diane Seuss' Still Life with Two Dead Peacocks and a Girl "there is so much to see"
The title poem of Diane Seuss's 2018 collection Still Life with Two Dead Peacocks and a Girl examines the eponymous painting by Rembrandt, a puzzling composition that, in Seuss's hands, becomes compellingly complex. After fourteen lines of exploring the inner life of a small girl staring through a window at the titular fowl, the bait and switch of her life exemplified in these two dead birds in place of the pie Seuss imagines the girl had been hoping to find, we're elbowed in the ribs with this closing sentence: "Art, useless as tits on a boar."
Read David Nilsen's full review here.
---
Jos Charles's feeld "reveals familiarity is a con"
When I picked up Jos Charles's feeld, I knew nothing about it, aside from the praise for it wafting through the poetry internet. I turned to the first poem and said to myself, "Wait, is the whole book going to be like this?" "Like this" being a Chaucerian spelling of English (you'd think the title would have given me a clue, but reader, I'm often oblivious). However, I try to be game when a book invites me to confront my own limitations and privileges as a reader and a person, so I pushed through my discomfort. I'm glad I did.
Read Amie's full review here.
---
Analicia Sotelo's Virgin is "cheeky and tender, endearing but with teeth"
There's a special kind of pleasure that occurs when a "first" and a "best" coincide; a first-best taste of chai ice cream; a best-first date; rarely, though, is losing one's virginity a first that's also best. Still, I'm jealous of everyone who gets to read Virgin by Analicia Sotelo for the first time because this book is part-fire, part-labyrinth, part yolk spilling from its cage.
Read Amie's full review here.
---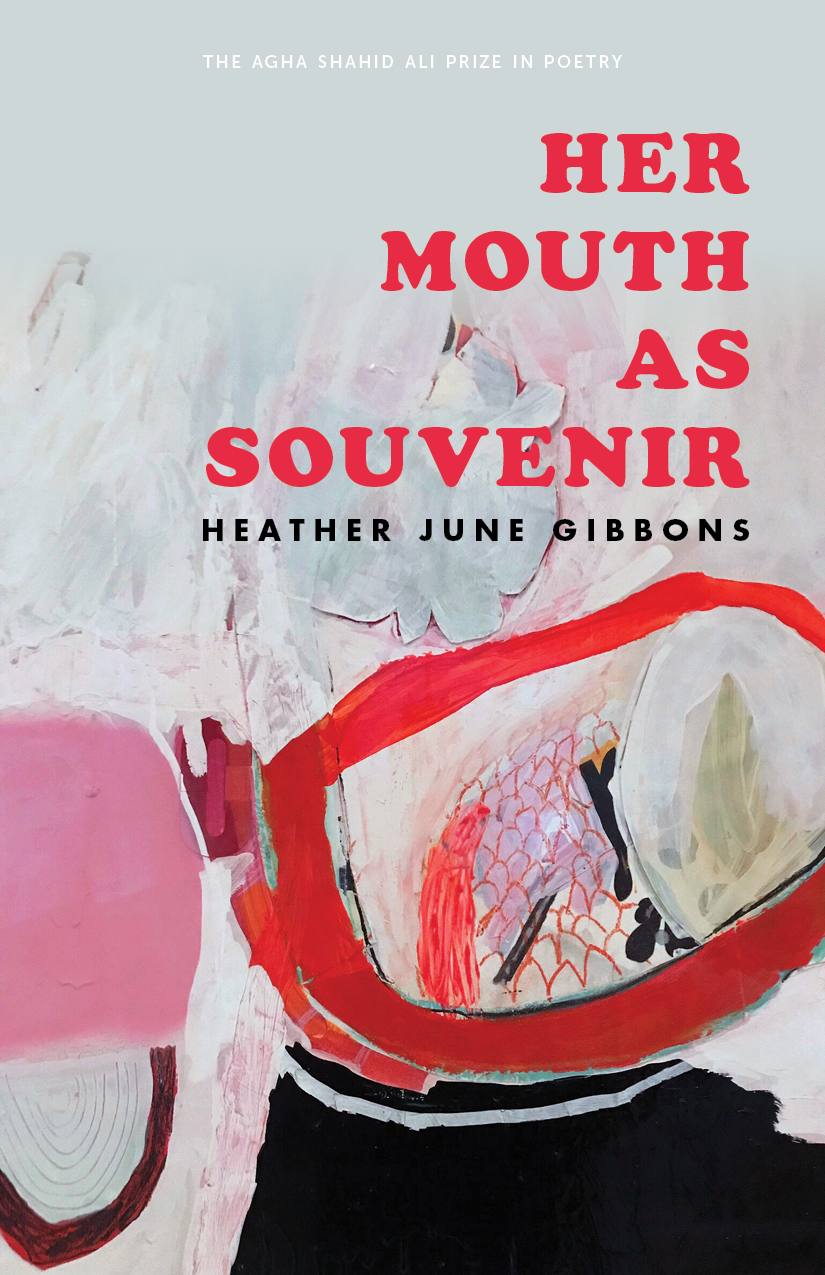 Heather June Gibbons achieves a "sudsy riot of language" in Her Mouth as Souvenir
Heather June Gibbons's Her Mouth as Souvenir dazzles. The poems practically vibrate off the page as they push forward to the next observation, the next joke, the next loneliness. Gibbons examines and exploits the way language heightens and complicates perception in these poems: they are at once absurd yet grounded, sincere yet gritty. They demonstrate how language muddles as much as clarifies reality.
Read Amie's full review here.
---
Aimee Nezhukumatathil encompasses "every shade of blue" in Oceanic
In Oceanic (Copper Canyon Press, 2018), her fourth poetry collection, Aimee Nezhukumatathil draws on the title word in a number of waves (pun intended): in one sense, these poems are oceanic, in that images borrowed from the sea's riches swim through them (the puns can't stop, won't stop): whale sharks, coral, penguins, kelp and scallops all inhabit these poems. It is the other sense of oceanic—that of vastness or greatness—that Nezhukumatathil probes and pushes in these poems: what is the seed of greatness? How can we make our hearts vaster?
Read Amie's full review here.
---
Amie Whittemore is the author of the poetry collection Glass Harvest (Autumn House Press). Her poems have won multiple awards, including a Dorothy Sargent Rosenberg Prize, and her poems and prose have appeared in The Gettysburg Review, Nashville Review, Smartish Pace, Pleiades, and elsewhere. She teaches English at Middle Tennessee State University.