Breaking Barriers: An Astronaut's Inspiring & Winding Road to Space
Astronaut Joan Higginbotham, Sunday, April 7, 2024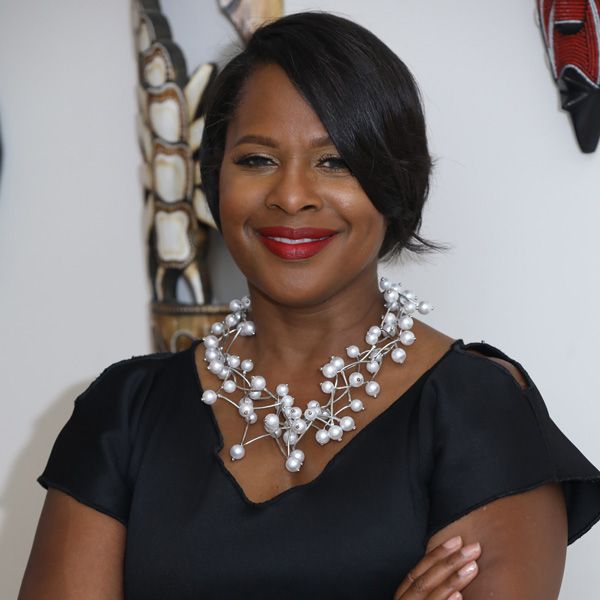 Joan Higginbotham will take the stage at the Screaming Eagles Arena at 7 p.m. Sunday, April 7, for her presentation, "Breaking Barriers: An Astronaut's Inspiring & Winding Road to Space," followed by a moderated Q&A. Doors will open at 6 p.m.  
Higginbotham's presentation will take the audience aboard her STS-116 space shuttle mission to the International Space Station (ISS) and will explore how preparation, passion and perseverance were key to her successful voyage into space. She will also reveal lessons learned along her inspiring journey. 
In 2006, Higginbotham flew aboard Space Shuttle Discovery, becoming the third African American woman to travel in space. On the 13-day mission, the seven-member crew continued construction of the ISS, embarking on four space walks with Higginbotham operating the station's robotic arm. 
She has been widely recognized for her accomplishments, honored by President George W. Bush at the 81st White House Black History Month Celebration and featured in Alicia Keys' Superwoman video. Higginbotham is also the recipient of the National Space Medal, the Adler Planetarium Women in Space Award, and the NASA Exceptional Service Medal, and was named one of Savoy Magazine's Top Influential Women in Corporate America and one of Essence Magazine's Top 50 Women, among other accolades. 
She began her career at NASA in 1987 as an aerospace technologist at the Kennedy Space Center (KSC), Florida, where she worked her way through numerous promotions and actively participated in 53 shuttle launches during her nine-year tenure. 
Selected as an astronaut candidate by NASA in 1996, she reported to the Johnson Space Center and was assigned various technical duties including testing modules of the ISS for operability, compatibility and functionality prior to launch. Higginbotham has logged more than 308 hours in space, retiring in 2007 after 20 years with NASA, joining Marathon Oil to manage their corporate social responsibility office and the Bioko Island Malaria Control Program in Equatorial Guinea, Africa. 
Brought to you by the Romain College of Business Innovative Speaker Series.