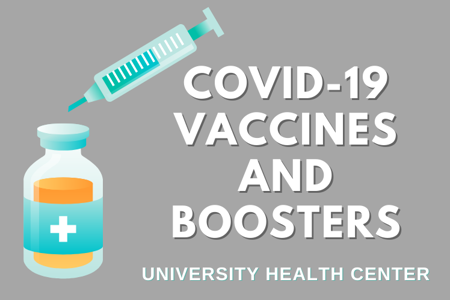 The University Health Center has received Pfizer bivalent booster shots—the newest booster shot—to administer during its regular vaccination clinics on Tuesdays, while supplies last. The UHC also is still administering first and second doses of the primary series vaccine during clinics.
Appointments are available from 9 a.m. to 2:15 p.m. every Tuesday that the University is open. Vaccination clinics are held in the University Health Center, located in the lower level of the Health Professions Center, Room HP0091. Visit the Health Center clockwise to make a vaccine appointment.
The USI Vaccination Clinic is open to the general public, allowing anyone eligible for the FDA-approved Pfizer COVID-19 vaccine to make an appointment and receive the vaccine at the on-campus University Health Center. All healthy individuals age 12 and older are eligible to receive the vaccine, regardless of residence. Minors must be accompanied to their appointment by a parent or guardian.