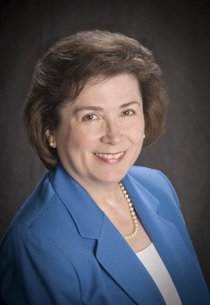 University of Southern Indiana President Linda L. M. Bennett has been appointed to the executive committee of the Coalition of Urban and Metropolitan Universities (CUMU). Dr. Bennett is one of four new at-large members on the committee, along with Dr. Gary Miller, chancellor at the University of North Carolina, Wilmington; Dr. Devorah Lieberman, president of the University of La Verne; and Dr. Mildred García, president of California State University, Fullerton.
"We are delighted to welcome Dr. Bennett, Dr. García, Dr. Lieberman, and Dr. Miller to the executive committee. Over the past two years, the coalition's executive committee and headquarters have worked through a strategic planning process and I feel confident these individuals will help us carry out our vision for this organization," said Dr. Wendell Pritchett, president of the coalition and chancellor of Rutgers University, Camden.
CUMU is an international affiliate organization of universities in large metropolitan areas that share common understanding of their institutional mission and values. Their mission is to commit their institutions by being responsive to the needs of metropolitan areas by seeking new ways of using their human and physical resources to provide leadership in addressing urban problems, through teaching, research, and professional service.
For more information, read the press release at the CUMU website, www.cumuonline.org.