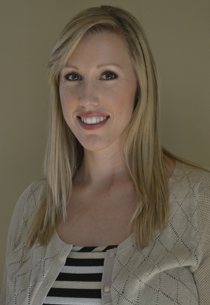 Trisha Johnson, RDH, a member of the 2014 Master of Health Administration (MHA) graduating class, has been accepted as a presenter for the North American/Global Dental Hygiene Research Conference in Bethesda, Maryland October 16-19.
Johnson will present her MHA capstone project – a feasibility study of how to integrate dental hygienists into healthcare settings. Her abstract will be published in the International Journal of Dental Hygiene, the official publication of the International Federation of Dental Hygienists.
"There are significant barriers with the Indiana population in receiving dental care when they need it," she said. "I conducted qualitative, aggregate interviews with various CEOs of Federally Qualified Health Centers (FQHCs) to pinpoint the barriers to dental treatment in those facilities. It was very telling of our need for dental providers in these underserved areas."
Johnson and her mentor have been troubleshooting solutions with the CEOs of these facilities to come up with a viable model for them to implement. Their ideas range from more student clinical rotations in underserved communities to having dental hygienists work as caseworkers in primary care settings to help with dental referrals.
Johnson received her bachelor's degree at Indiana University in Bloomington before moving to Indianapolis to earn her dental hygiene degree. She is employed as a dental hygienist in a private practice dental office and also is a part-time clinical professor at the Indiana University School of Dentistry.
"After working for a few years in private practice, I decided that I wanted to expand my opportunities, whether it be at the dental school teaching or working administratively, so I applied to the MHA program at USI," she said. "This was an amazing opportunity for me expand my breadth of knowledge while also maintaining my full-time work schedule. I look back at my life before I started the MHA program and am astonished at what I have learned about the U.S. healthcare system."
She said her MHA experience has inspired to her to work more with FQHCs and she is also exploring other career options that will help her expand job opportunities for all dental hygienists and bring dental programs to places that need it the most.
"Dental issues need to be addressed, and I want to be the one to help that happen," she said.